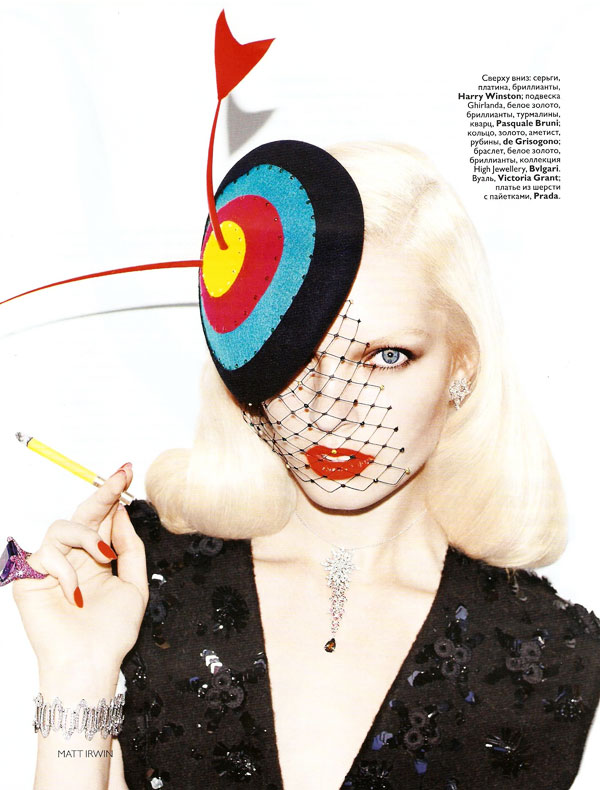 Anastasija Kondratejeva covers a jewelry supplement for the December edition of Russian Vogue showcasing an artistic interpretation of the zodiac signs. Photographed by Matt Irwin and styled by Simon Robins in an unusual mix of accessories and gems, Anastasija lets her diva attitude shine through in a vibrant layout which shows her wearing everything from a nun costume to even a fish.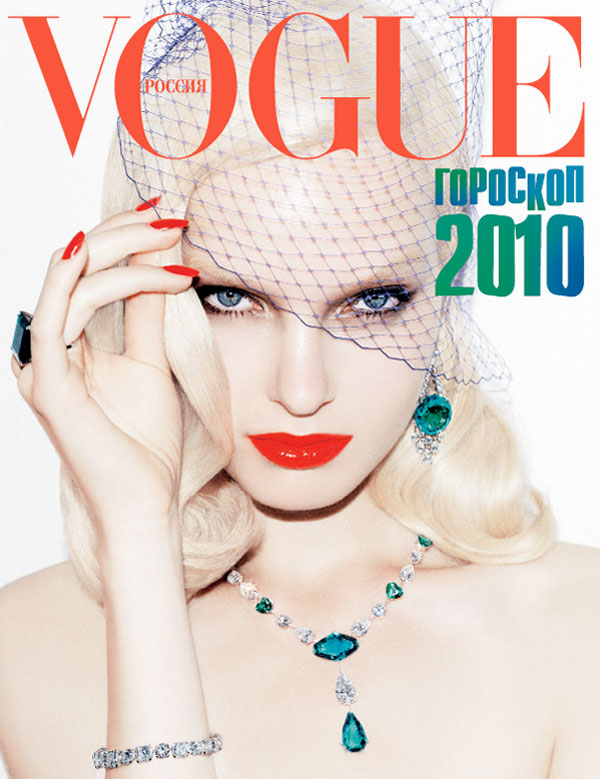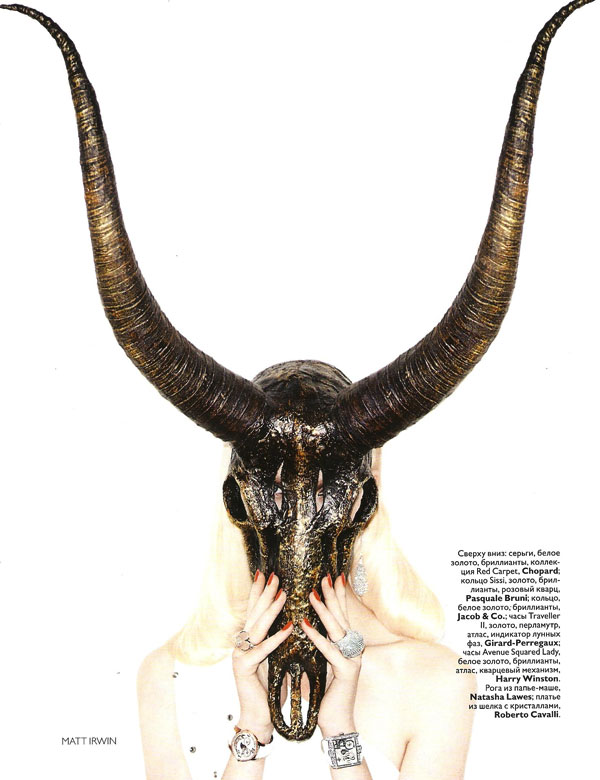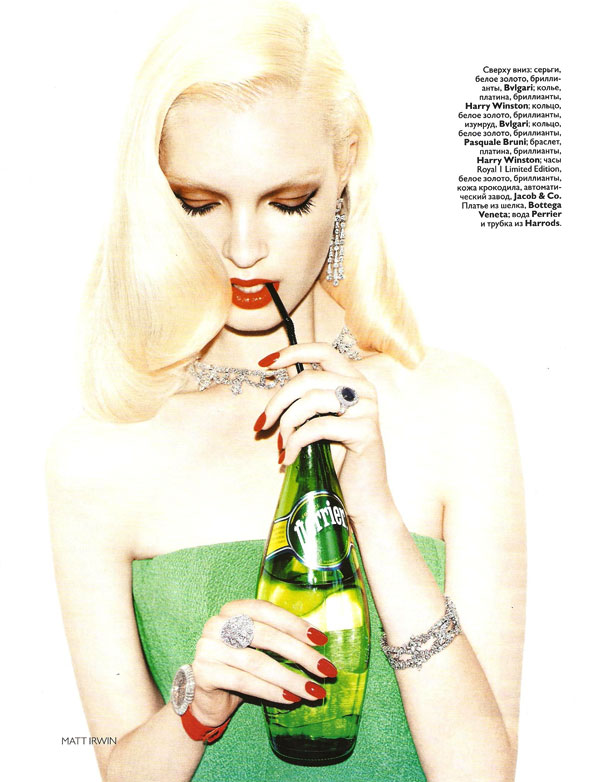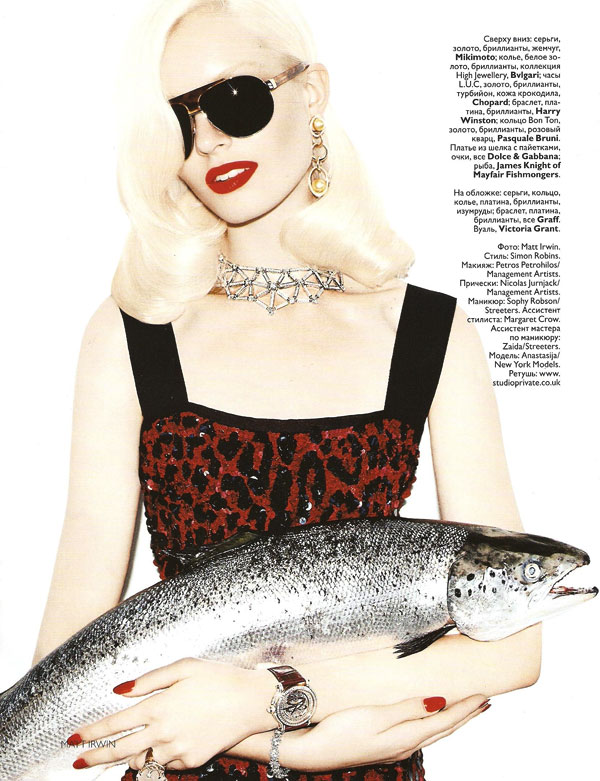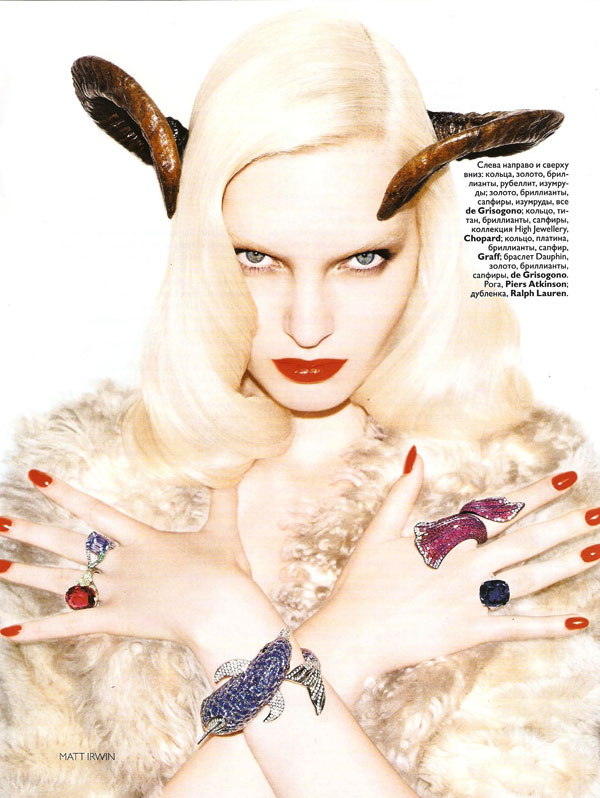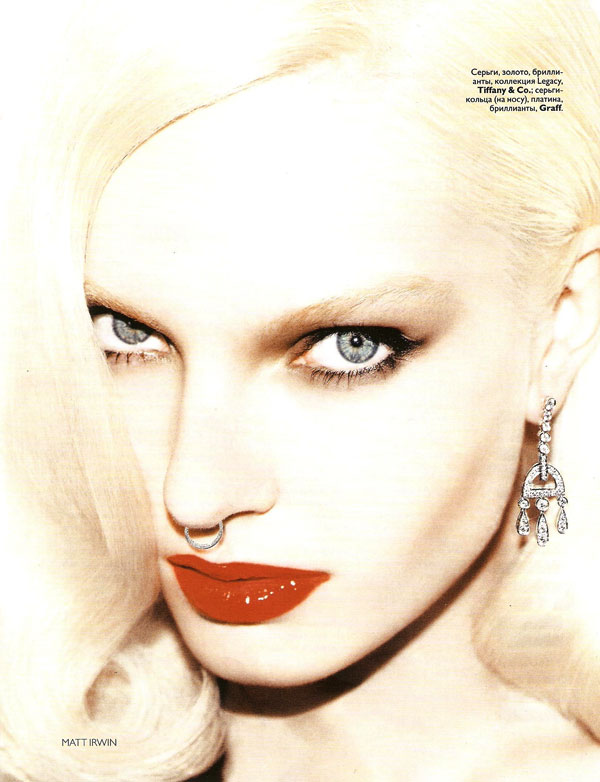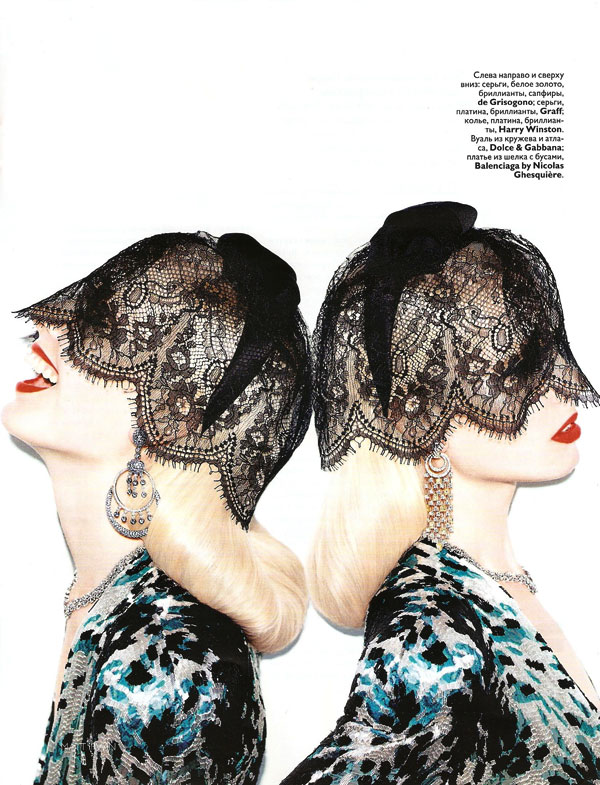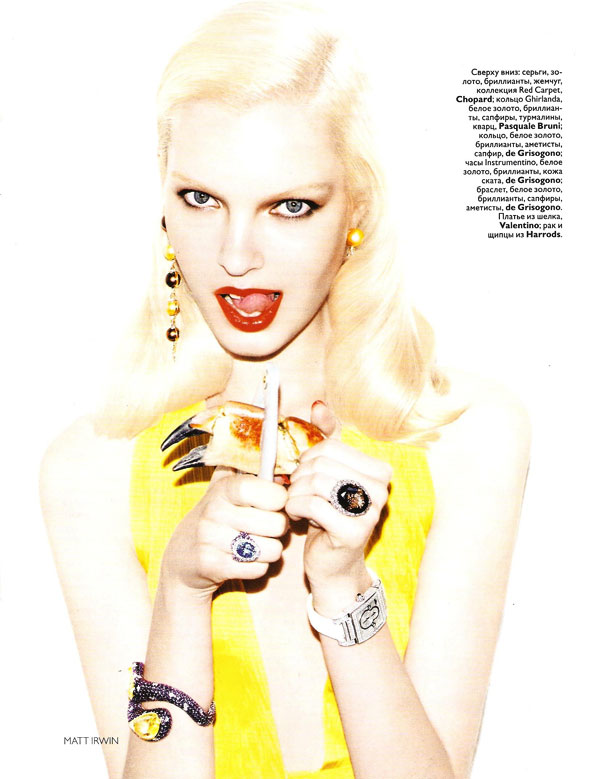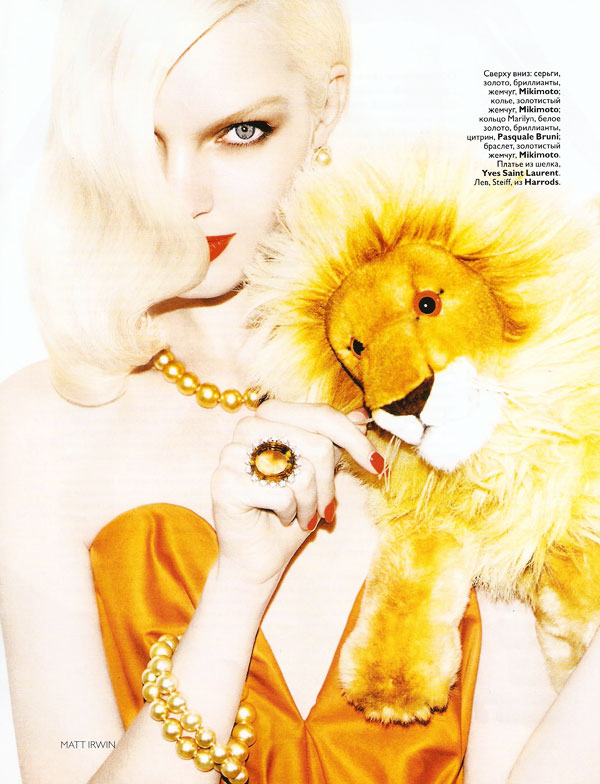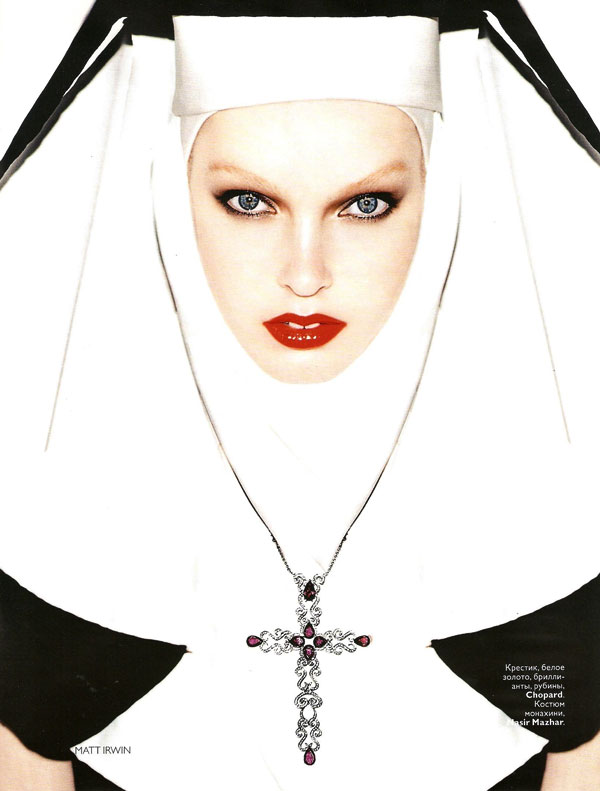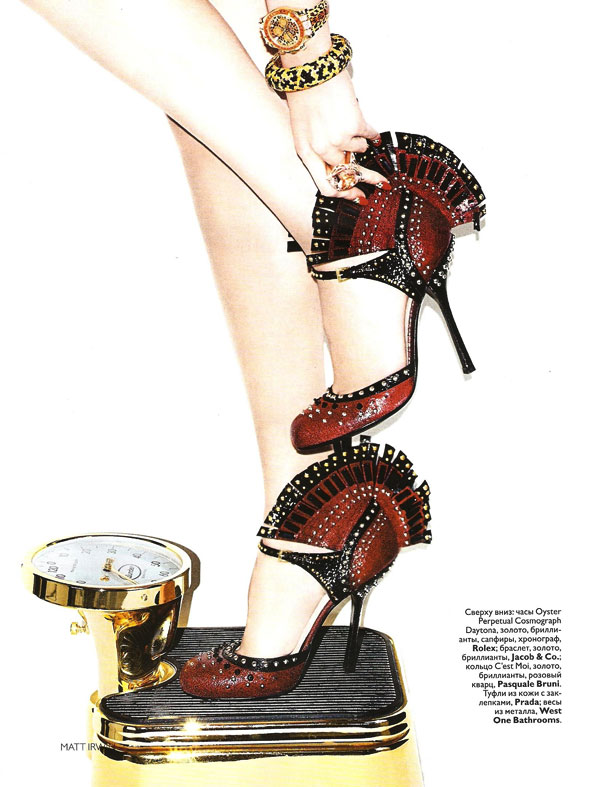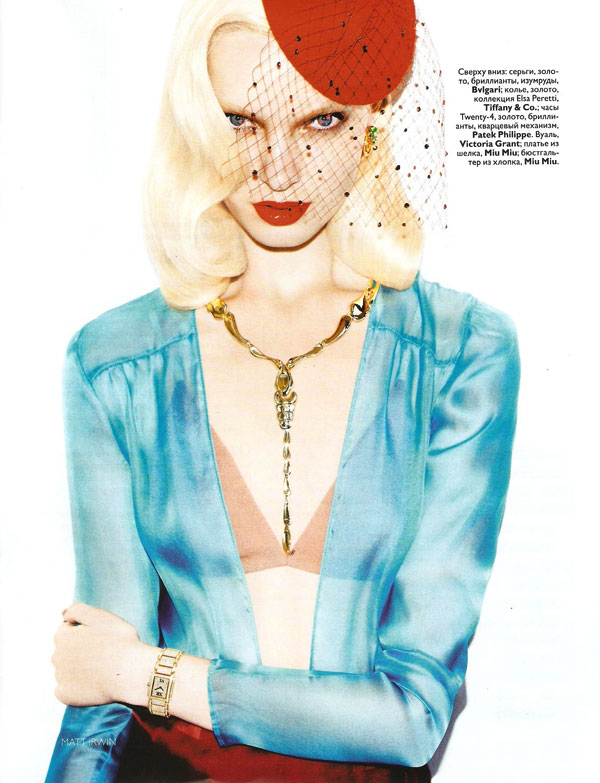 source | tarsha @ tfs
Enjoyed this update?