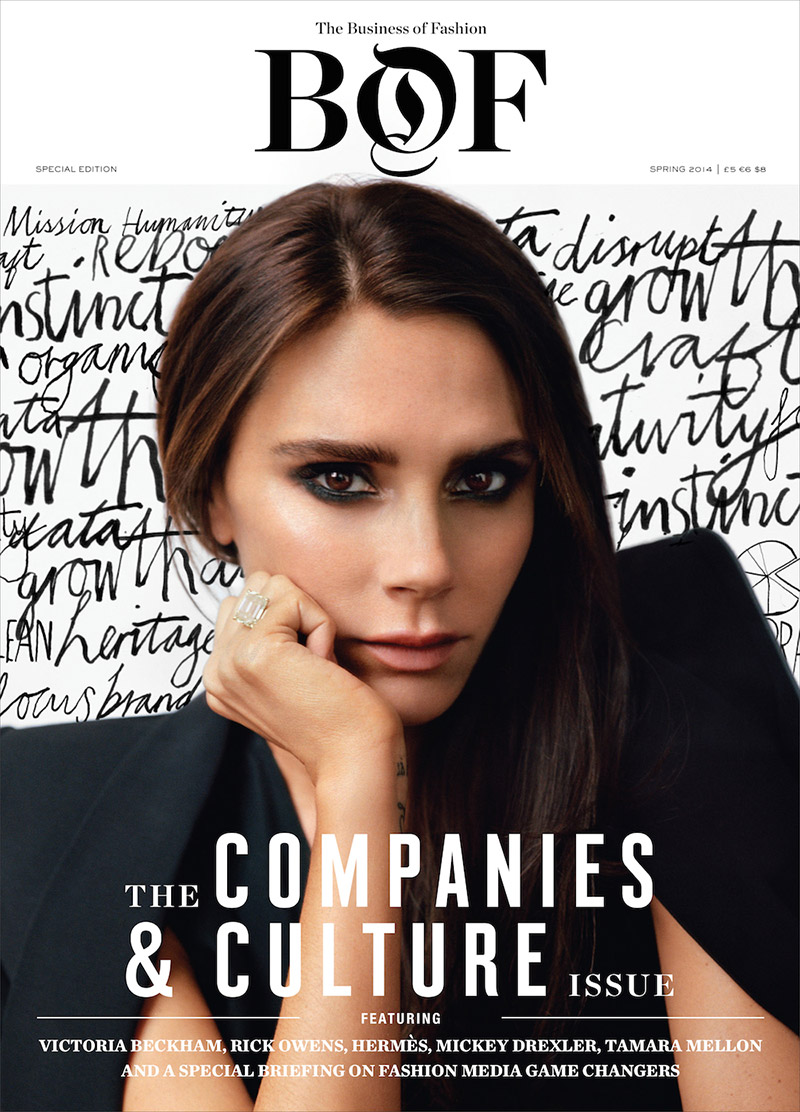 In a new interview for Business of Fashion's print issue, designer Victoria Beckham opens up about her rise from pop star to one of fashion's top designers. Beckham, who recently turned forty, covers the issue as well. When asked about whether her fame has helped or been a hinderance to her career, she reveals, "It's a double-edged sword really." She continues, "The most valuable part of being famous is that you have a voice and people will listen. I mean I can get a lot of attention. I don't have to rely on advertising campaigns," she says. "But I don't like to use that card very often. I like to keep my head down, work hard, focus on what I'm doing business-wise."
She also goes on to talk about how people did not take her seriously at first. Saying, "For a long time there, I was a bit of a laughingstock," she admits. "And while everybody was busy laughing, what was I doing? I was laying the foundation to what I have in place now." Although, that still does not free her of any criticism. Designers Domenico Dolce and Stefano Gabbana recently made headlines by comparing Beckham's work to that of H&M and Zara.
Enjoyed this update?