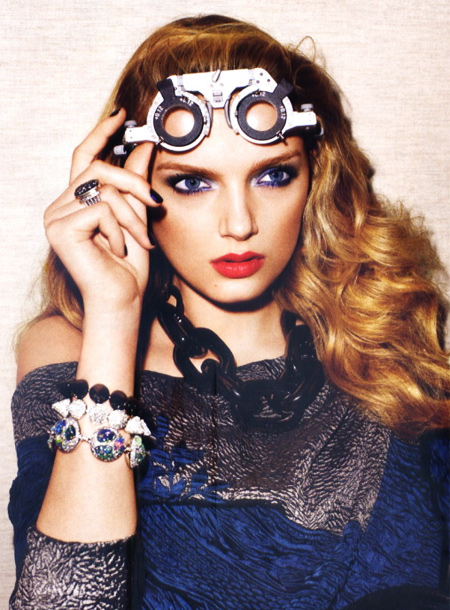 "Terry Richardson" and "American Vogue" are not two phrases you hear together often, or at all really. But Vogue's July issue includes a spread from Mr. Richardson himself entitled, "Visionary". In the six page layout, Lily Donaldson takes a visit to the doctor's office and accessorizes optometrist tools with her sparking baubles.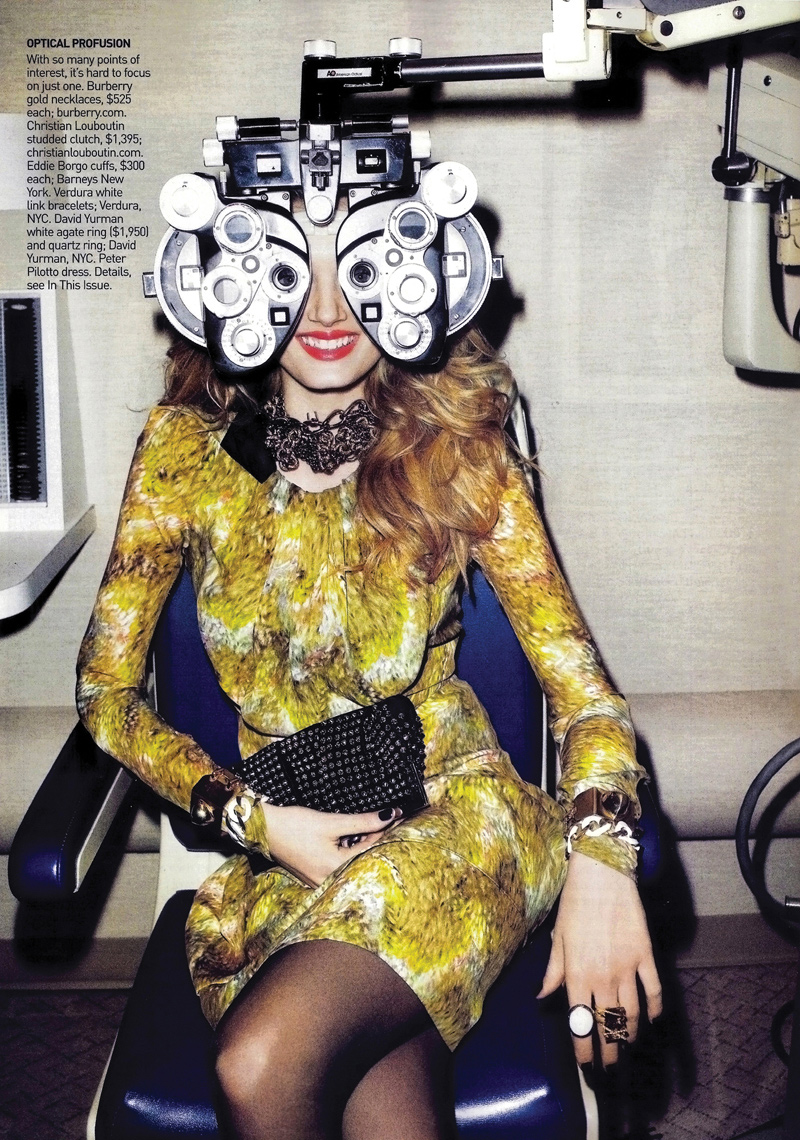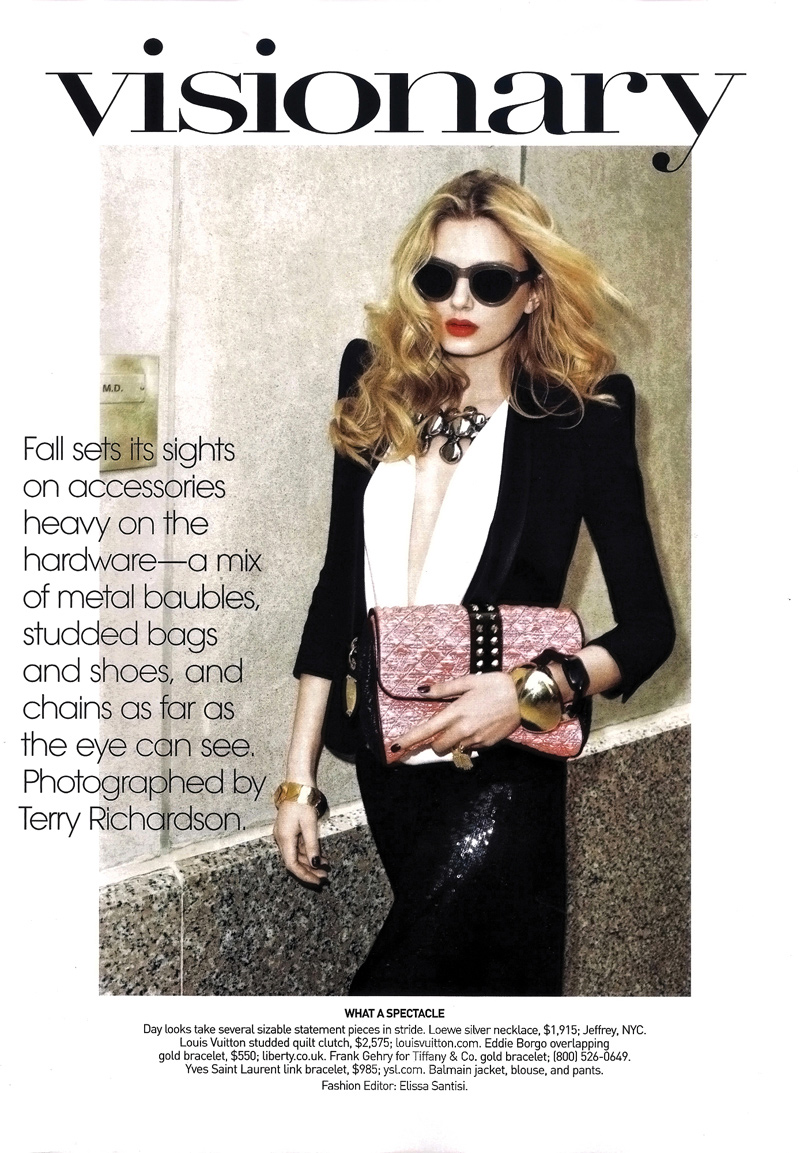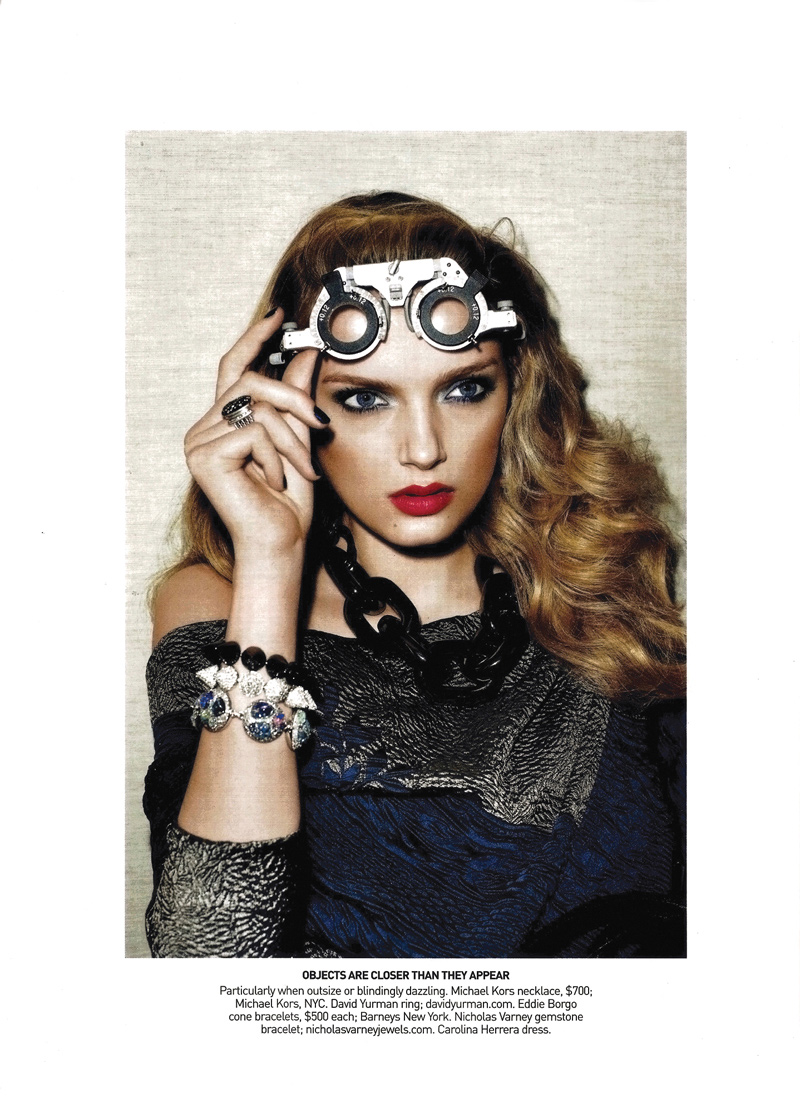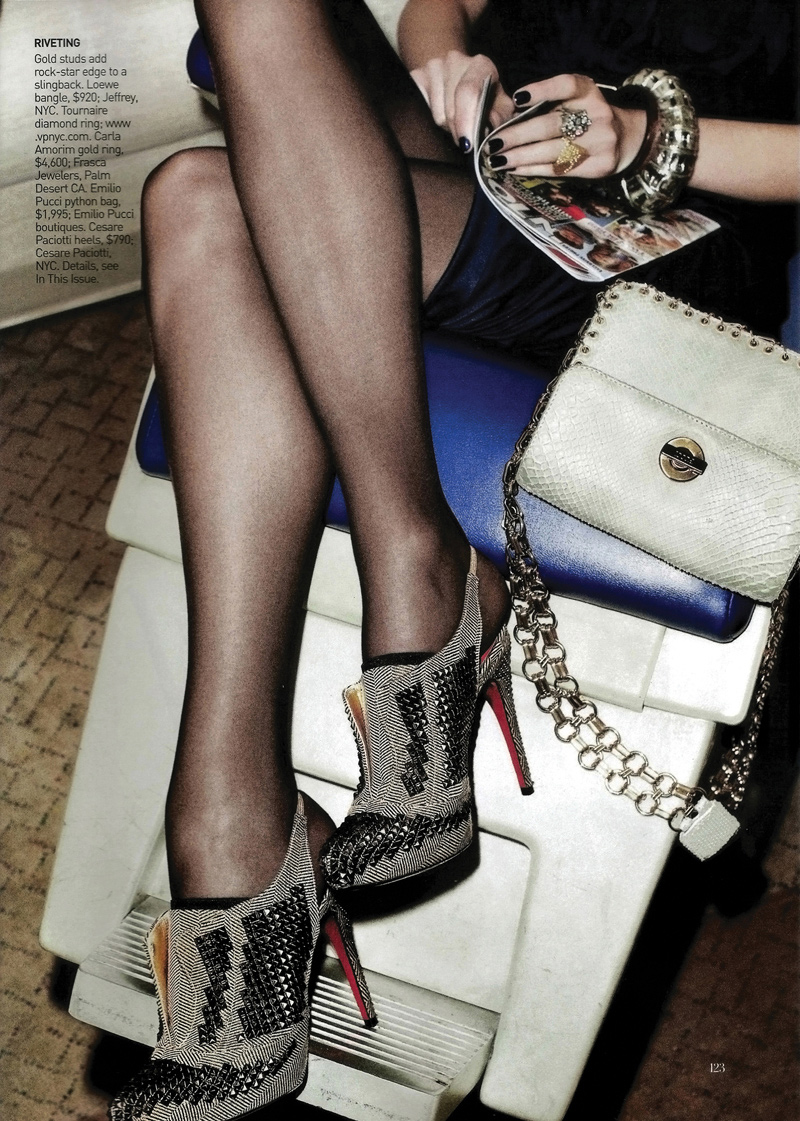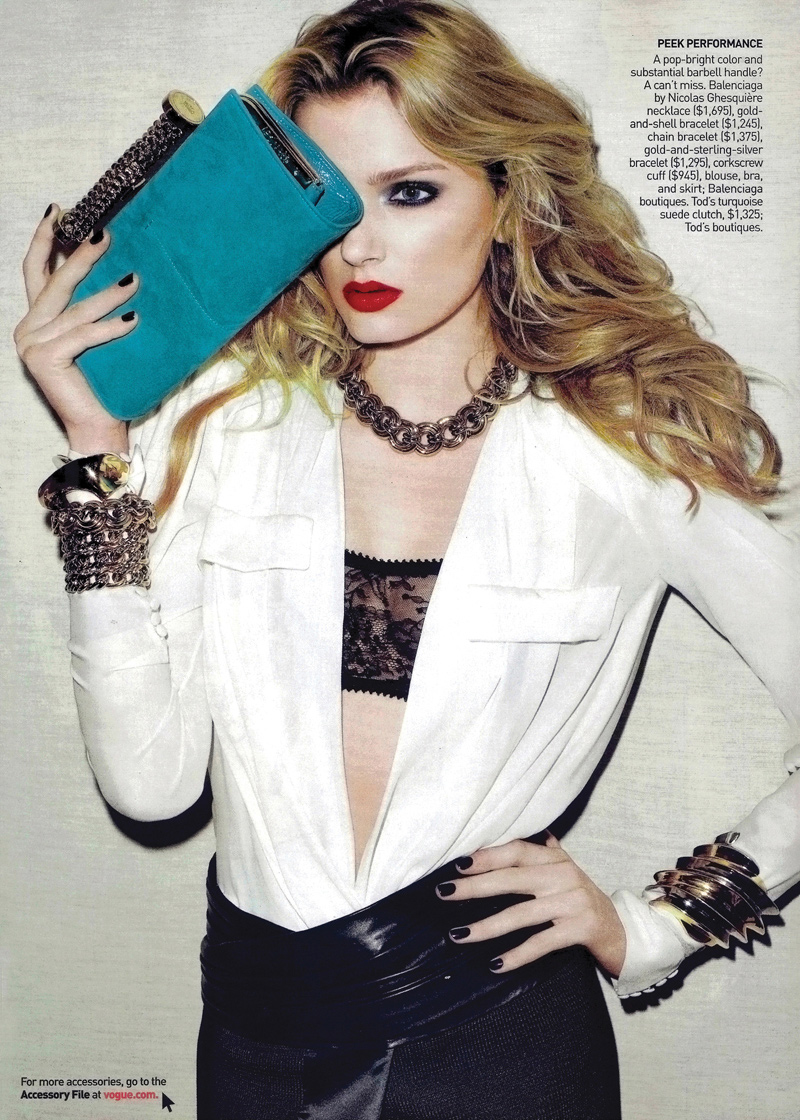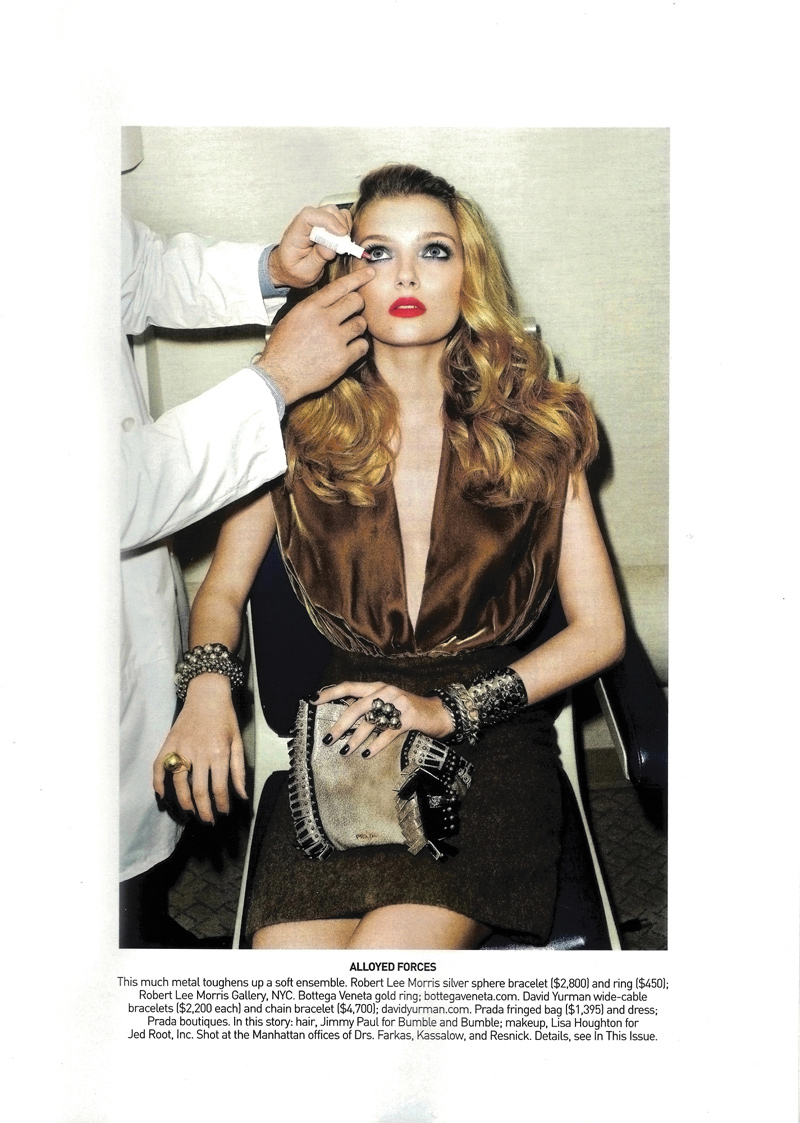 source | surrealseven @ tfs
Enjoyed this update?