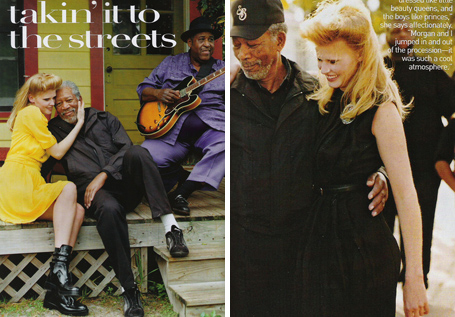 Previews were posted not too long ago of Lara Stone's spread with the legendary actor, Morgan Freeman, in this month's Vogue US. Fortunately, we now get to view the series as a whole.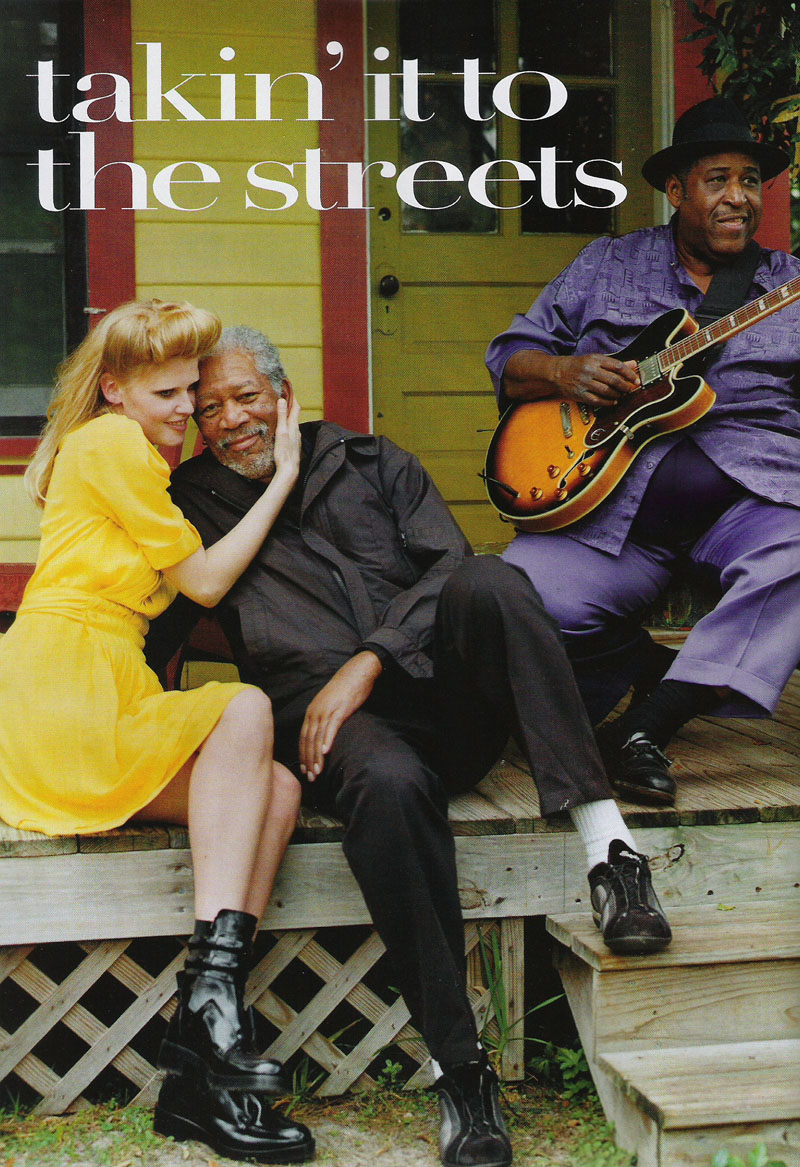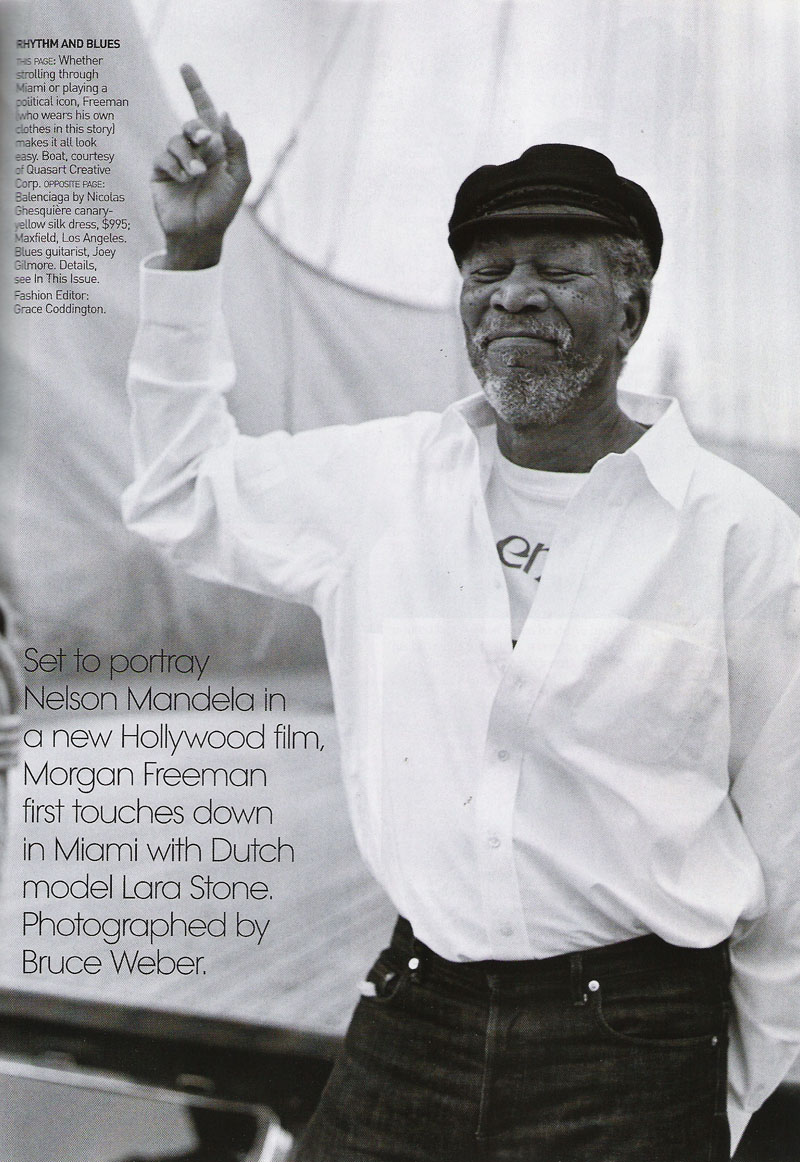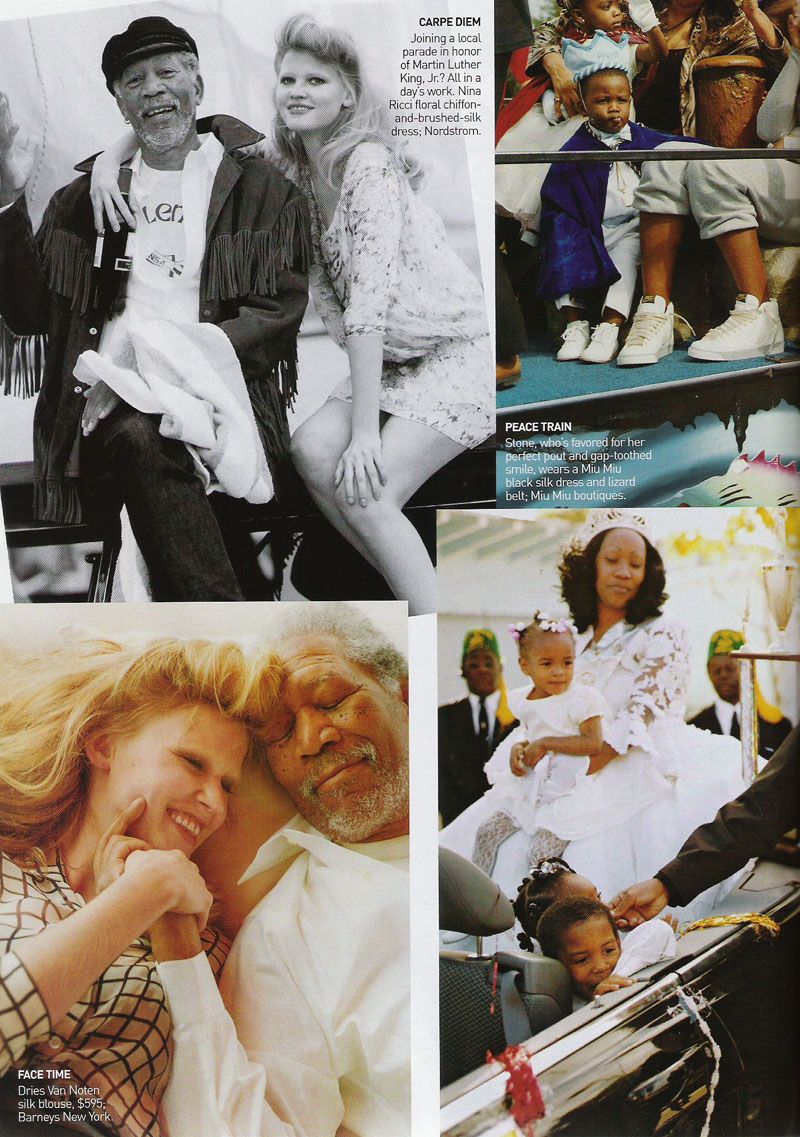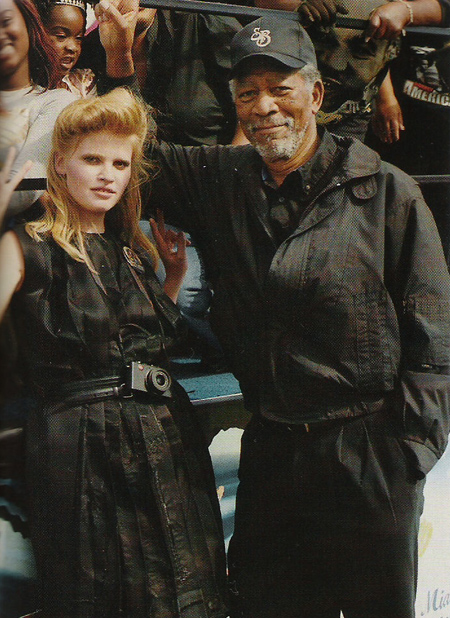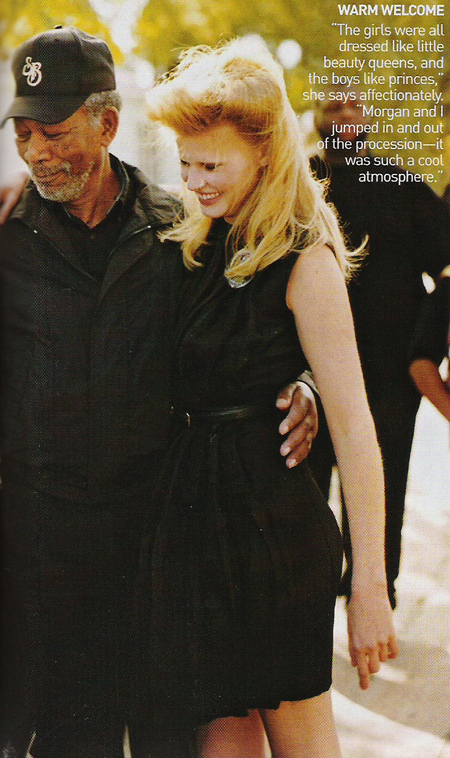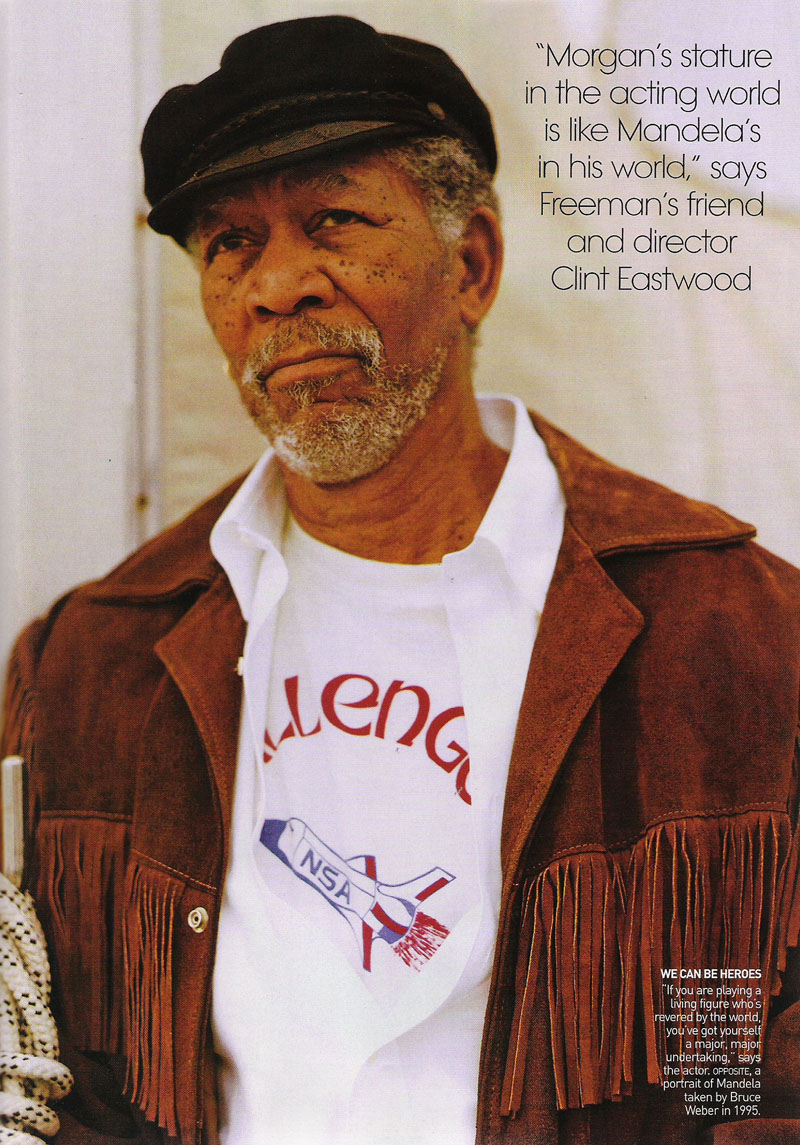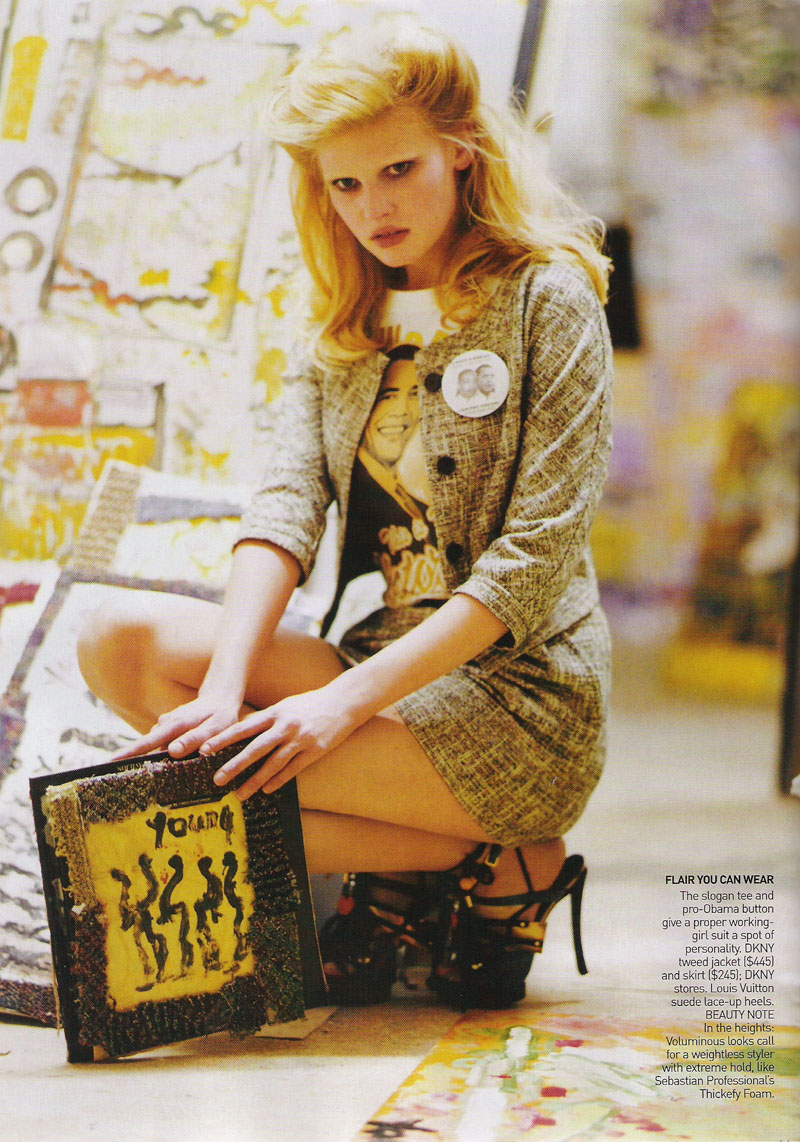 Magazine: Vogue US (June 2009)
Editorial: Takin' It to the Streets
Photographer: Bruce Weber
Models: Lara Stone & Morgan Freeman
source | burbuja8910 @ tfs
Enjoyed this update?