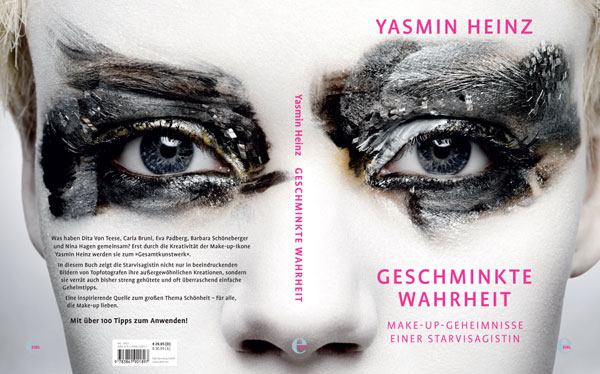 "Geschminkte Wahrheit" Front & Back Cover / Photo by Felix Lammers
The Truth about Makeup – Makeup artist Yasmin Heinz's new book, "Geschminkte Wahrheit" ("The Truth Made-up" in English), details her journey from the beginning of her career in New York to her life now as one of the most sought after artists. Heinz has worked with many notable faces such as Jean Paul Gaultier, Toni Garrn, Dita von Teese and Monica Bellucci. In her book, she also reveals secrets of the trade; some even surprisingly simple. FGR got a chance to speak with the German makeup artist about the book and her inspiration.
During my career, many celebrities, actresses, models and assistants always asked me the same questions [about makeup], "why and how?". That was the main reason for making this book. It is about enlightenment, my insight as an artist.