Tag Archive Scarlett Johansson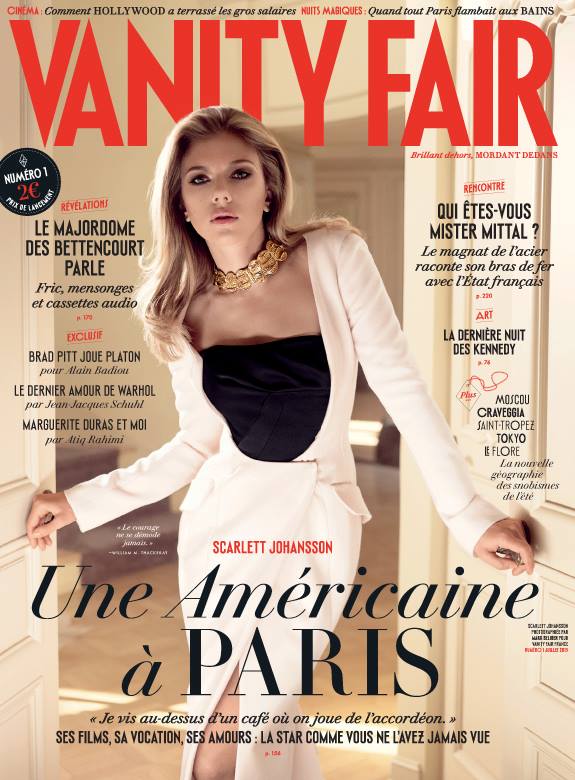 An American in Paris – Actress Scarlett Johansson is the cover star of Vanity Fair France's debut, July 2013 edition. The American star was photographed by Mark Seliger for the issue which hits stores tomorrow…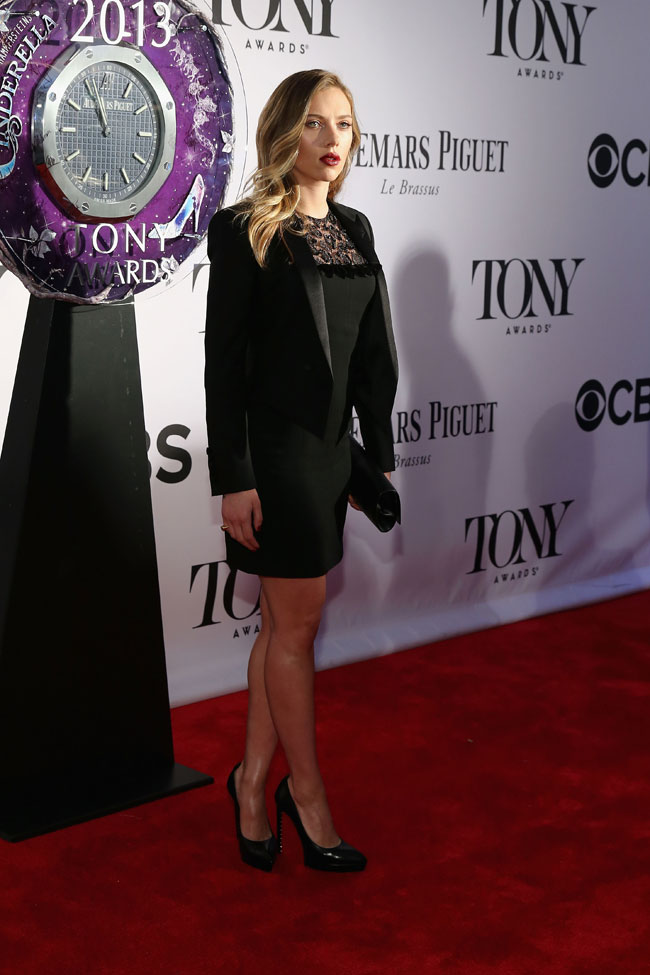 Scarlett in Saint Laurent – Actress Scarlett Johansson attended the 67th Annual Tony Awards held yesterday in New York City. The blonde bombshell wore a head-to-toe look from Saint Laurent including a black jacket, dress…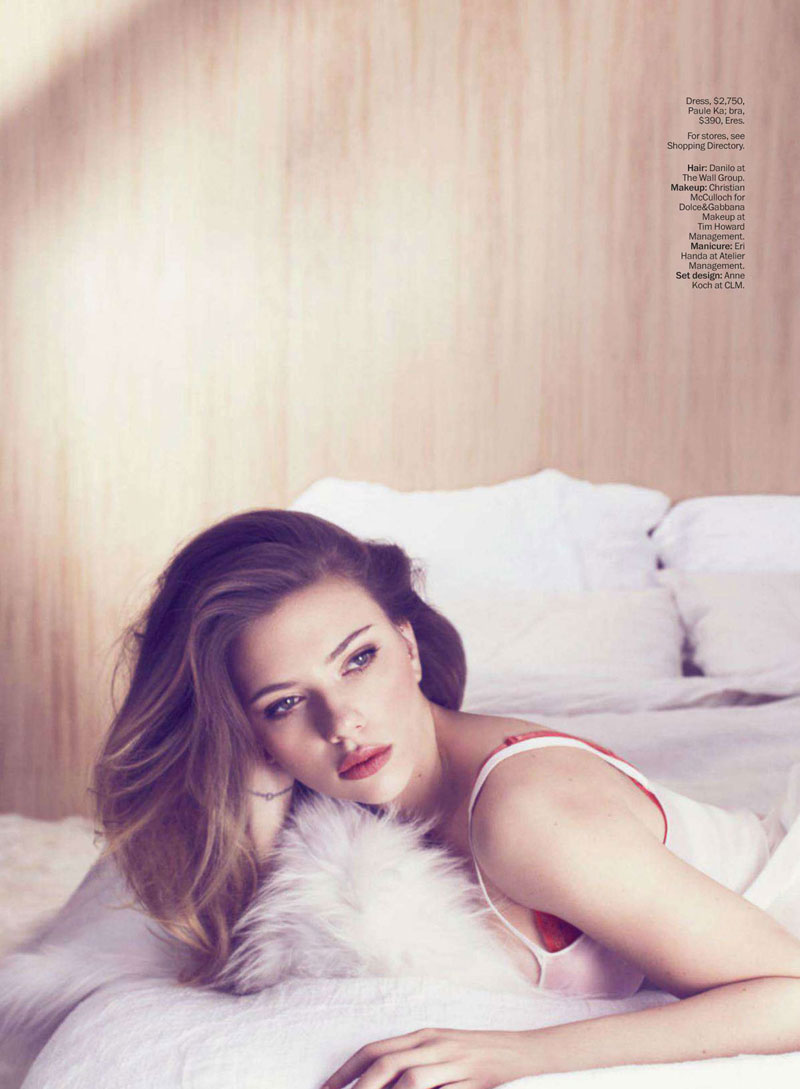 Lady In Red – For the May 2013 issue of Marie Claire US, photographer Txema Yeste captures alluring American actress Scarlett Johansson. Dressed by fashion editor Alison Edmond in lace, leather and stunning tweed, the…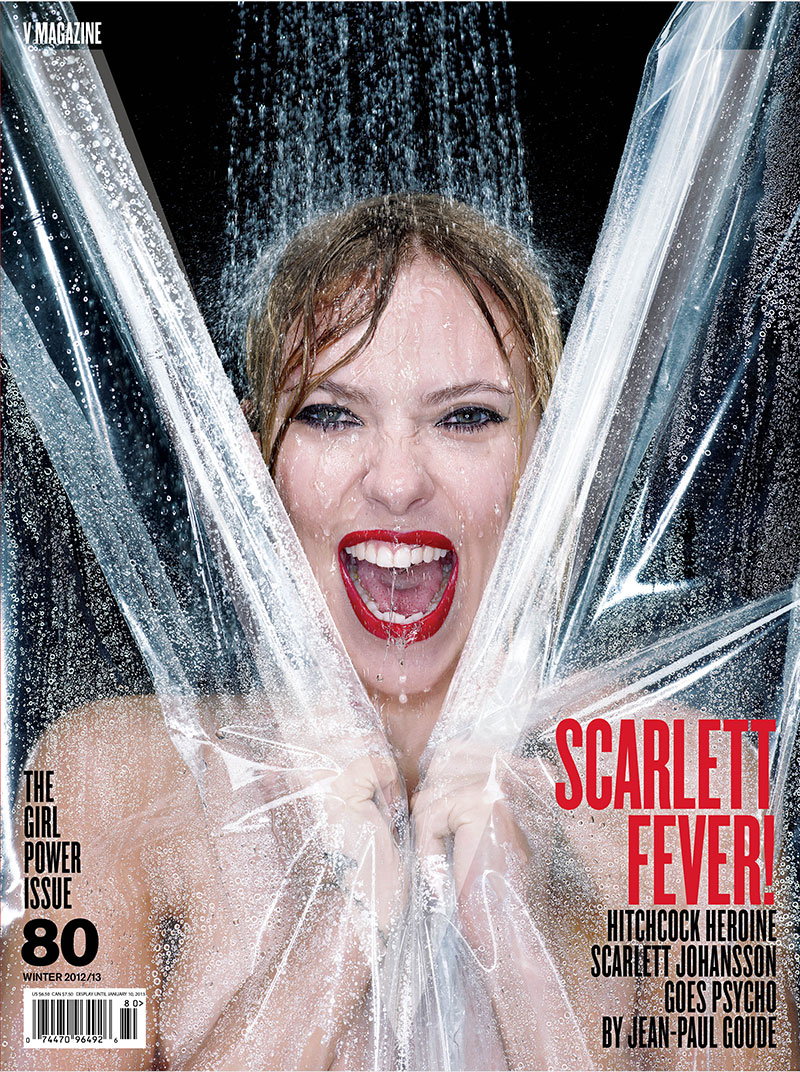 Scarlett Fever – Star of the upcoming film "Hitchcock", actress Scarlett Johansson re-enacts the iconic shower scene from Alfred Hitchcock's "Psycho" for the Girl Power issue of V Magazine. Jean-Paul Goude captures the blonde with…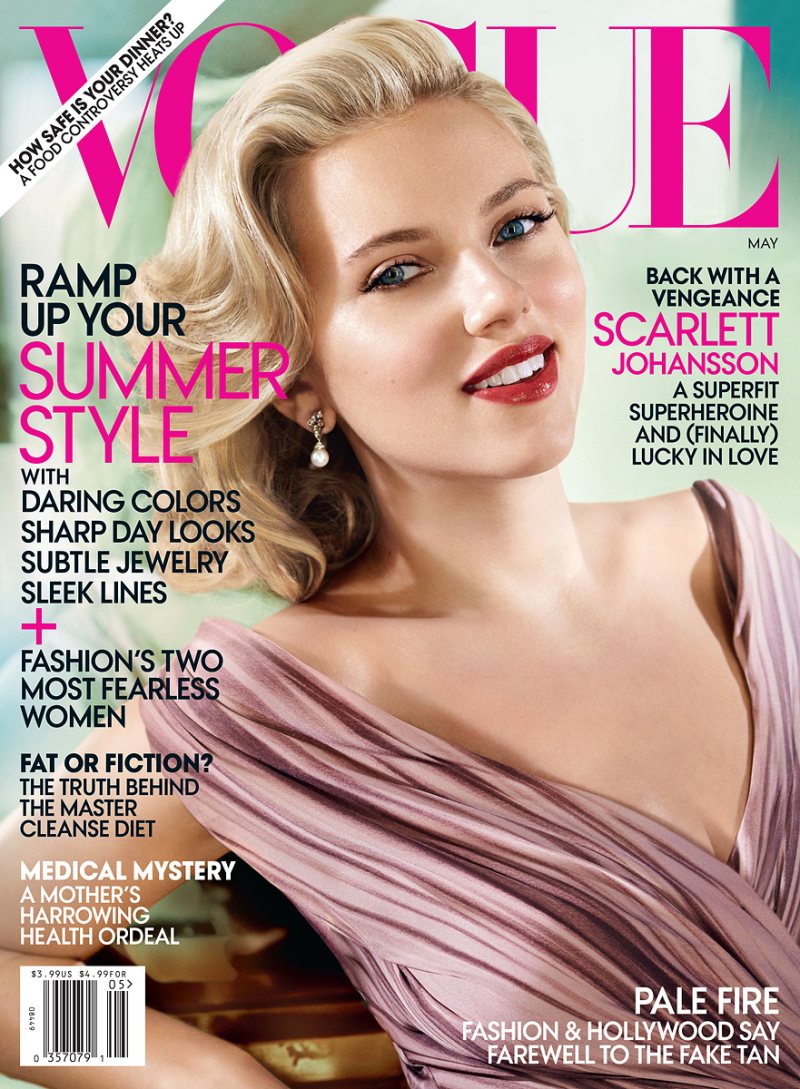 Hollywood Star – Actress and recent "Avengers" star Scarlett Johansson shows off a winning smile for the May cover of Vogue US. Scarlett brings to mind visions of old Hollywood glamour for the accompanying cover…
Strict Scarlett – Scarlett Johansson tries on bondage inspired fashion for the December-January issue of Interview Magazine. Photographed by Sølve Sundsbø with styling by Ludivine Poiblanc, Scarlett wows in the designs of Dolce & Gabbana,…
Scarlett Johansson smolders on the December-slash-January edition of Interview Magazine. Photographed by Sølve Sundsbø, the cover has militaristic undertone. (Colette)
Scarlett Johansson is alluring vision with an over the shoulder look for the December cover of Vanity Fair lensed by Mario Sorrenti.
Scarlett Johansson is red hot for the October 15th cover of Spain's S Moda. Photographed by Alvaro Beamud Cortes, Scarlett dons a lacy Dolce & Gabbana dress for the romantic image.
Scarlett Johansson luxuriates in white sheets for Dolce & Gbabana's latest beauty campaign photographed by Sølve Sundsbø.