Tag Archive Mary Katrantzou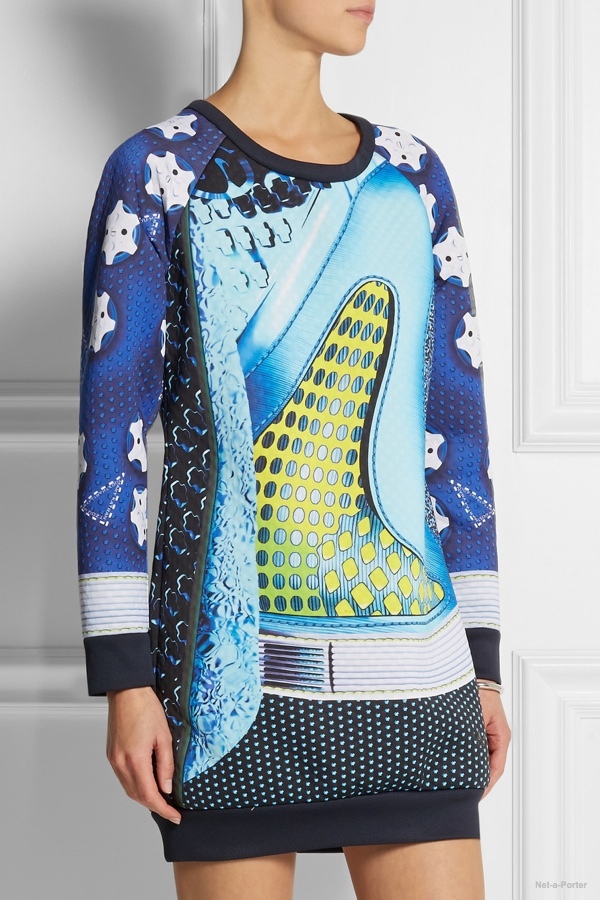 Shop the Mary Katrantzou for adidas Originals collaboration before it's gone. With colorful prints, sporty shapes and unique textiles; this is one to buy.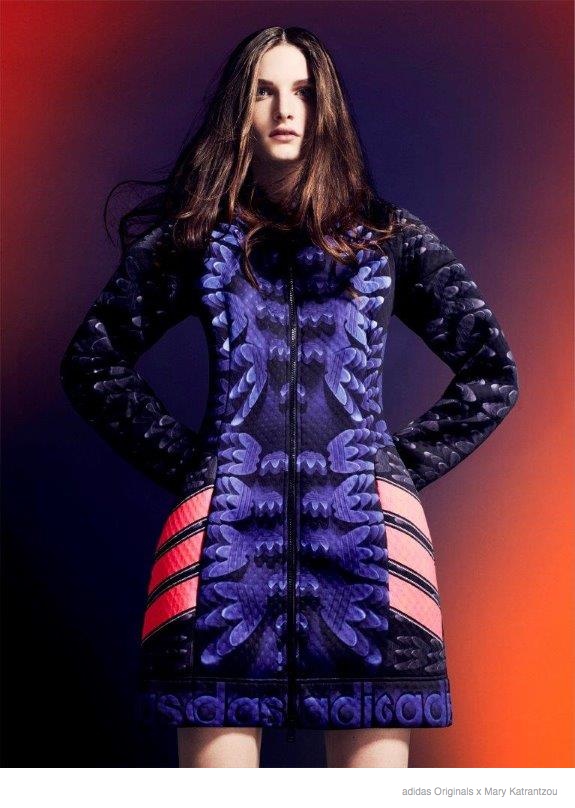 adidas Originals by Mary Katrantzou–The "Queen of Prints" Mary Katrantzou has teamed up with adidas Originals for a limited-edition collection of kaleidoscopic prints with a sporty edge for the fall-winter 2014 season. Set to hit…
Mary Katrantzou Spring 2015–For her spring-summer 2015 collection, designer Mary Katrantzou continued where fall left off to focus on textiles rather than her previous signature of digital prints. Katrantzou found inspiration in Pangaea and Panthalassa—the…
Mary Katrantzou designs her first wedding dress for Carolina Gonzalez-Bunster. She may be known as the queen of prints, but the Greek designer kept it minimal for her latest.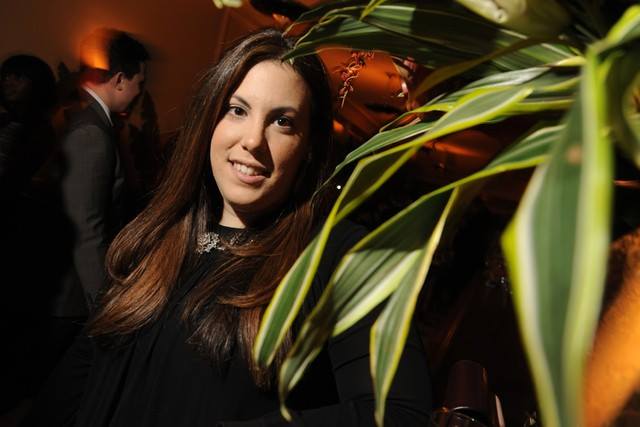 adidas x Katrantzou–Known for her print work, designer Mary Katrantzou is teaming up with adidas Originals for a capsule collection of apparel and footwear...
Mary Katrantzou Fall 2014–When you think of Mary Katrantzou, the Greek designer has become synonymous with her signature digital prints but for her fall-winter 2014 collection she decided on other ways to showcase her vision.…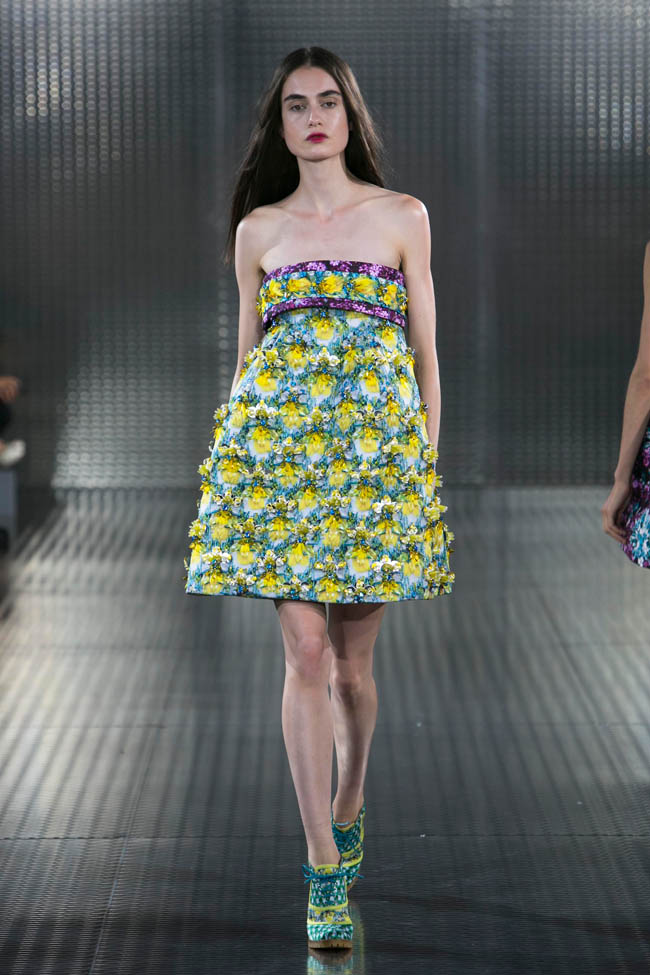 Katrantzou's Accessorized Spring – For Mary Katrantzou, it's all about shoes for her eponymous label's spring 2014 collection. A highlight of London Fashion Week for her use of digital prints, the Greek designer looked towards…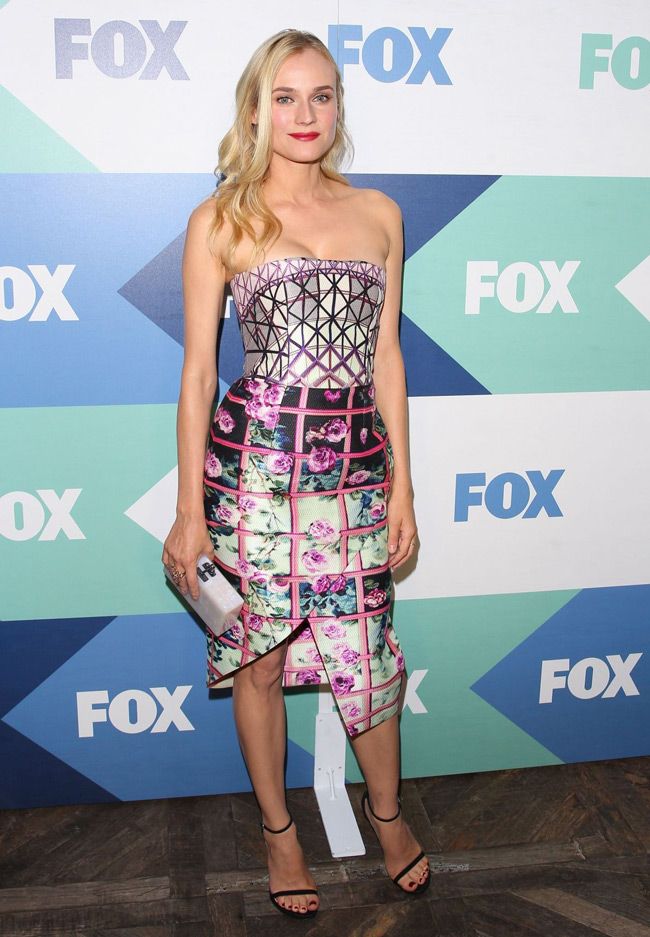 Diane in Mary Katrantzou – German actress Diane Kruger wore an attention-grabbing look at Fox's Summer TCA All-star Party held yesterday in Hollywood. Diane opted for a floral and gradient print Mary Katrantzou dress from…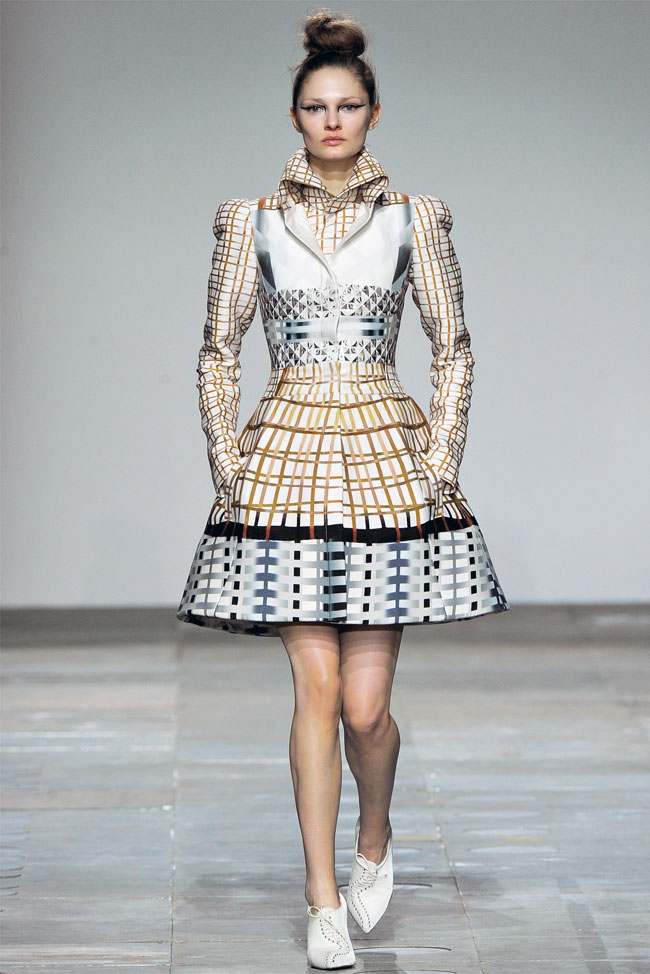 Katrantzou's Tribal Beat – Mary Katrantzou continued her use of colorful prints and architectural inspired shapes for her fall 2012 collection presented during London Fashion Week. After last season's garden prints, autumn appeared to be…
Katrantzou's Blooming Garden – Greek designer Mary Katrantzou brought an expert display of pattern and color for her spring 2012 collection presented during London Fashion Week. Spring was a story of nature and industry, with…