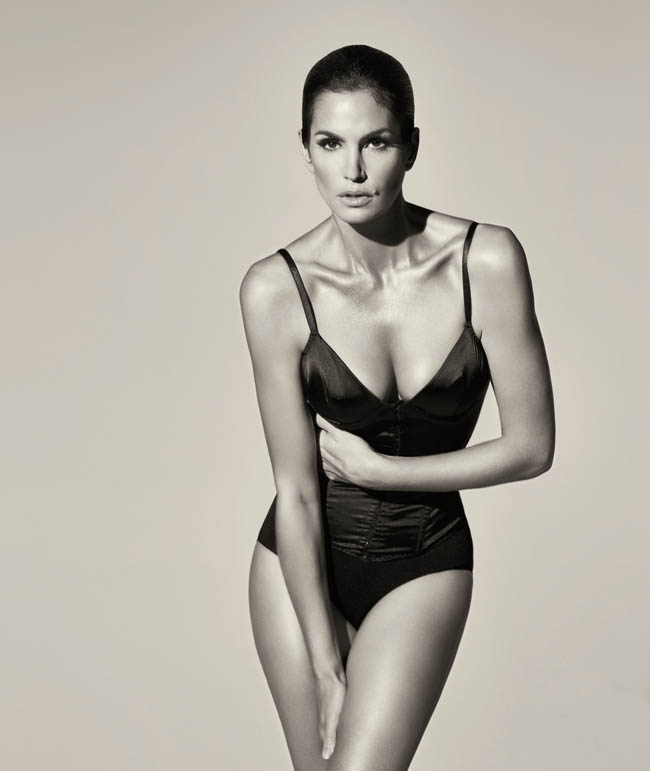 Cindy Crawford by Brian Bowen Smith
American photographer Brian Bowen Smith has been shooting for over ten years. Smith was a pro athlete before being discovered by Herb Ritts and subsequently went on to work as his assistant. The Los Angeles-based photographer has since shot for publications including W, Interview and Vanity Fair. As for doing anything other than photography, it is "not an option" according to Smith.
And you can see why upon viewing his portfolio–his images seem to capture a certain connection with each subject whether model or celebrity. His new book, "Projects", showcases images from throughout his career featuring well-known names such as Cindy Crawford, Carolyn Murphy, Hilary Swank and Demi Moore to name a few. Recently, FGR had a chance to ask Smith about the story behind the images.
I was completely influenced by [working with Ritts]. To watch a master at work. What luck. When you assist and can learn from someone so great, it's an unbelievable education. If you're smart you pay attention and soak it all in.