Tag Archive asos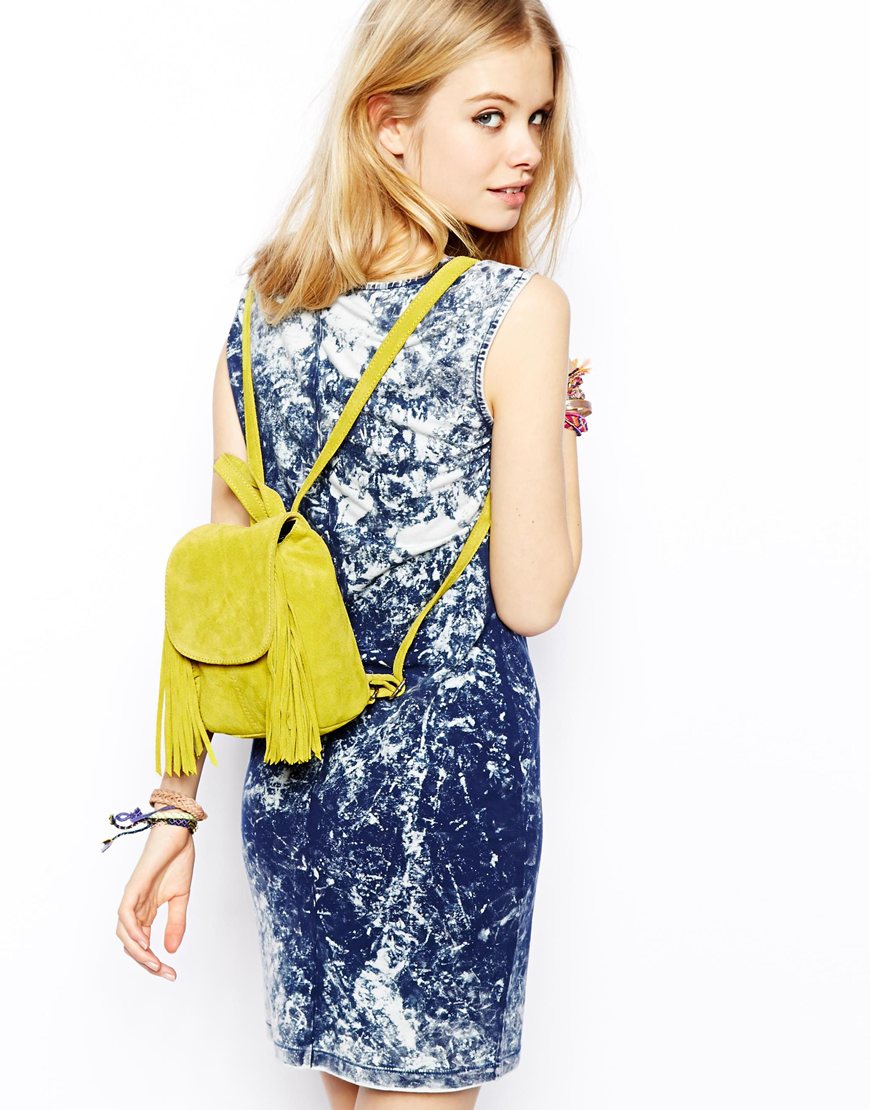 ASOS has just the right accessory to add a pop of color to your everyday look with its suede mini fringe backpack in chartreuse. It makes a statement while...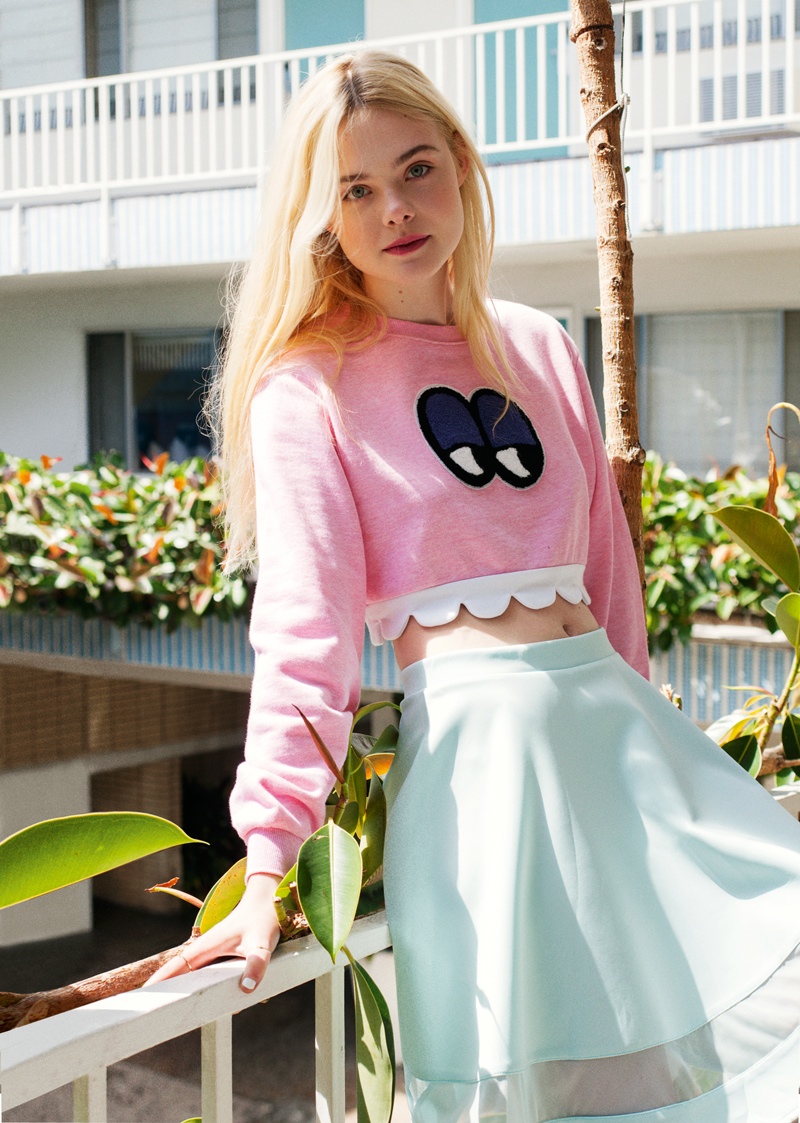 Elle for ASOS Magazine–Teenaged actress Elle Fanning stars in the July issue of ASOS Magazine, looking perfectly age appropriate in sweet pastels and girly prints. Michael Hauptman photographed the "Maleficent" (read our interview with the…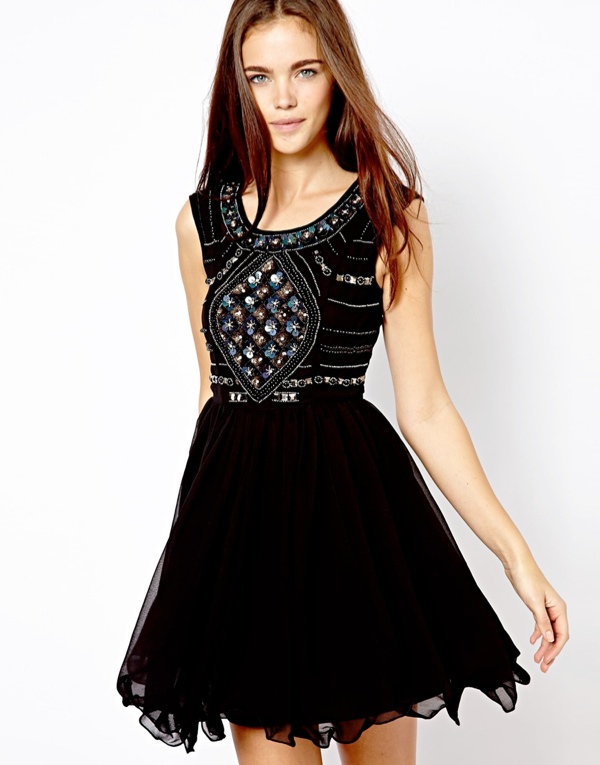 ASOS Launches Sale–UK-based retailer ASOS starts spring sale season early with a select number of items featured at up to fifty percent off. From cute
Time of Your Life – ASOS is launching a giveaway of a lifetime where one lucky winner will have VIP access to the first ever Young Turks New Year's Eve Party in Miami, Florida. After…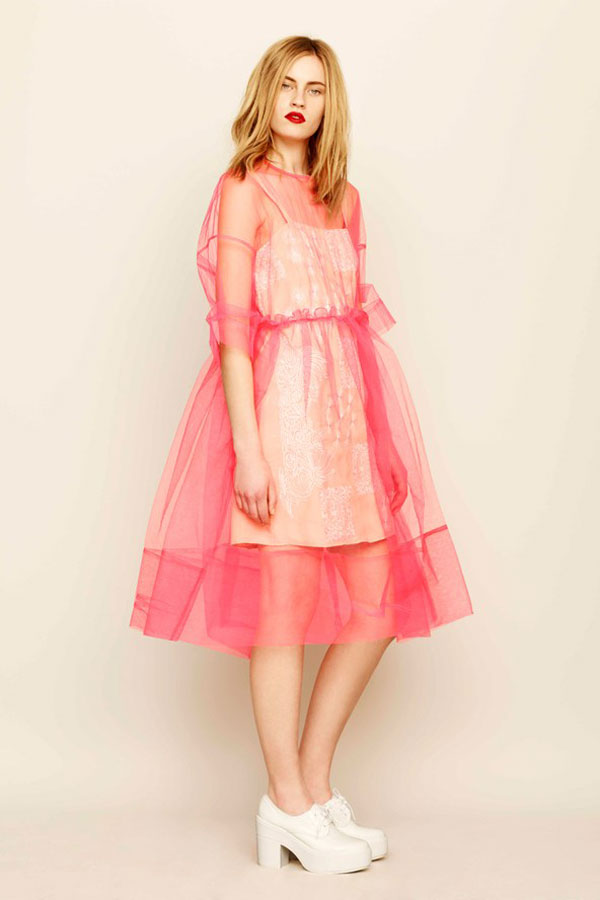 Salon Brights – UK retailer ASOS collaborates with London-based designer Molly Goddard for its third annual "Salon" collection meant for special occasion dressing. The dresses are inspired by 1960s and 1970s style with shift dresses,…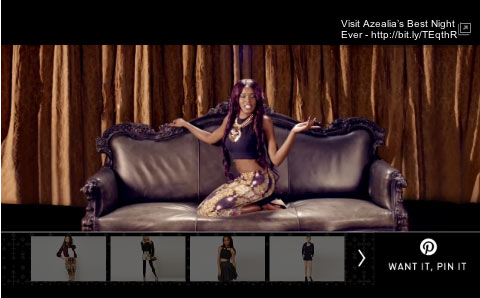 Music of the Season – Following the time-honored tradition of music and fashion collaborations, musicians Ellie Goulding and Azealia Banks wear party season looks from ASOS' Holiday 2012 collection in these music videos. With Ellie…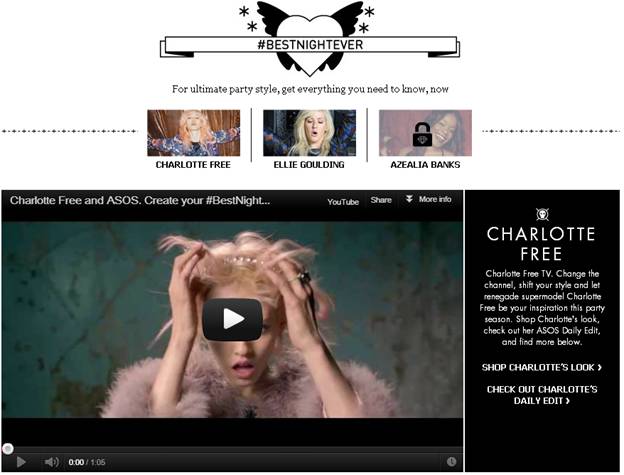 Christmas with Charlotte – Pink-haired beauty Charlotte Free stars in ASOS's Christmas 2012 campaign video wearing the British online retailer's fun and sparkly selects. Charlotte shows off her best moves in a mix of faux…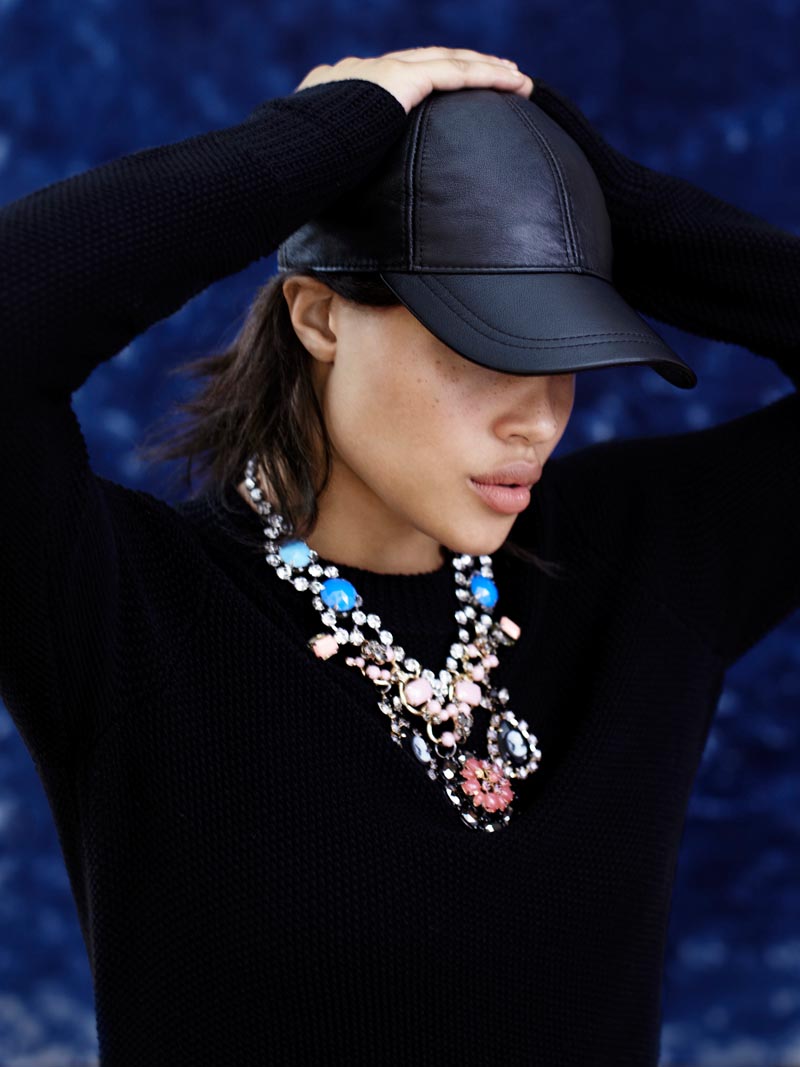 Autumn Curve – Inspired by its mainline collection, ASOS releases its plus size line for the autumn-winter season featuring fashions for the modern girl. From sequin embellished dresses to boyfriend inspired knits, ASOS is on…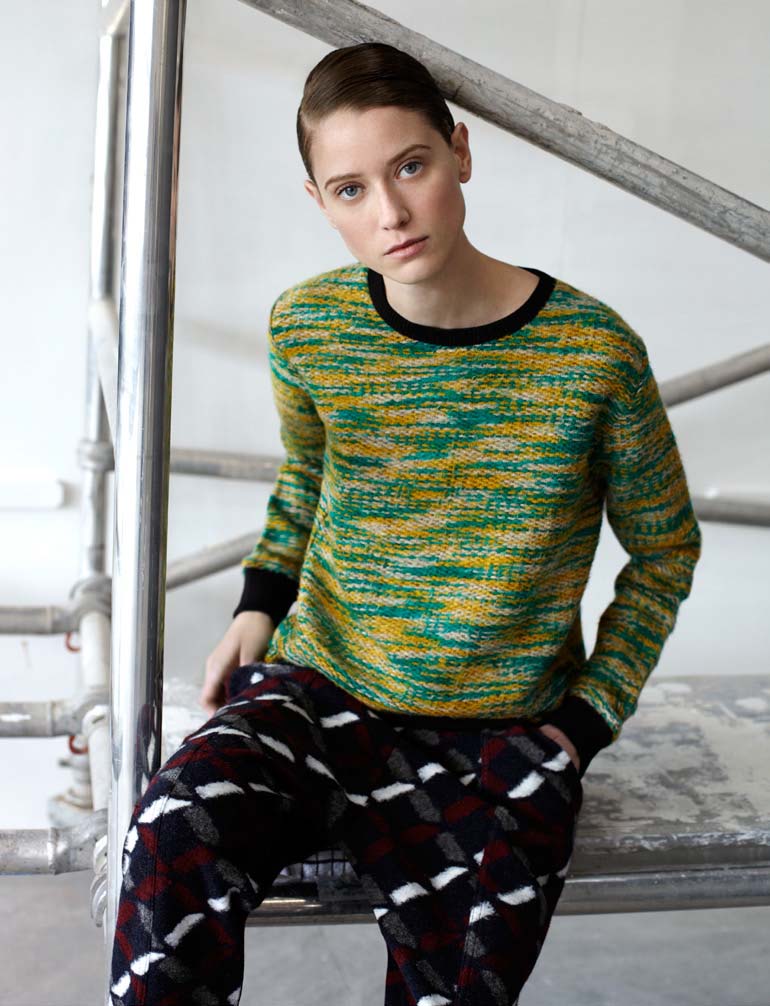 Four Girls – UK-based fashion retailer ASOS reveals its fall 2012 lookbook featuring four unique styles for the season. Trends include Girls' World which is retro inspired, Nowhere Girl which features androgynous and military inspired…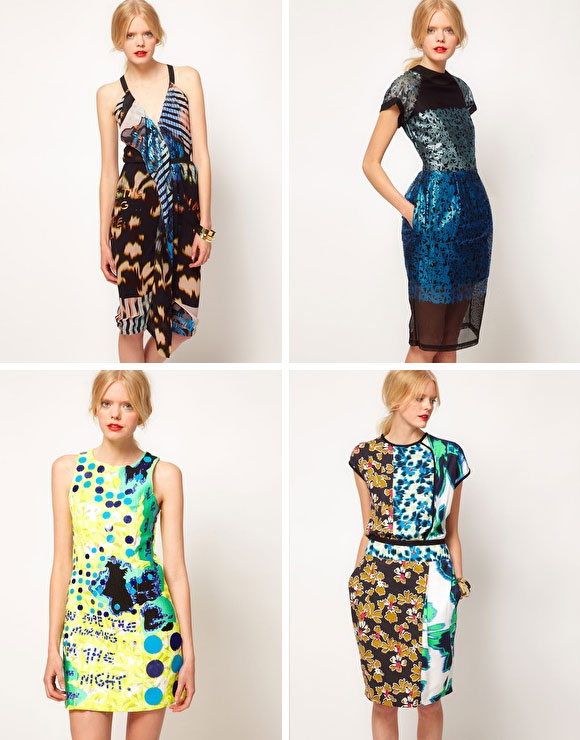 ASOS offers colorful summer looks with its limited edition Black Collection designed by Lauren McCalmont. You view more styles on ASOS.com.