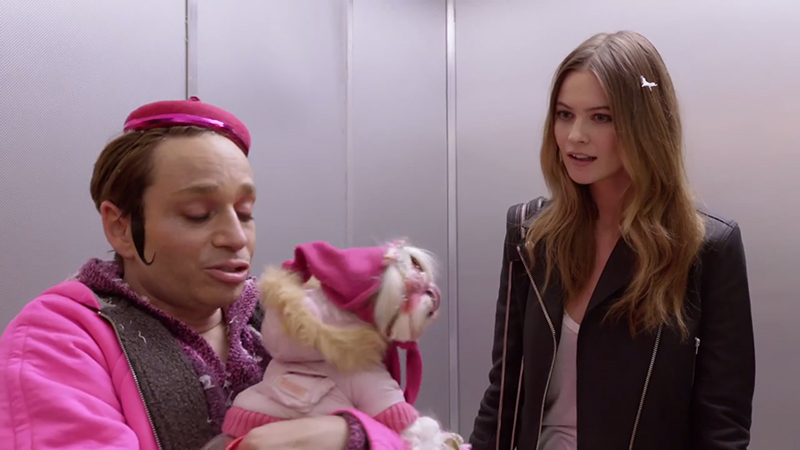 Alexander Wang Brings Back Mango–T by Alexander Wang's 2014 Campaign Video has surfaced and the hybrid sketch comedy sketch/music video features Chris Kattan as Mango, rapper and choreographer Sharaya J. with appearances by Behati Prinsloo, Derek Blasberg, Sean Avery and The Real Housewives of New York City's Sonja Morgan.
The official video plot reads, "Mango returns to New York City from his voluntary exile in the Arctic, believing that he is the star of the new T by Alexander Wang video. Mango soon realizes that Saraya J. is the true star of the video, while he, in fact, is one of her back-up dancers. In true Mango fashion, both characters competitively face off in the dramatic music video finale."
The designer, who was recently up for a CFDA award for Womenswear Designer of the Year, was spotted at the event with model Anna Ewers as well as bewitching go-go dancer Mango. "I've always loved Mango's character from SNL, and to be able to work with (Chris) was such an honor," Wang said in a recent conversation with Style.com. "Sometimes when fashion becomes too stiff, it's great to have someone such as Mango come through and inject a new burst of energy. Having fun and a sense of humor is so important to me that when I'm able to incorporate it into my work, I run with it."
Enjoyed this update?