Second Nature – Sophie freely roams the countryside for this recent FGR exclusive shot by Mick de Lint. Styled by Mirjam de Ruiter, Sophie wears a wardrobe of lightweight dresses in pale shades of ivory and peach. Windswept hair and natural makeup by Danine Zwets complete the beauty's laid-back ensembles.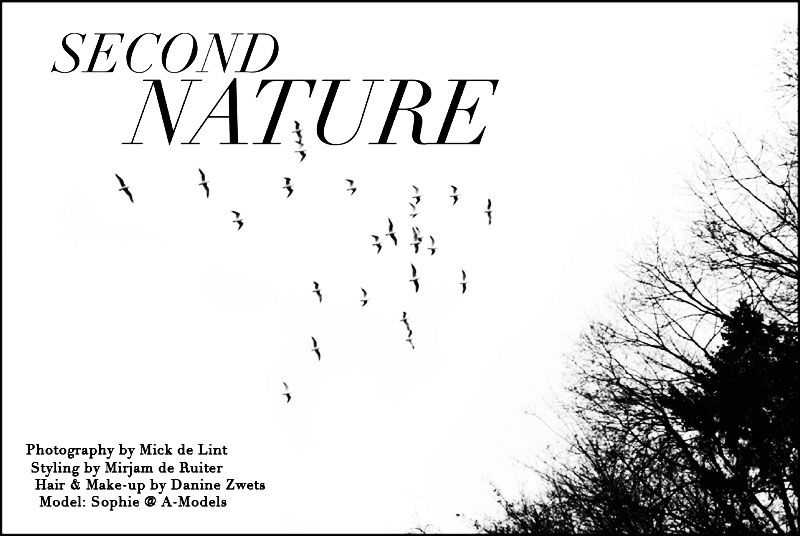 (Above Image) Yellow transparent blouse Laura Kirchner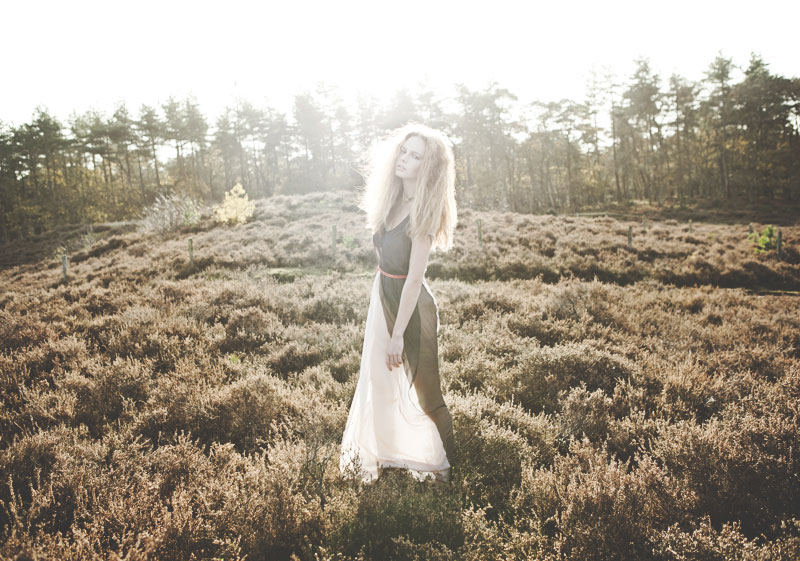 Long transparent dress & platform heels Doortje van den Heuvel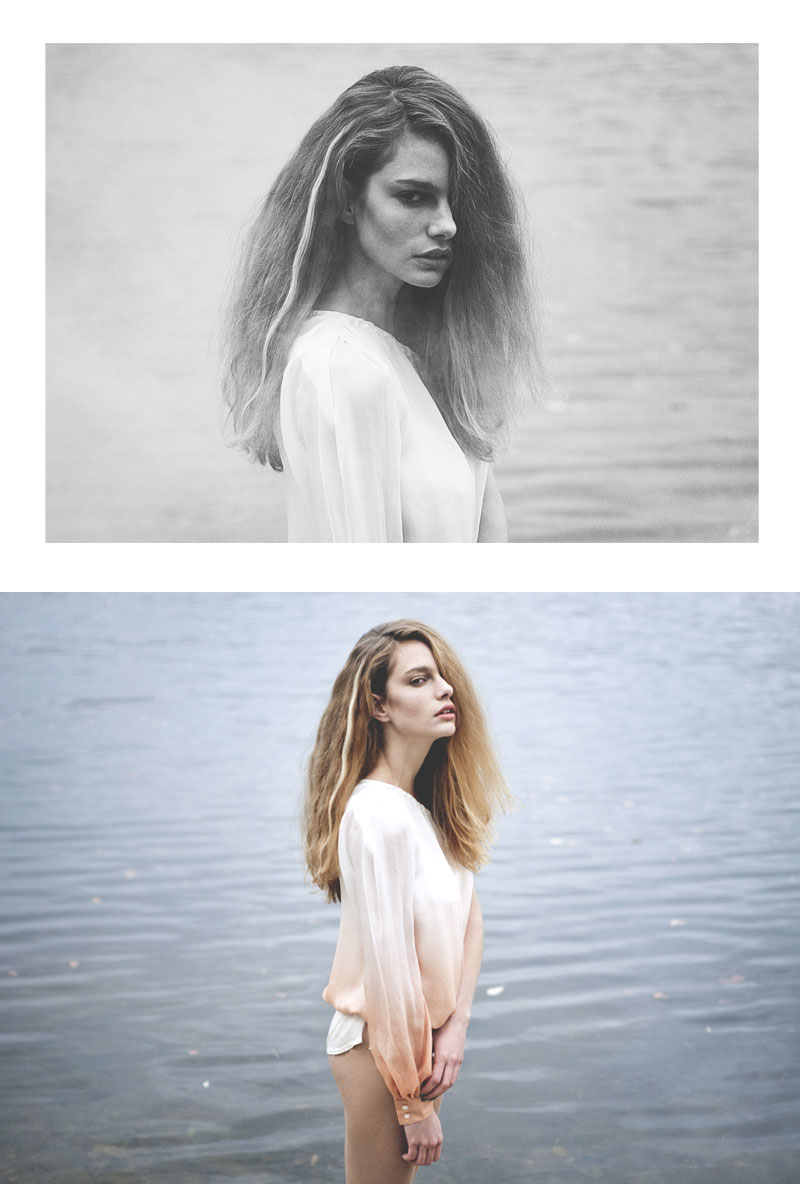 White bodysuit Van Marcoviec; Asymmetrical top with dip-dye Sage & Ivy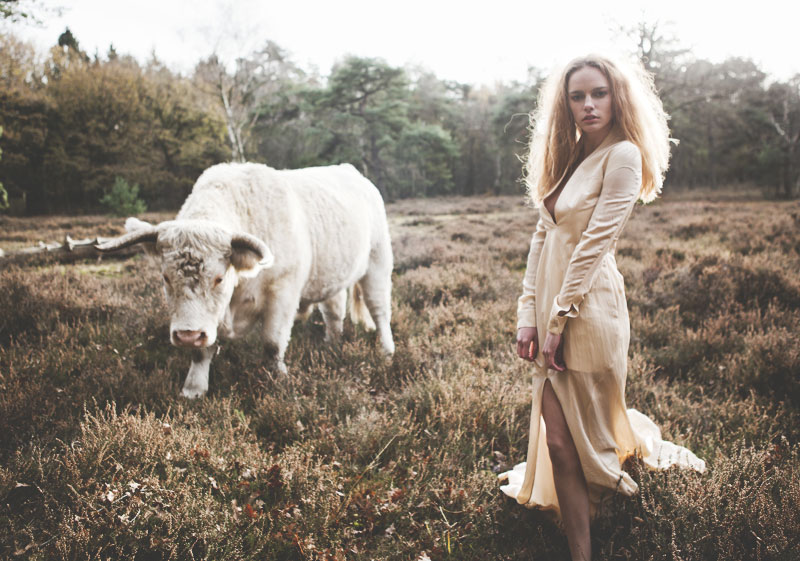 Long pastel colored silk dress Ilja Visser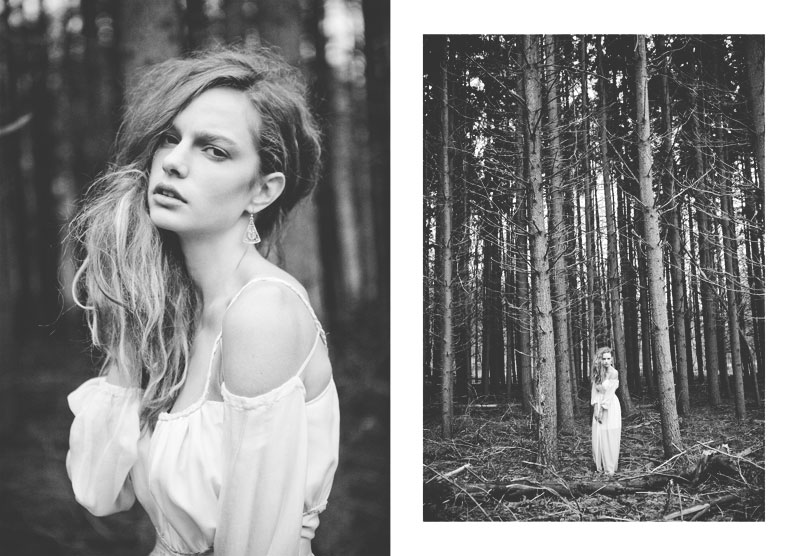 White dress Sage & Ivy, Earring with cross Cristal Ball via Restored
Enjoyed this update?