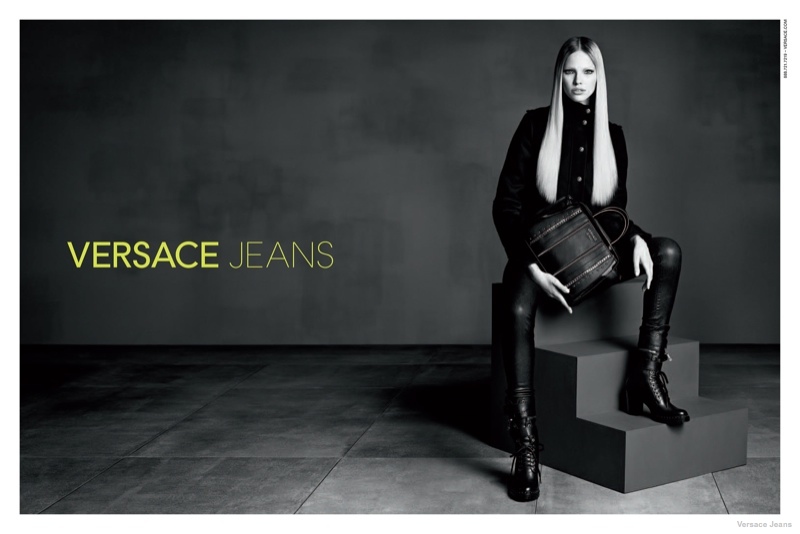 Leather & Denim by Versace–Launching its fall-winter 2014 ad campaign, Versace Jeans takes on a glamorous and rocker chic approach with images spotlighting its denim and leather styles. Sasha Luss and Paul Corona are front and center with long hairstyles that look like they have been flat ironed for bone-straight sleekness. Luigi & Iango photographed the campaign with styling by Patti Wilson.
More News on Versace:
Adriana Lima to Star in Versace + Riachuelo Campaign, Here's a Glimpse
Jennifer Lopez Wears Atelier Versace at Couture Fashion Week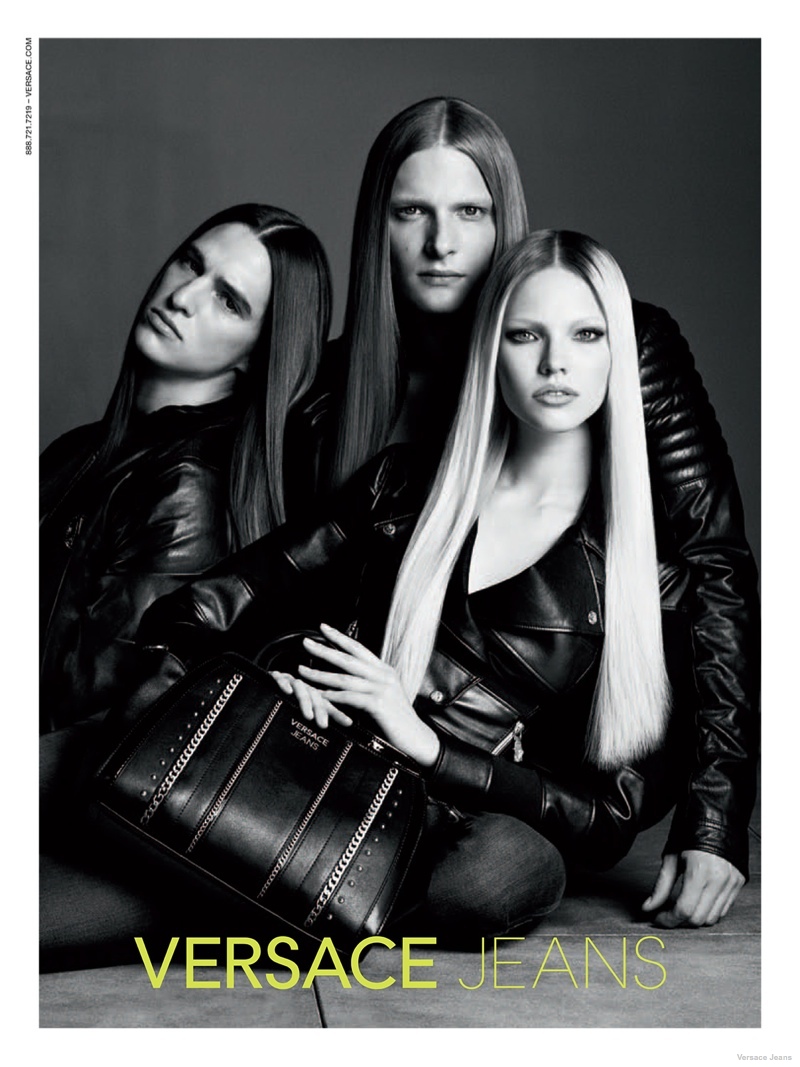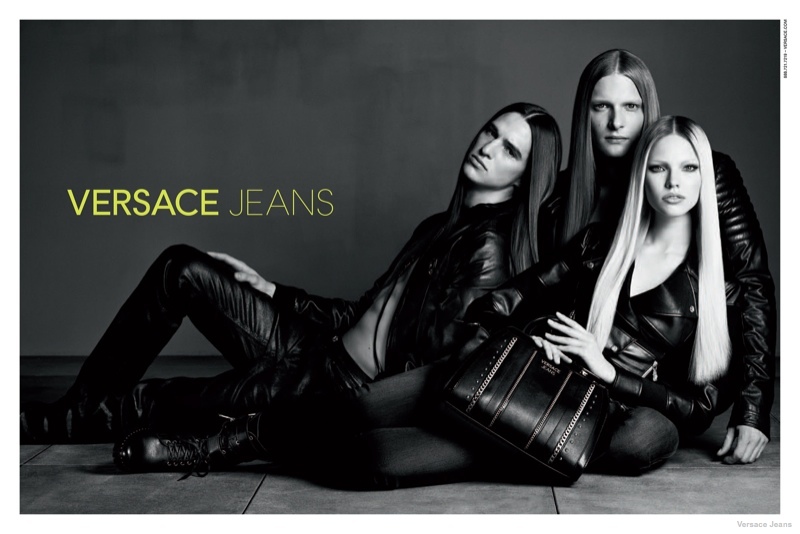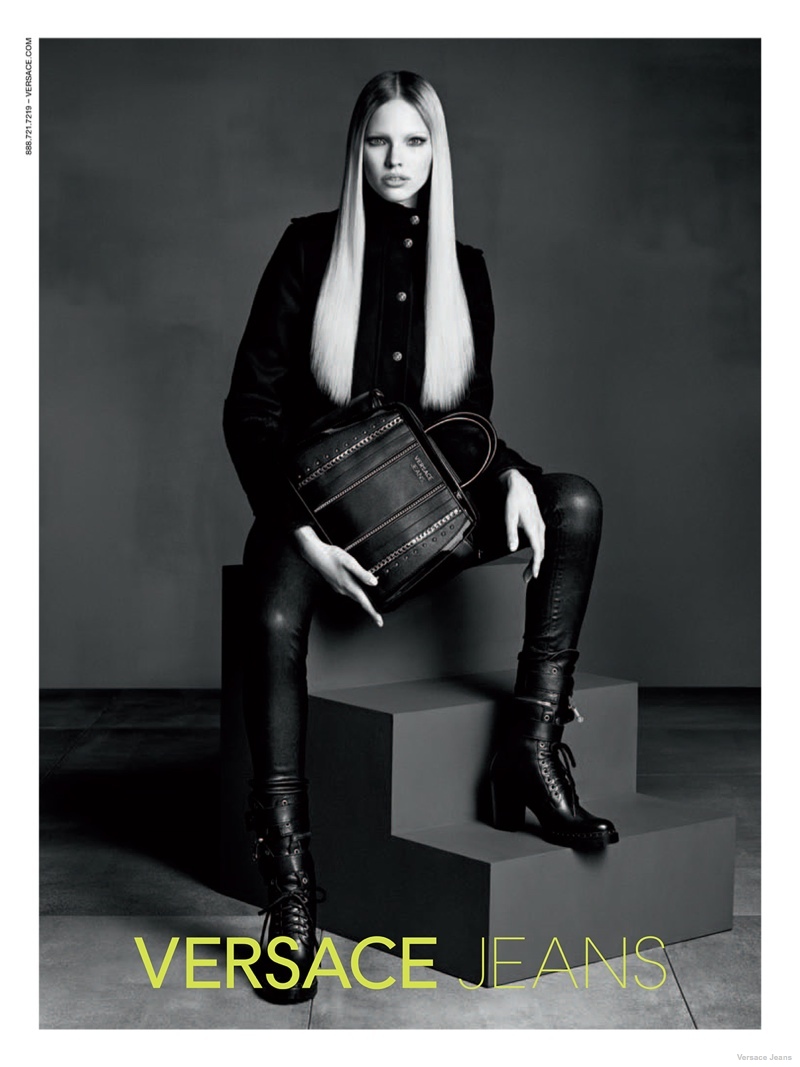 Enjoyed this update?