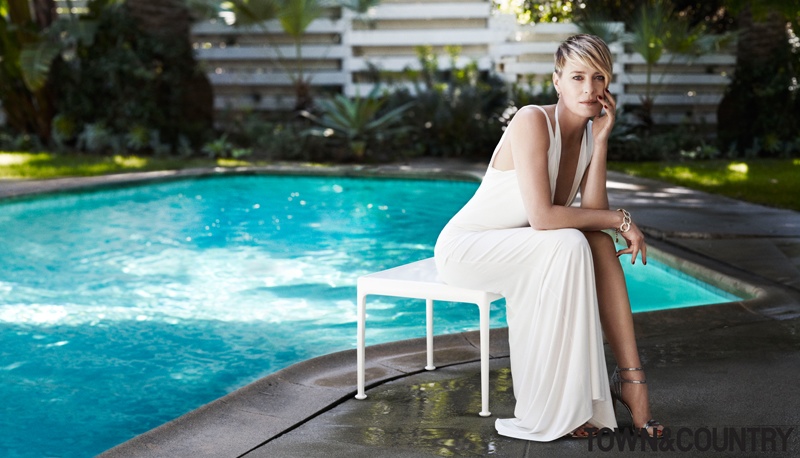 Robin on Plastic Surgery–"House of Cards" star Robin Wright graces the June-July cover of Town & Country Magazine, looking amazing in a white dress while posing poolside. Photographed by Paul Wetherell, the blonde actress wows at 48-years-old for the summer photo spread. Inside the magazine, Robyn talks about working with Kevin Spacey, aging gracefully and much more.
On considering plastic surgery:
"In Hollywood the pressure's there. You better lift that face and pump those lips and hike those boobs! And I was like, 'I don't want to do that. I'm going to get older. I'm going to have wrinkles!'"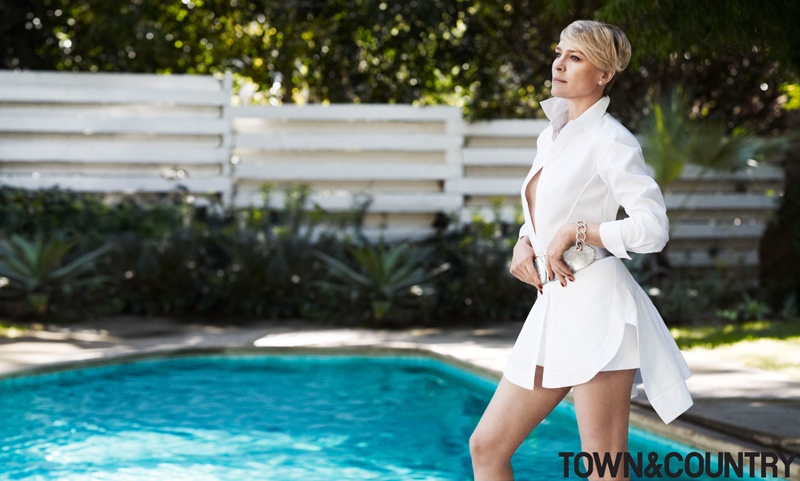 On her first time directing (the 10th episode of season two of House of Cards):
"I've been in this business almost 30 years, and I'm such a control freak. You're sitting around knowing how a scene should be blocked or the direction an actor should be given, and biting your tongue. So the answer is, yes, I loved being in the driver's seat. I honestly don't want to act anymore."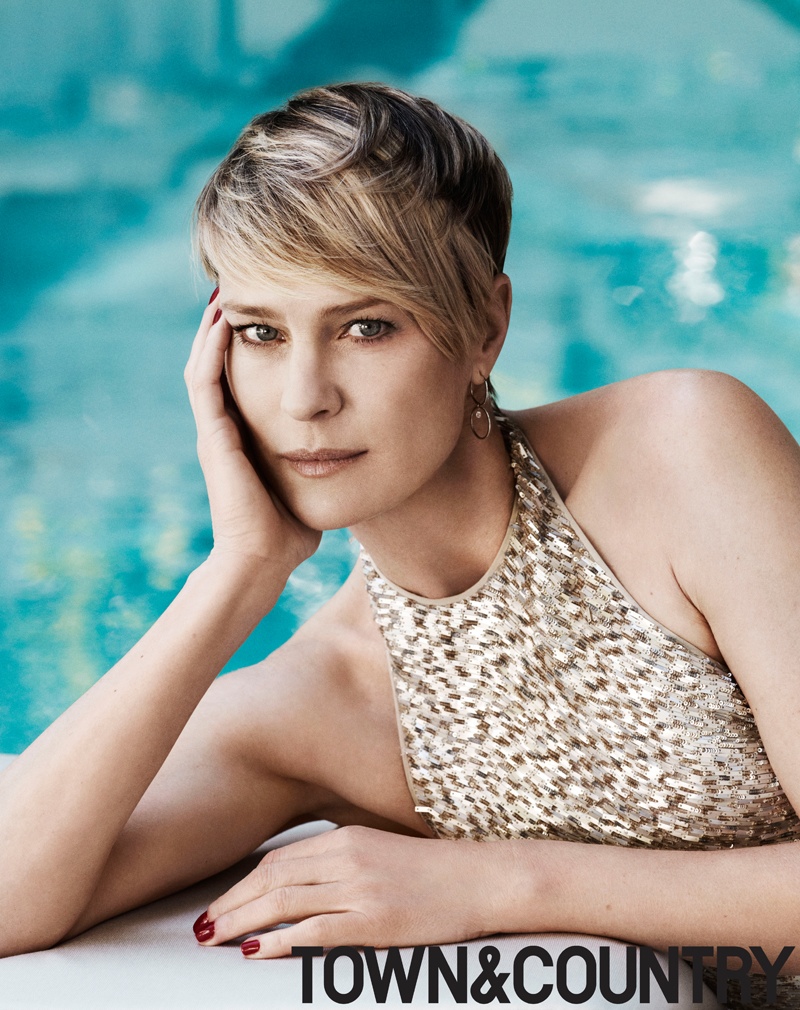 On the "wife and arm candy" roles she has been rejecting for 25 years:
"Hollywood is difficult to navigate if you have integrity, so I opted not to work if there wasn't enough to do in a role, which doesn't have to do with the role's size. If there's nothing for me to do as an actress, that's frustrating… I'd rather go work at a menial labor job, where I can actually get my hands dirty."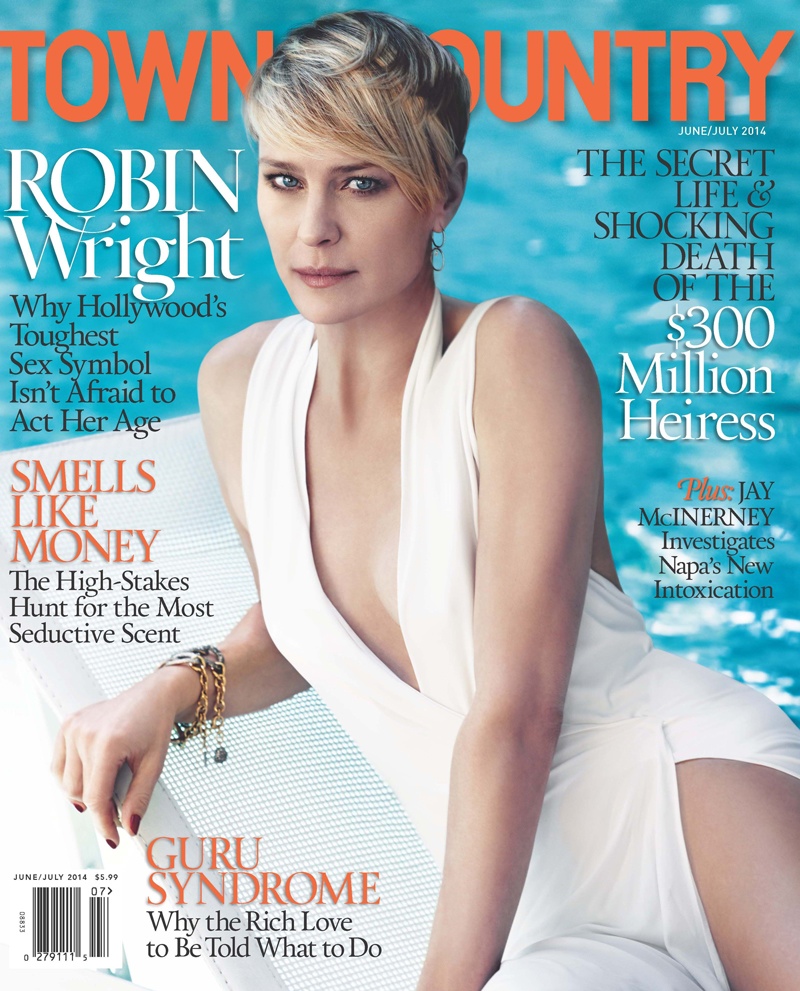 Images/Quotes courtesy of Town & Country
Enjoyed this update?