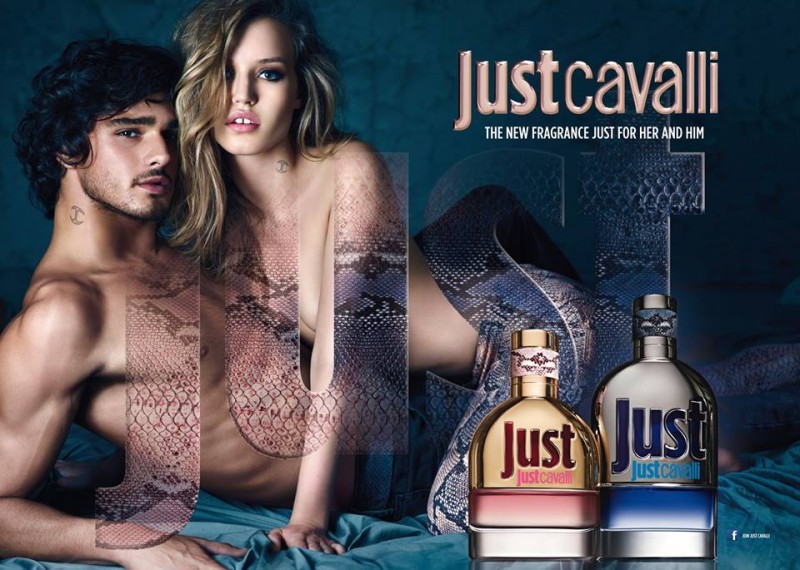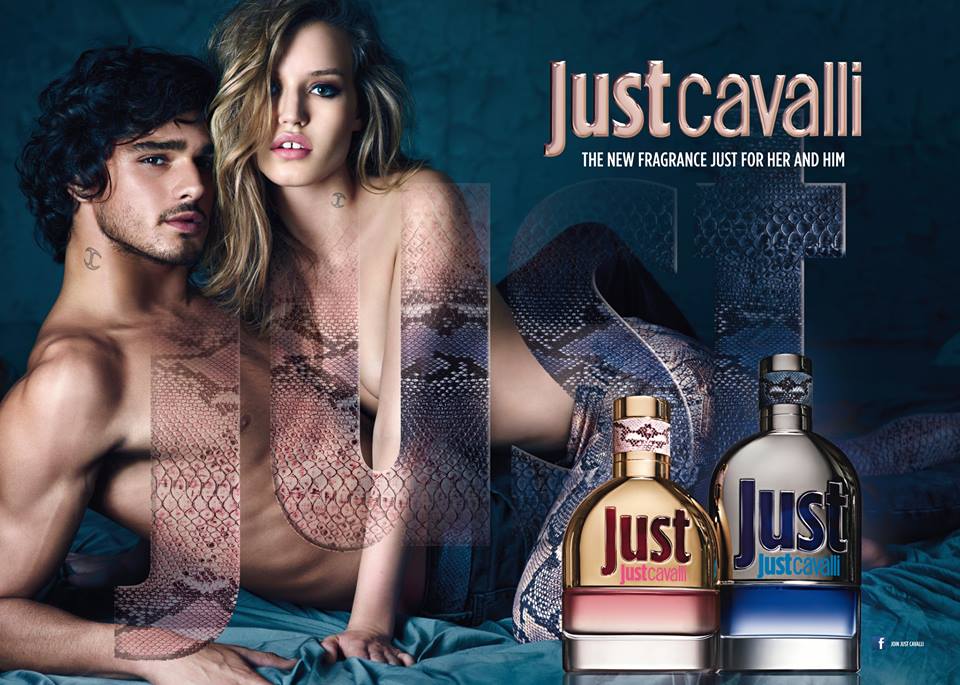 Roberto Cavalli's fragrance ads have always been known to be racy. However, this time the designer has created controversy due to his alleged use of a sacred Sufi Muslim symbol which is used to represent God or Allah in a Just Cavalli fragrance advertisement (pictured above), reports the NY Daily News. The ad shows model Georgia May Jagger posing topless with a symbol resembling an "H" on her neck and wrist next to male model Marlon Teixeira.
At one protest in Chicago, doctoral student and ethnic Iranian born in U.S. Nasim Bahadorani says, "To use something that means so much to us for corporate profit cheapens our sacred symbol." "It's disrespectful, offensive and degrading." There have been global protests as well as a dedicated Facebook page and a petition at Change.org to remove the logo.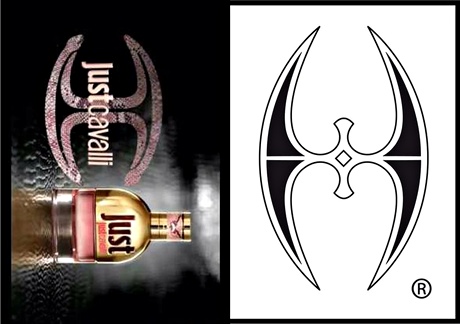 The Italian fashion house, which has used the logo in question since 2011, purports that the logo isn't similar to the religious emblem. Moreover, The Office for Harmonization and in the Internal Market (OHIM), which is the trademark and design authority for the European Union, denied an official request by the Sufis to abolish the logo.
The brand responded to the protests in a statement indicating, "Roberto Cavalli SpA is deeply saddened by the distress expressed by the Sufist School students, but hopes that the sentence emitted by a competent authority such as the OHIM, will convince the Sufist religion of the complete good faith and the groundlessness of their requests."
Enjoyed this update?