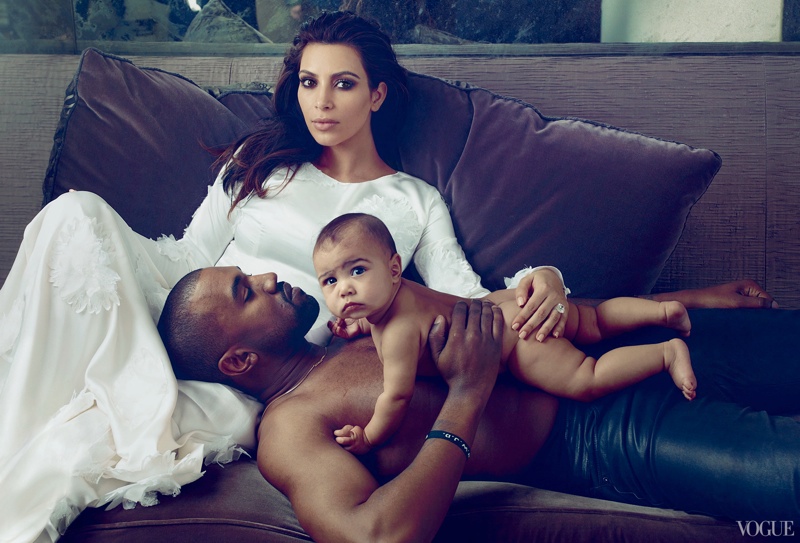 Since the cover reveal on Friday, the internet has been freaking out about Kimye's Vogue cover (see our roundup of ten polarized reactions). And now, the fashion magazine has released images from the main spread photographed by Annie Leibovitz on Vogue.com. Kim Kardashian and Kanye West are the picture of coupled bliss with their daughter North West in the story. In addition to the images, Anna Wintour's editor's letter was revealed by US Weekly explaining the controversial decision to put the rapper and reality television star on the American institution.
"Part of the pleasure of editing Vogue, one that lies in a long tradition of this magazine, is being able to feature those who define the culture at any given moment, who stir things up, whose presence in the world shapes the way it looks and influences the way we see it," Wintour writes. "I think we can all agree on the fact that that role is currently being played by Kim and Kanye to a T."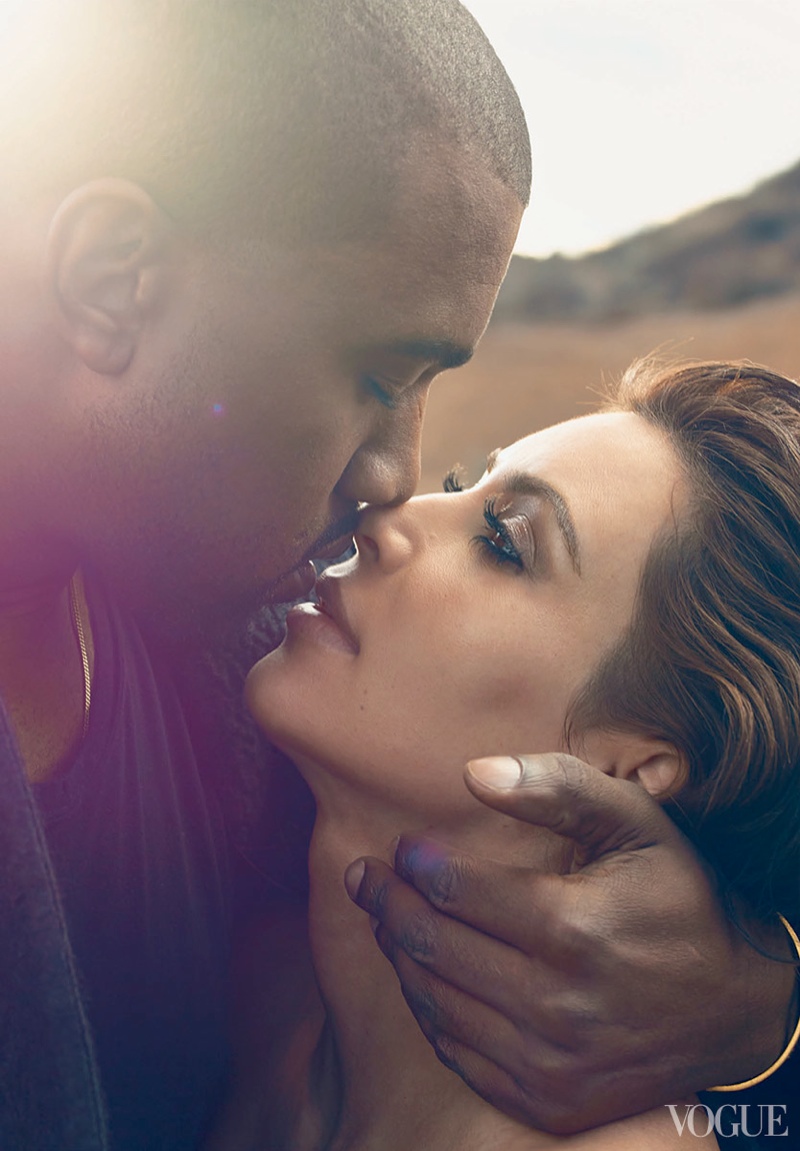 Wintour also refutes the rumors that Kanye west begged for a Vogue cover. "As for the cover, my opinion is that it is both charming and touching, and it was, I should add, entirely our idea to do it; you may have read that Kanye begged me to put his fiancee on Vogue's cover. He did nothing of the sort," she explains. "The gossip might make better reading, but the simple fact of the matter is that it isn't true."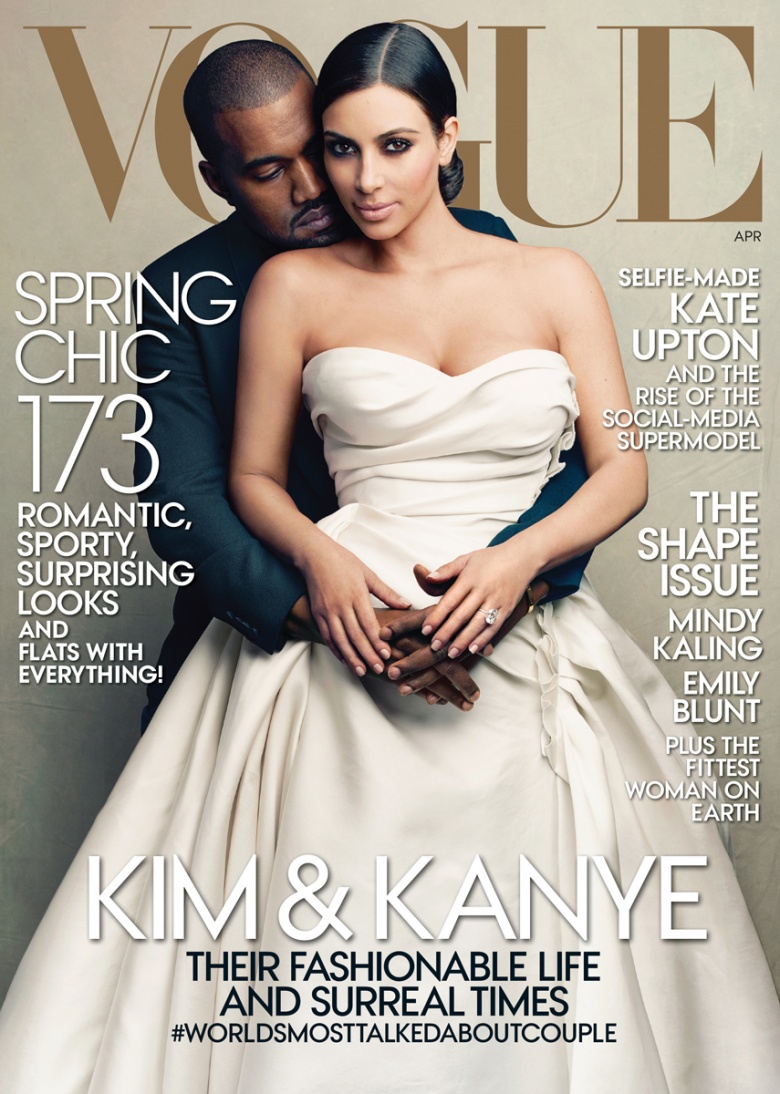 Enjoyed this update?