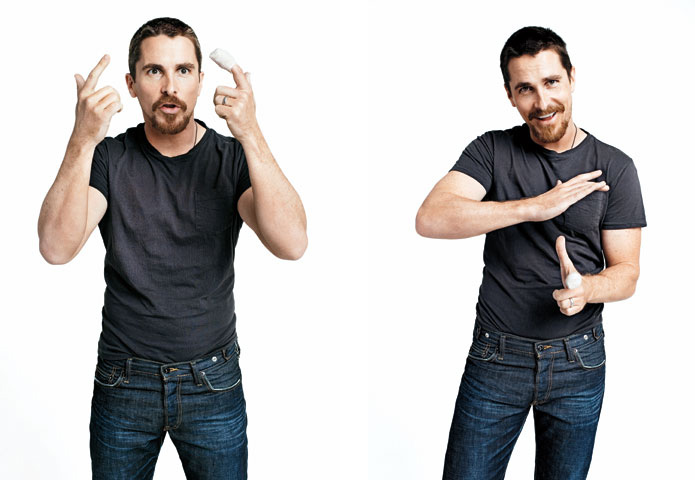 In the latest GQ, actor Christian Bale exhibits a few different facets of his personality for Terry Richardson's camera.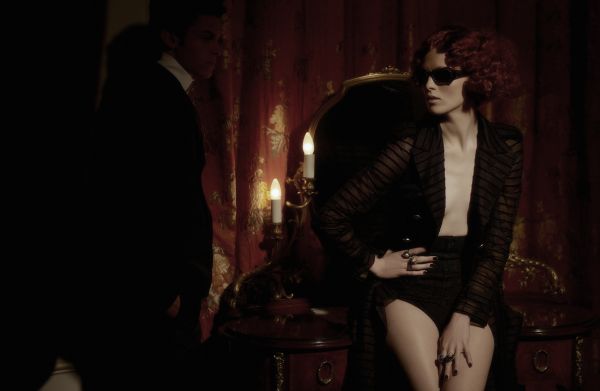 Less than a week after the runway show took place, images of the 2010 Chanel Resort campaign have surfaced. Karl Lagerfeld captured Karen Elson and Baptiste Giabiconi in a series of romantic photographs.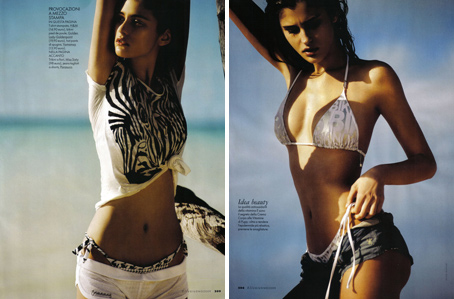 Elle Italia's latest issue features an ultra sexy spread entitled, "Temptation Island". David Burton shot model Katarina Ivanovska as she spent a day at the beach. What I find most interesting about this ed is…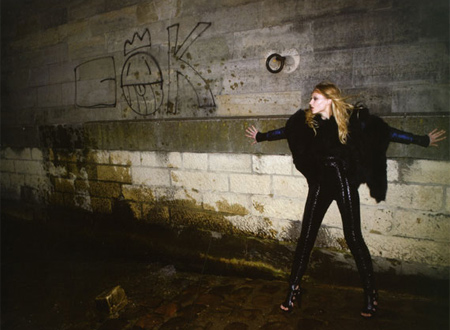 10 magazine publicizes their love for fur in "F For Furry" with Valeria Dmitrienko. Photographer Marcelo Krasilcic takes it to the streets of Paris to show off chic looks from Gareth Pugh and Roberto Cavalli.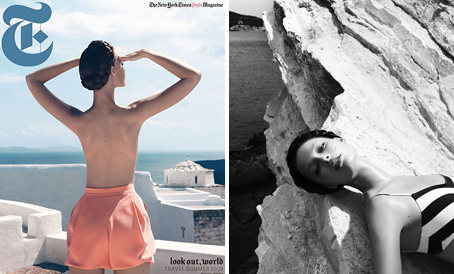 Shot on the Greek Island of Patmos, Camilla Akrans captures Tiiu Kuik in fabulous swimwear for the New York Times Style magazine.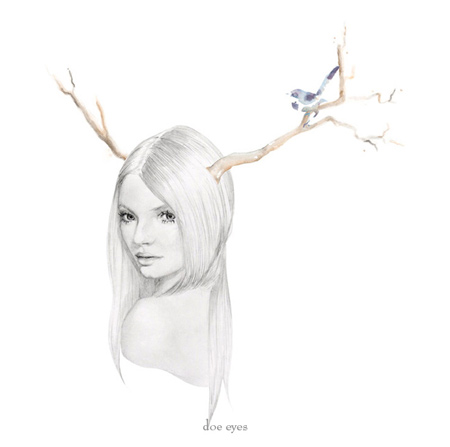 Kelly Smith is an Australian illustrator whose work has been featured in Yen, Vogue Australia and Vice. Refined and fanciful, her illustrations incorporate watercolors among other forms of media to yield an exquisite product. You…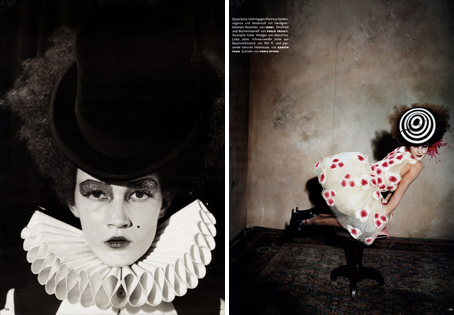 British fashion photographer, Koto Bolofo, has yet to disappoint me. His magical style combines a old-time glamour with a modern twist, as seen in "Ready for the Stage" from May's Vogue Germany.