NSFW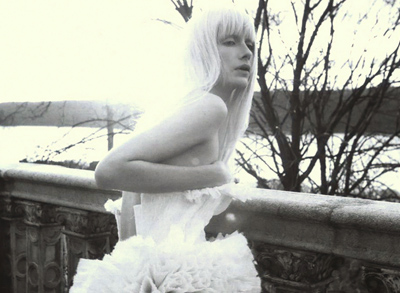 With a title like "Lust-Spiele" I was expecting to see a sin-filled series from Dusan Reljin. However, I was pleasantly surprised to discover elegant settings and garments showcased instead. Once again, Reljin impresses me with…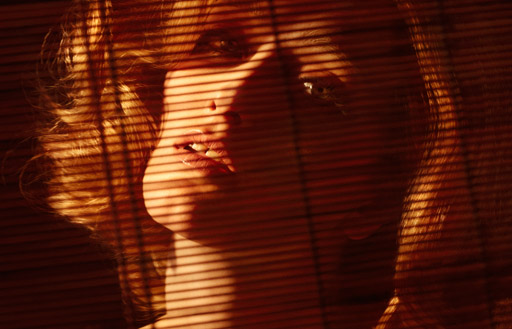 Iekeliene Stange shows off her blonde do (and nude body) in a stunning beauty ed from Italian Velvet. I really like the idea of the blinds between Iekeliene and the viewer. It forces us to…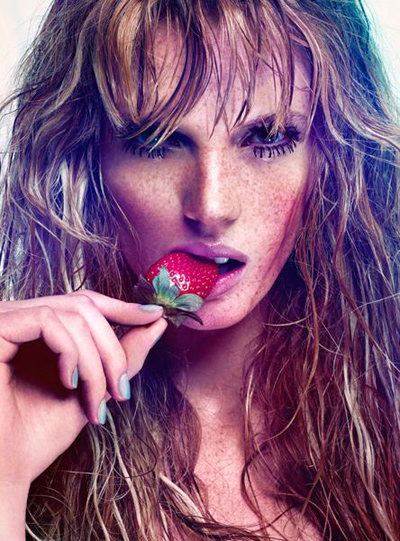 For a fashion model, Anne Vyalitsyna has some of the most commercial looks in the business. She has been featured in Sports Illustrated and the Victoria's Secret runway show. Yet at the same time, she…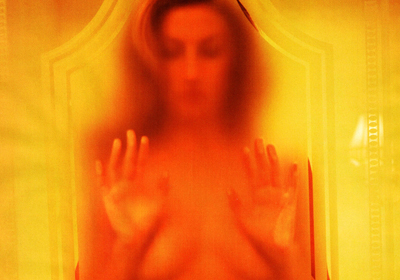 The cover and review of Gisele in Vanity Fair was already posted earlier. Now, you can view the full story that is entitled, "…And God Created Gisele".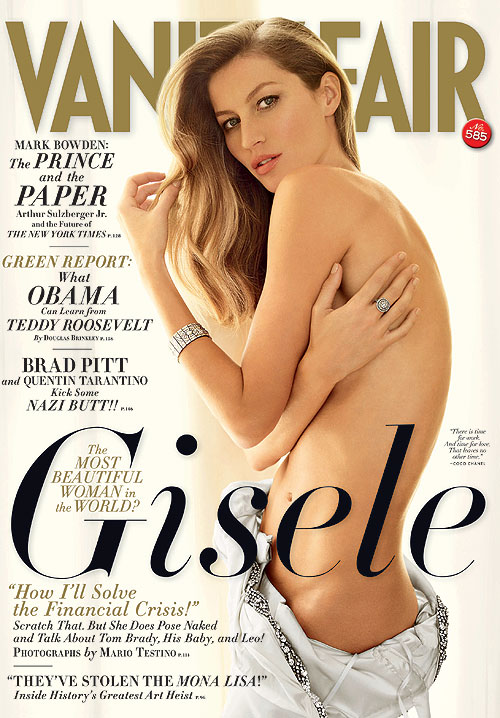 28-year-old model, Gisele Bündchen, seems to be everywhere lately. From the pages of Numéro to Harper's Bazaar, she captures the attention of fashion lovers everywhere. Her recent Vanity Fair cover totes: Gisele, the most beautiful…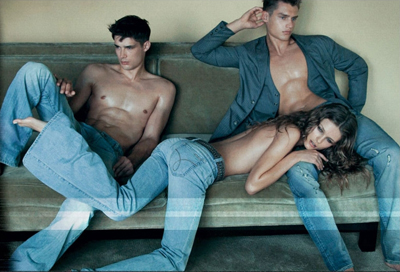 The CK Jeans campaign started a stir at the beginning of the season with it's risqué commercial. I guess the old adage still remains: sex (and controversy) sells.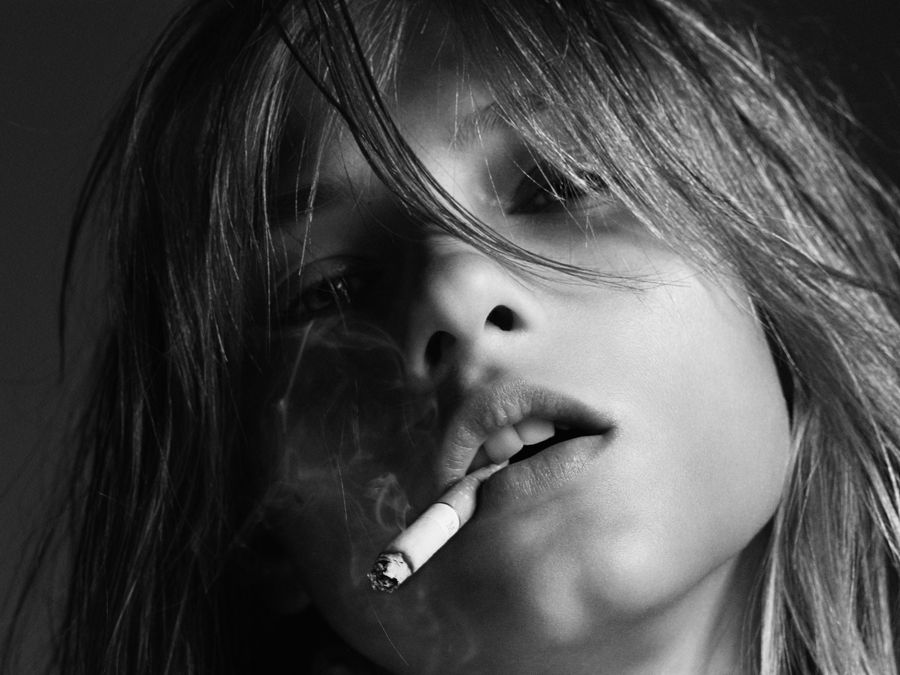 Hedi Slimane's portraits always have a way of stripping down his subjects to the very core. Anna Selezneva has a vulnerability in this shoot that few models are able to possess.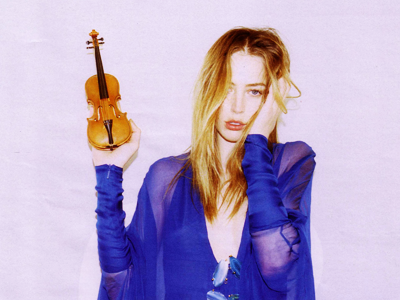 Set inside Juergen Teller's home, Raquel Zimmermann poses with some unusual household items in order to produce an intimate shoot between the two.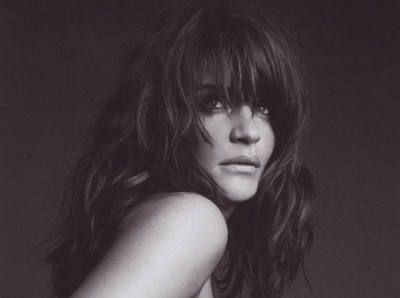 Helena Christensen poses in black and white for the fashion and art driven magazine, Muse.