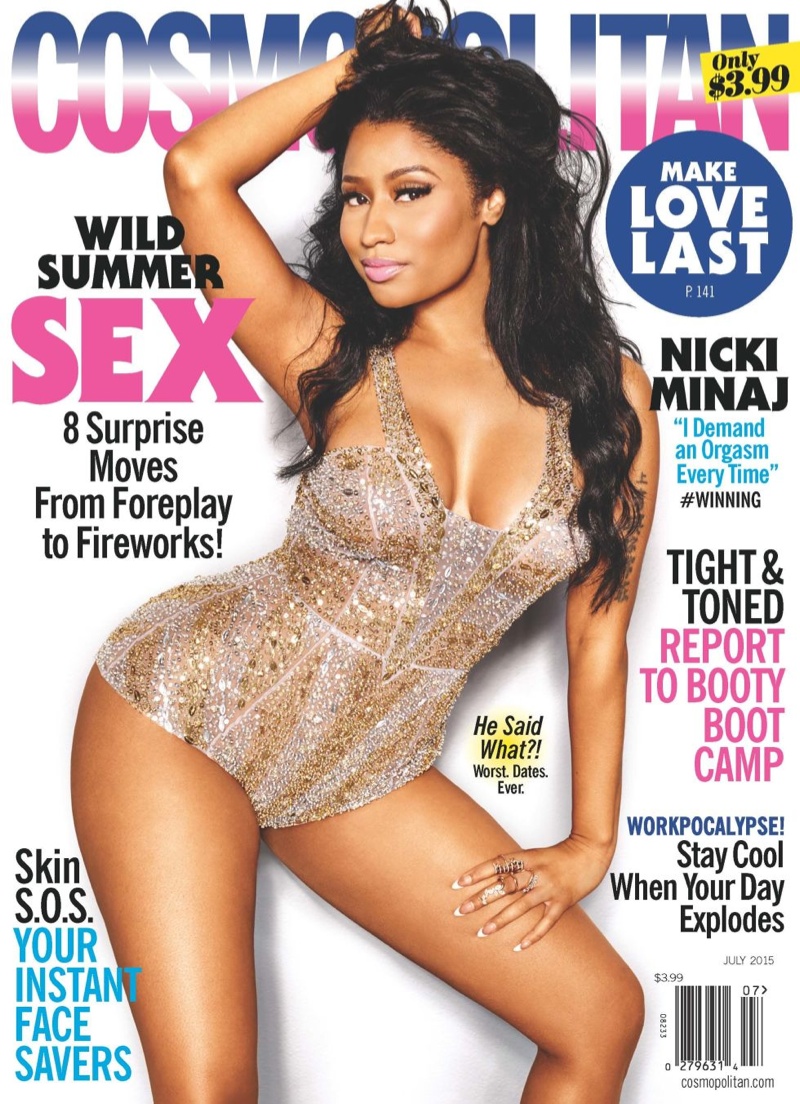 Rapper and 'Feeling Myself' music video star, Nicki Minaj, is the July 2015 cover star of Cosmopolitan, flaunting her curves in a glittering bodysuit. Photographed by Matthias Vriens-McGrath for the photo shoot, Nicki gets patriotic in one image standing next to an American flag and wears a happy face swimsuit in another.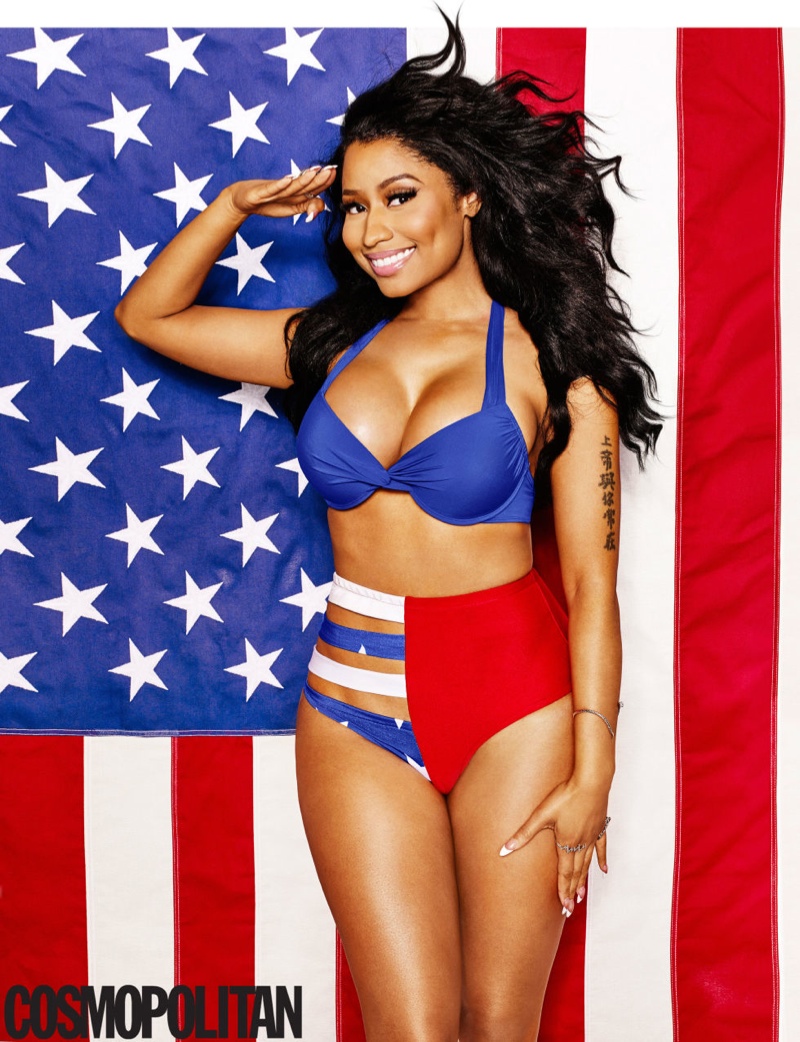 Nicki on where she sees herself in ten years:
"Ten years from now, I will have two children, unless my husband wants three. I will be into my fitness a lot more, I will stop yo-yo dieting, and I'll be a housewife with careers that I can run from home. I want to be able to cook for my children, bake cookies for them, and watch them grow up. I just want to be Mommy. Take them to school, go to the parent-teacher conference, help them with their homework, and put their work on the refrigerator."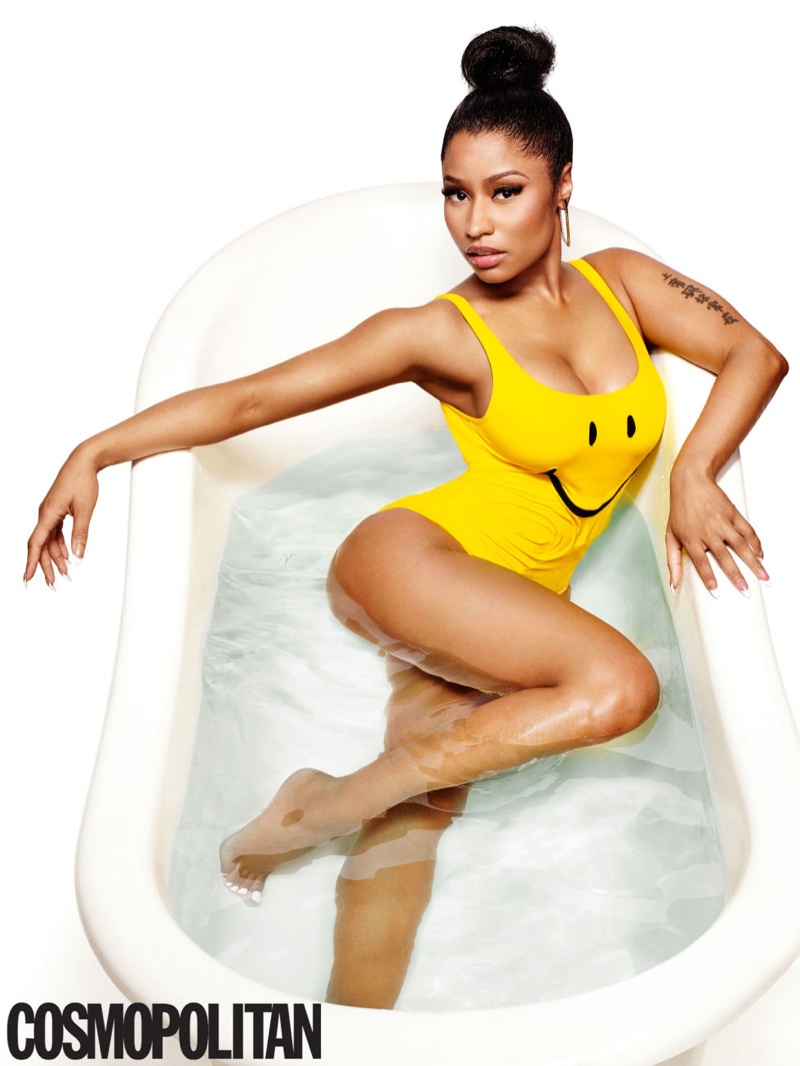 Images courtesy of Cosmopolitan/Matthias Vriens-McGrath
Enjoyed this update?