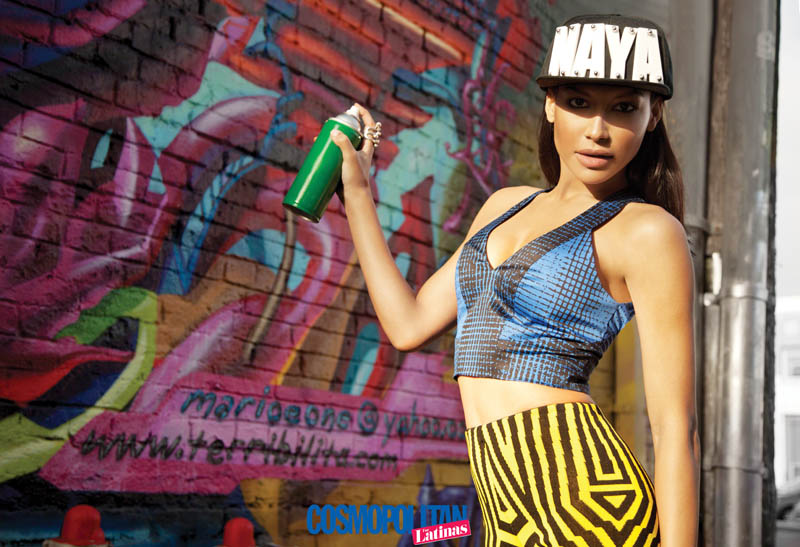 "Glee" star Naya Rivera graces the spring 2014 issue of Cosmopolitan for Latinas which hits newsstands on February 4th. The Latin beauty wears spring looks featuring colorful prints and sexy crop top cuts. To the magazine, she opens up about her fiancé Big Sean, her family struggles as a teenager and her domestic side. See a preview of the shoot below. Also, check out Cosmopolitan's February cover story with Ashley Benson.
On her fiancée, rapper Sean Michael Anderson, aka "Big Sean:"
"I think he's going to be an amazing husband, and he'll make a great father someday. He's so kind to people, but he also wears the pants in our relationship, which I love. We Latinas are very independent and strong, so it's even sweeter that I've found somebody who can let me out of that role for a minute."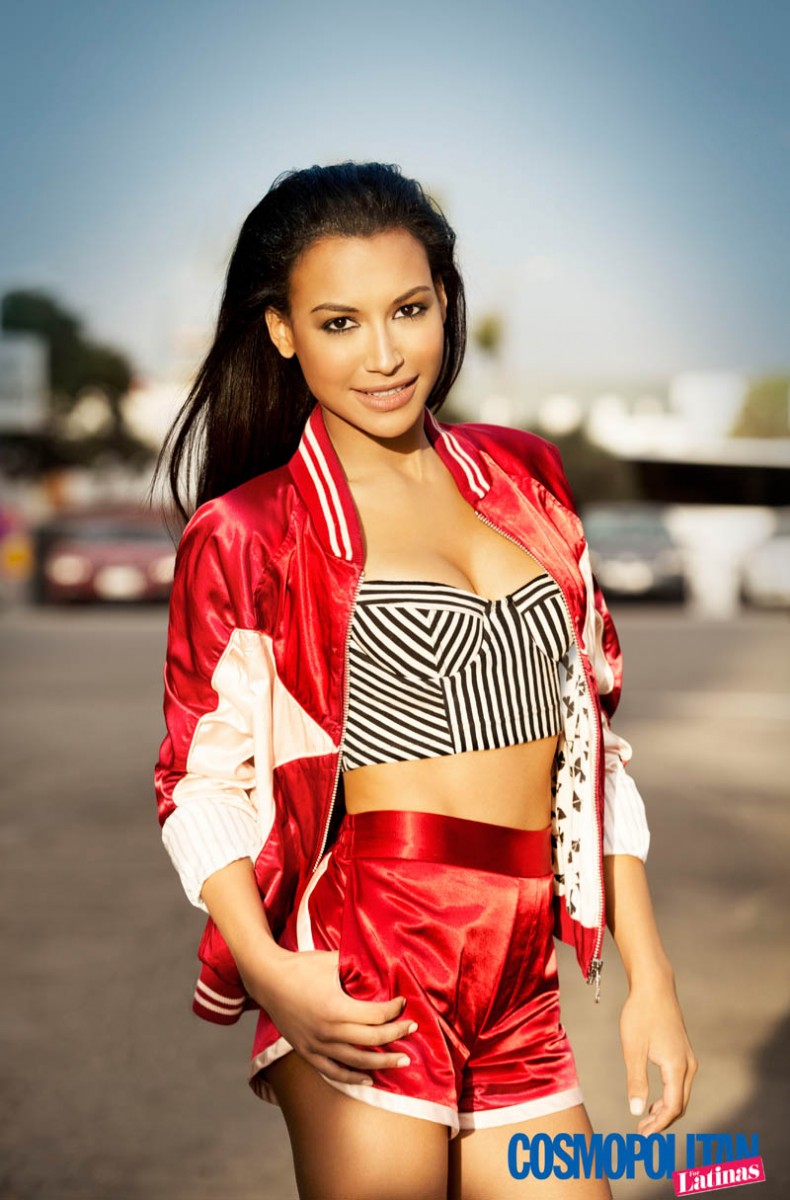 On indulging her domestic side:
"Latinas are really great nurturers who are great to our men; we love hard and we love to cook. The other morning I woke up and was like, 'I need china – this table needs to be set all the time!' Focusing on those things is where I'm at right now."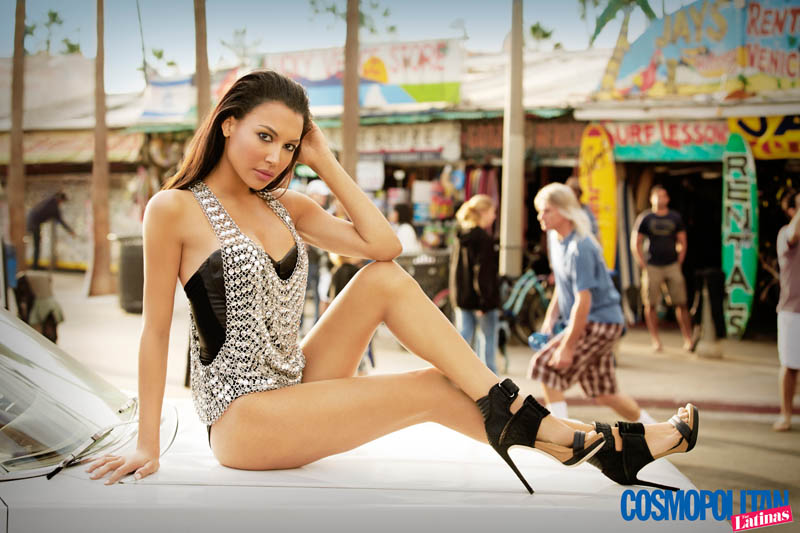 On getting ahead as a teenager when her family fell on tough times:
"I was very resourceful when it came to getting a job. I was the ultimate liar on a resume. At the tender age of 19, I said I had a bachelor's degree; they never checked! Even when I didn't have much, I always acted as if I had everything I wanted. Latin women are go-getters by nature. We have a certain charm and finesse that gets us what we want."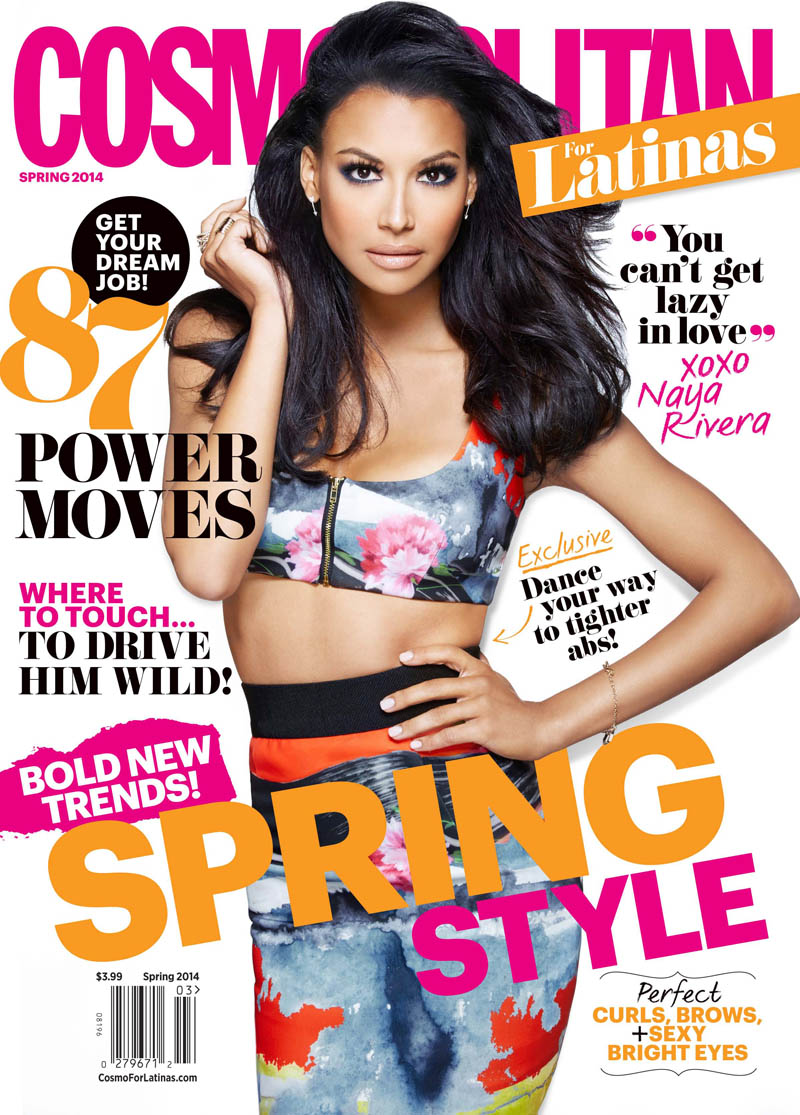 On understanding Spanish better than she speaks it:
"It sucks because I have no one to [speak Spanish] to, but it's something I need to learn when I have kids. They need to be fluent."
Images courtesy of Cosmopolitan/Marc Baptiste
Enjoyed this update?