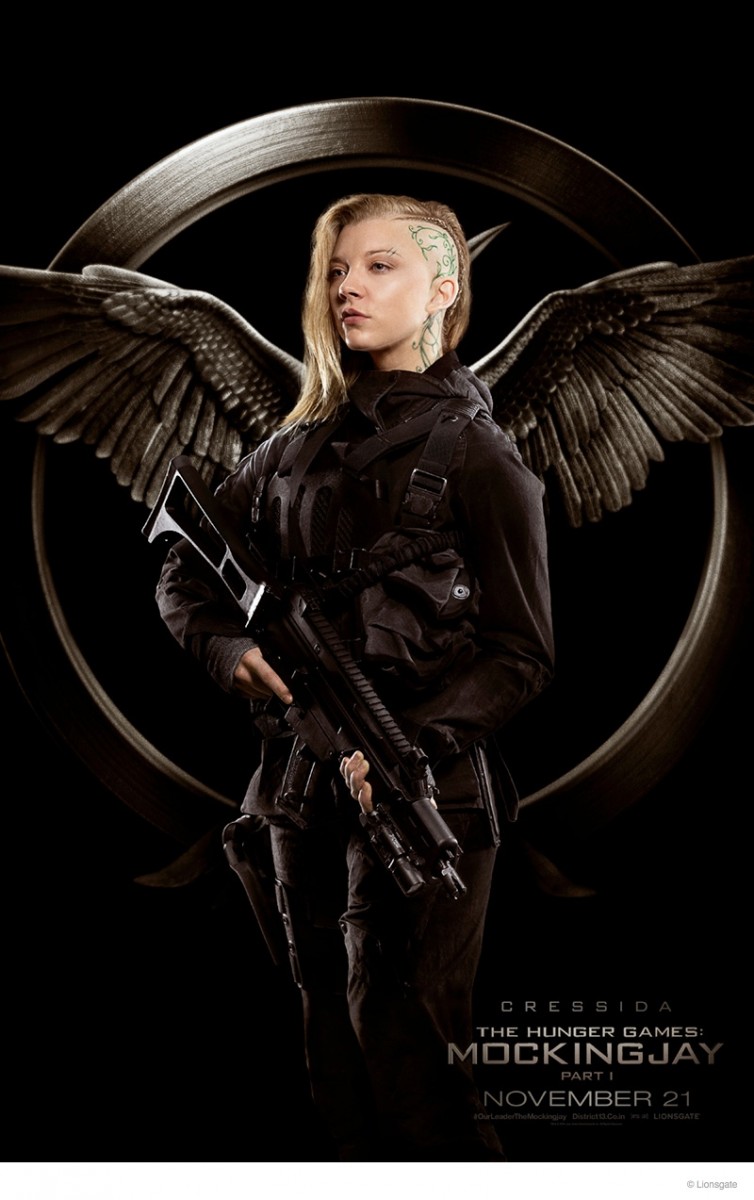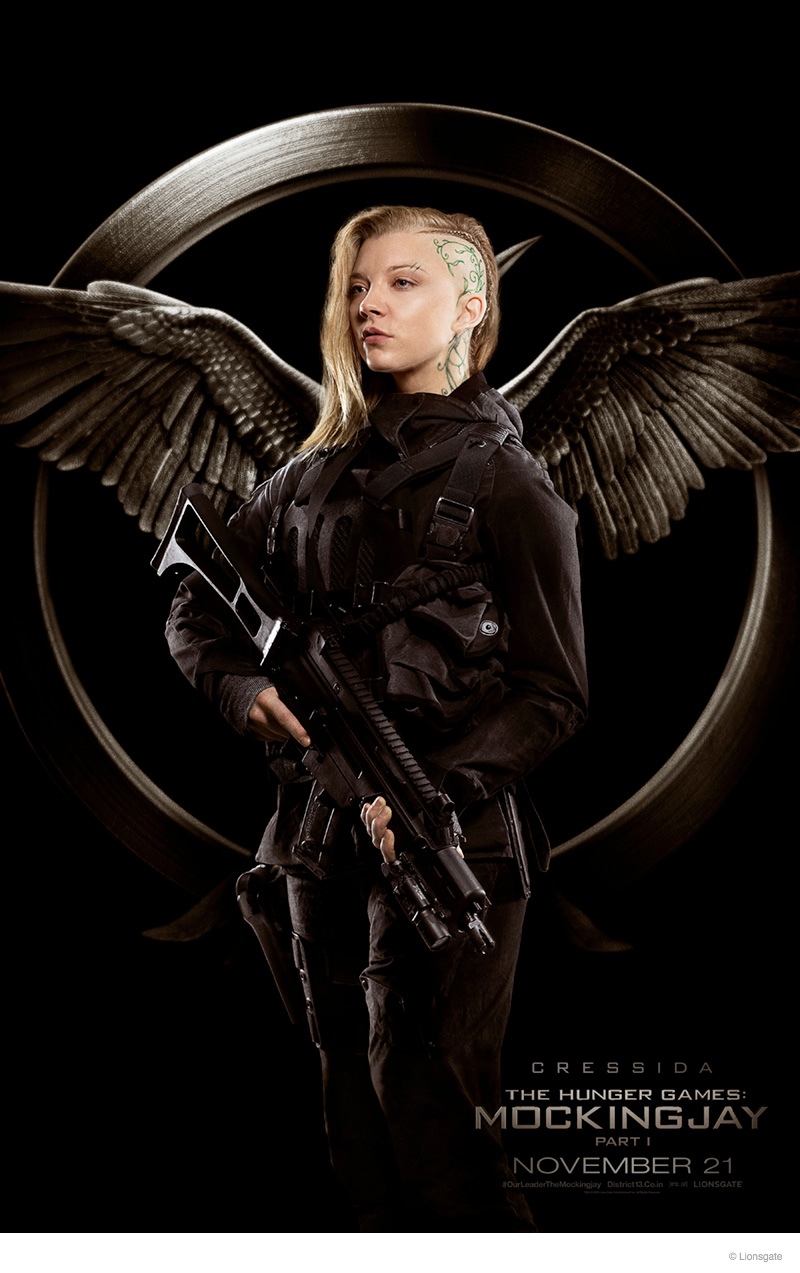 Due out on November 21st, "The Hunger Games: Mockingjay Part 1" has released a new rebel warrior poster starring Natalie Dormer as Cressida. Playing a fearless rebel of District 13, Natalie poses with a side of her head shaved while the mockingjay symbol is seen in the background. She looks ready for battle with an all black ensemble featuring combative gear and a weapon in her hand.
See Julianne Moore's poster for the film as President Coin.
Enjoyed this update?