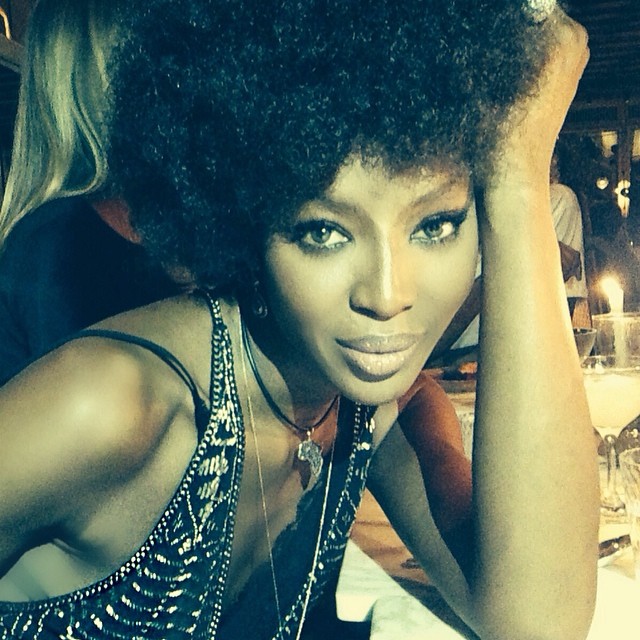 Naomi to Design–At Sunday's British Vogue Festival held in London, supermodel Naomi Campbell revealed that she is working on a clothing line. Naomi announced the news after being asked by a fan if one was in the works. The Cut shares some quotes from the British model about the decision. "I always had this feeling of, 'I love working with designers — I don't want to be their competition, and maybe if I do my own line they won't work with me any more'," she shared. "Now I've grown up a bit more, I will be [launching a line], yes … I will design not just for women of color, but for all. I see there's lots of things that are not there that I feel that I'd like to have, and so I'd like to share it with everybody. So yes, I will, and hopefully one of the things will be out by 2015."
Naomi, who recently gave a great reaction about the recent Kimye Vogue cover, also revealed she is working on a book of nude images with renowned photographer Paolo Roversi. "I thought they were never going to be seen," she revealed. "They're nude pictures of me from 15 years ago. I said, Not coming out, not coming out! And then I finally decided they can come out. But they're tasteful." We'll definitely be on the look out for the book and clothing line.
Enjoyed this update?