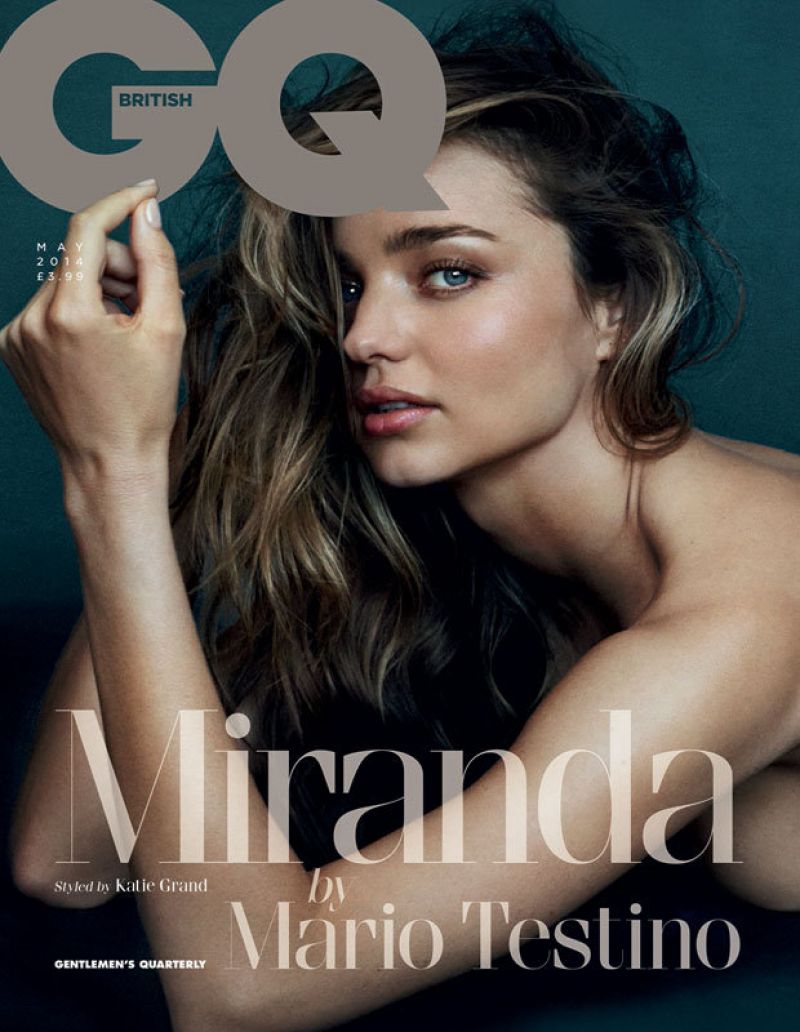 Miranda Talks Sex with GQ–Top model Miranda Kerr strips down and almost bares all for the May cover of GQ UK. Photographed by Mario Testino (who recently shot her for his "Towel Series"), the Australian model gives a sultry gaze in the image. Inside the magazine, Miranda opens up about her dating life, breakup with Orlando Bloom and sex. Check out some quotes from below, and you can see more (NSFW) images of Miranda on GQ-Magazine.co.uk.
On being more confident about sex:
"The older I get, the more confident I am about asking for things I enjoy," she says. "One thing I've noticed is now that I'm having less sex my body isn't as toned. The more sex I have, the more defined my arms and stomach get. Orlando and I always had great chemistry. One-night stands aren't my thing. I made Orlando wait for six months until I even kissed him… I always ask for a critique on my performance. I always want to better myself in every way."
On dating again:
"I'm dating. I'm loving it," she tells GQ. "Two happy parents are better than two unhappy parents. This is my time to explore and have some fun. I'm not looking to fall in love again quickly… I still get chatted up a lot. I've had some crazy, ridiculous proposals – stuff that you wouldn't even see in the movies. No blind dates, however, and I never google a man's name before I meet him."
Enjoyed this update?