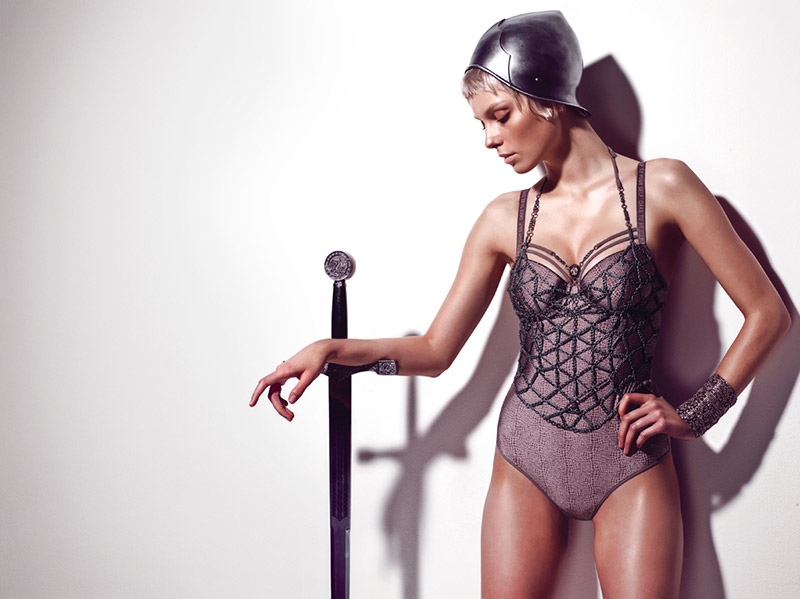 Armored Lingerie–Dutch lingerer Marlies Dekkers finds inspiration in an unusual source for her fall-winter 2014 couture collection—Joan of Arc. The new collection is inspired by "a young and strong woman following her heart and achieving remarkable goals in her life" reads the official release. This range consists of two styles: The Heroic Journey which is decorated with a metal chain-web cover and The Victory—a gold and leather design. Each style comes in a bra and panty set and corset/bodysuit design. Of course, this is not the first time Dekkers has taken on historical motifs for inspiration–last year The Mauritshuis Museum–featuring great Dutch paintings served as an influence.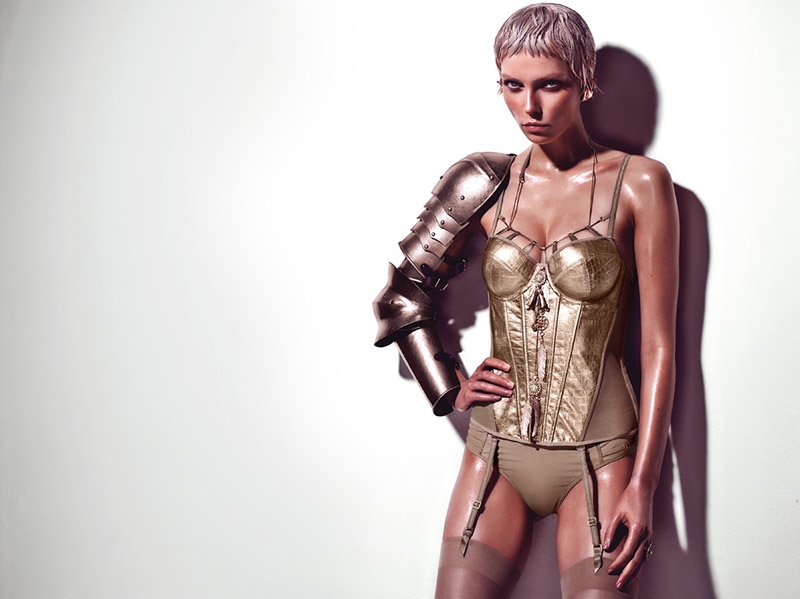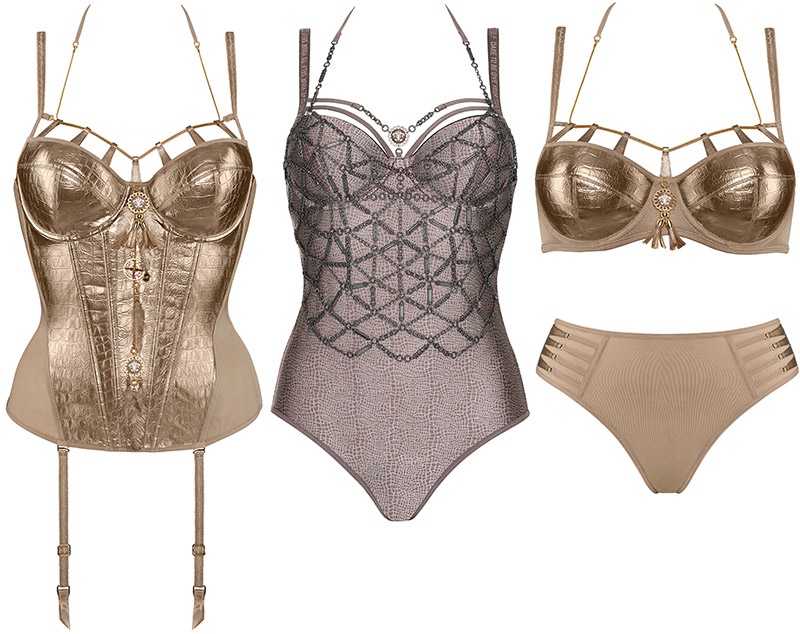 Images Marlies Dekkers
Enjoyed this update?