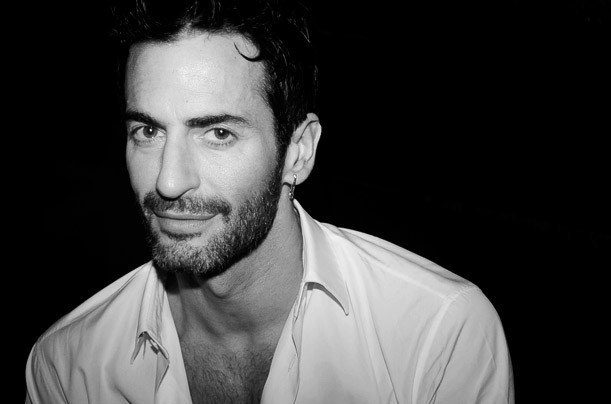 Last week, designer Marc Jacobs did a talk curated by The Architecture Foundation at the Tate Modern. Talking with architect Peter Marino, the former Louis Vuitton creative director was quite candid about his departure and what he sees for his future. We picked out some choice quotes below, but you can read more on DazedDigital.com.
On his successor at Louis Vuitton, Nicolas Ghesquière:
"I've always admired Nicolas. You know, I'm curious to see what he'll do you. I mean we have such different aesthetics…But I think things need change, they just don't stay the same. I'm just really glad that somebody who I really respect and admire and I think is a great talent is there. I'm just curious to see what he does."
On his fears over life after Louis Vuitton:
"Actually, I'm a little scared. I mean it wouldn't be me if I sat here and pretended to be super confident about everything. There's a kind of healthy fear that I have – it's how I operate. On a good day I believe it's going to be amazing and on a bad day I think I need that other place to hide. But anyway, today I'm in a good place. I think it's going to be great."
On the early days of his career:
"I was always trying to please other people – I thought that was my job. I thought that was done by making the person who hired you happy, by listening to what they had to say and doing what they told you to do. I found that that didn't really make me very happy, it just made me busy!"
Enjoyed this update?