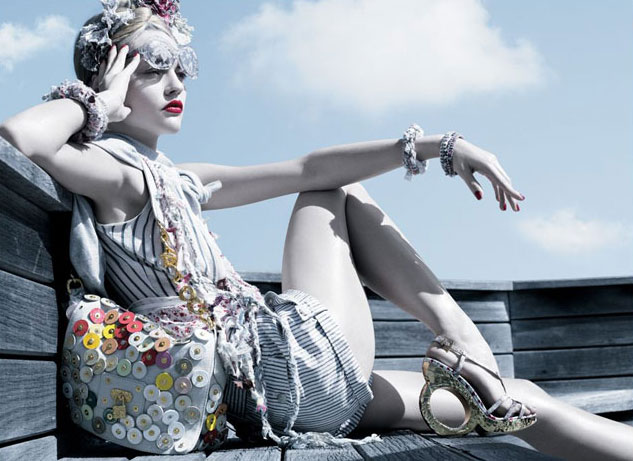 Sasha Pivovarova photographed by Michael Thompson and styled by Karl Templer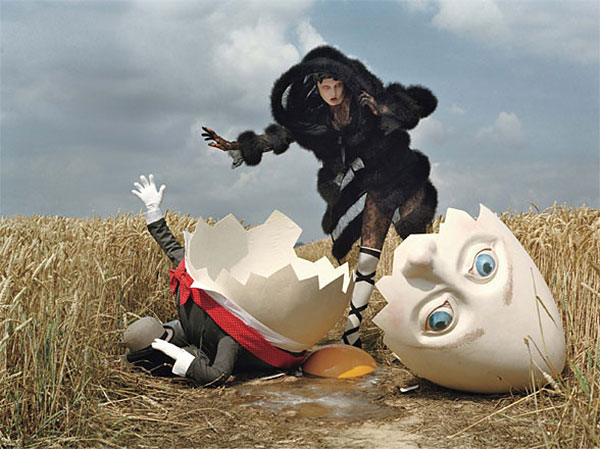 Karlie Kloss and Tim Walker take on children's fairy tales for the October edition of W Magazine. View the full story here.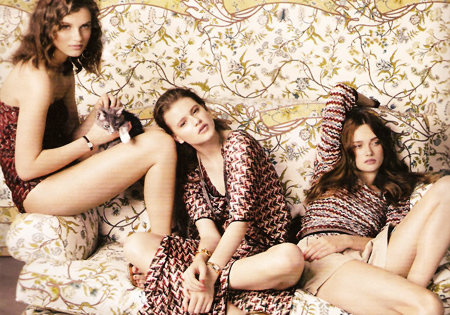 W's "L'apres Midi" brings to mind lazy summer days as models Bara Holotova, Giedre Dukauskaite and Karmen Pedaru lounge around on sofas, petting cats.