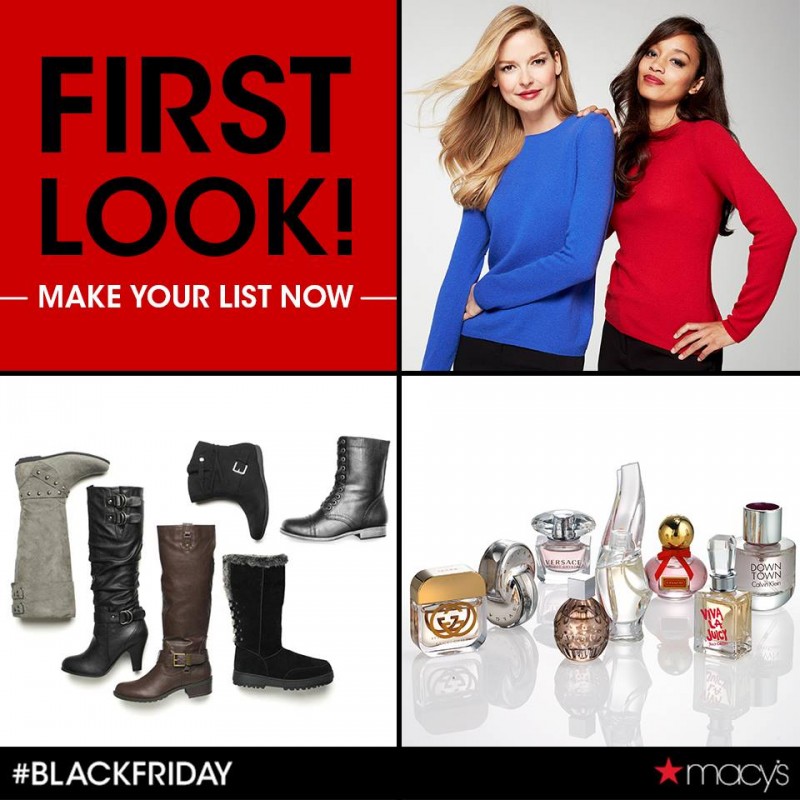 Macy's Black Friday Deals – For 2013, Macy's will be open for the first time on Thanksgiving Day at 8 PM for most stores. However, we all know that we don't even need to leave the house now to get amazing Black Friday deals. Just go online to see great sales. Here's what you can expect for online discounts:
Boots starting at $19.99
Extra 20% Off Select Outerwear
20-50% Off for all Departments
Up to 70% Off on Bed and Bath
In stores you can look forward to:
(Most) Stores Open at 8 PM Thanksgiving Day and Close at 10 PM on Black Friday
Special Discounts available until 1 PM on Black Friday
Two Rounds of Morning Discounts ranging from 5 AM to 1 PM
Enjoyed this update?