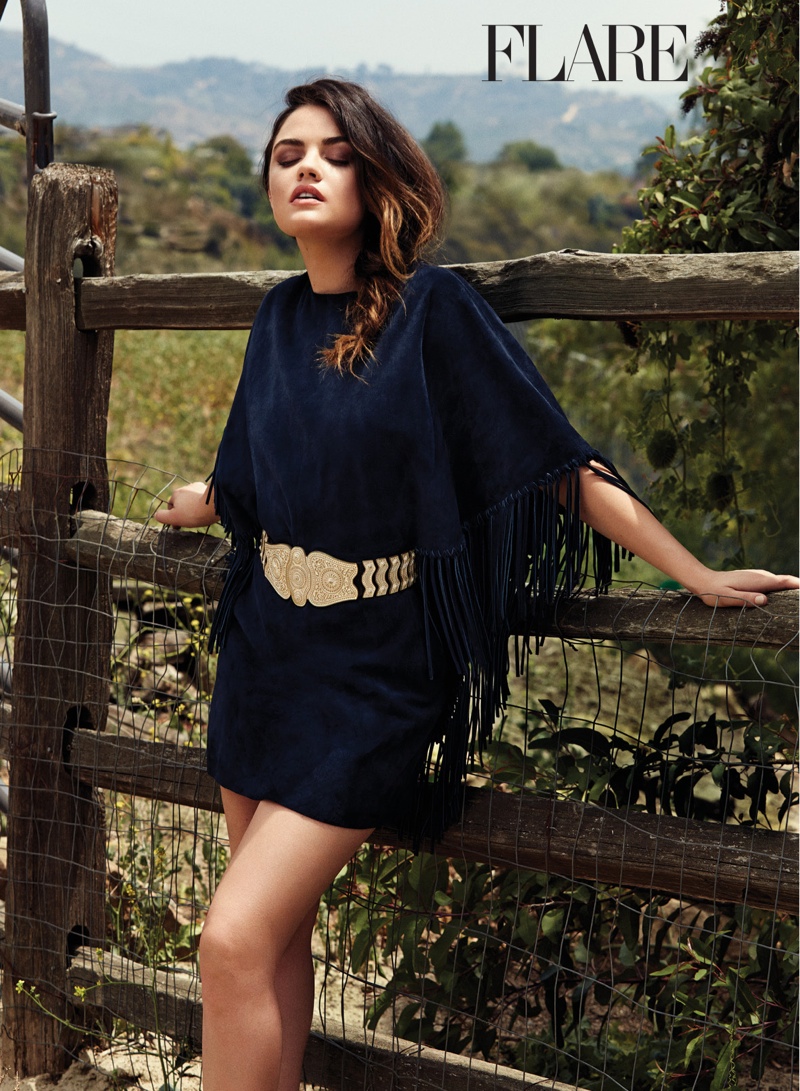 Lucy on FLARE–"Pretty Little Liars" star Lucy Hale covers the July issue of FLARE Magazine, looking country chic in a Michael Kors blouse and Dolce & Gabbana skirt photographed by Jason Kim. Inside the issue, Lucy poses on set in girly looks styled by Fiona Green. It's certainly a change from the recent sexy GQ spread she appeared in with her co-stars. The actress has recently made the transition into the world of singing country western. Lucy opened up about the stereotypes associated with country, "People automatically thought, 'She's doing country, she's going to be wearing gingham and cowboy boots and cowboy hats.' That's not my style. As the country sound has evolved, so has the fashion."
ON CALLING OUT EX-BOYFRIENDS, TAYLOR SWIFT-STYLE:
"I don't really keep in touch with many of my ex-boyfriends. But there are some digs in the album for sure.Taylor's untouchable. She made country quote-unquote 'cool.' And she made it OK to talk about your problems. And be vulnerable. And talk shit about your ex-boyfriend. That's so fun! Everyone wants to do that."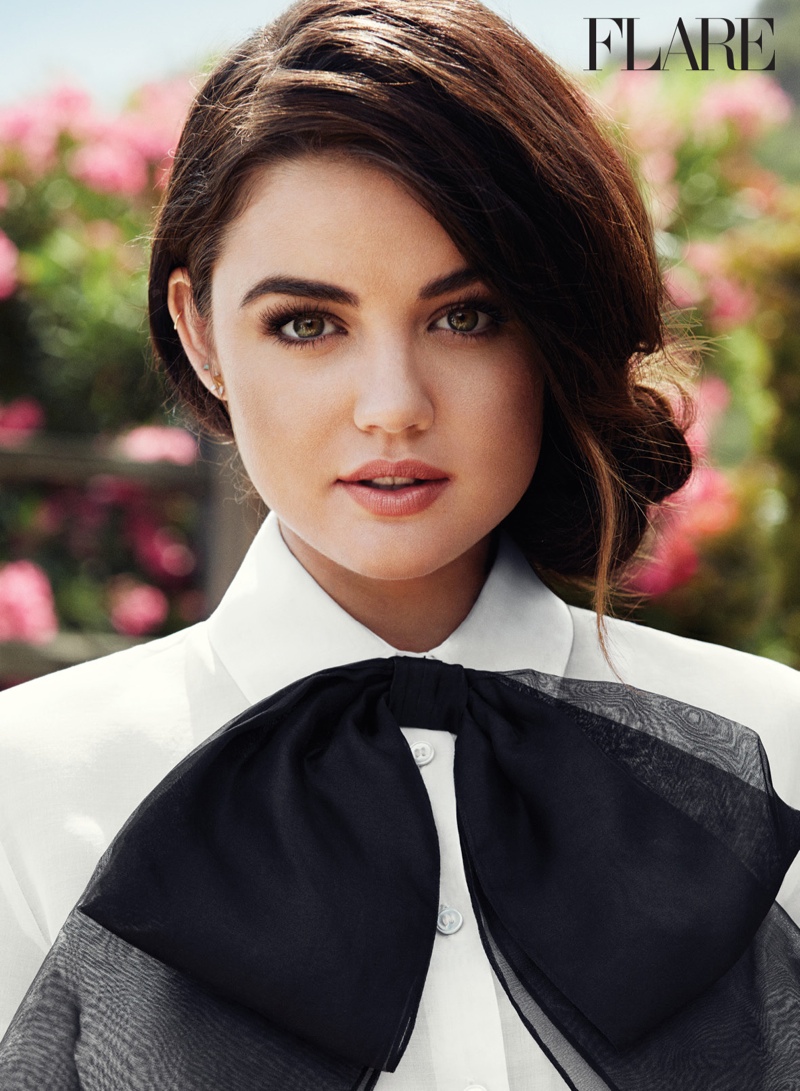 ON THE PERILS OF HOLLYWOOD:
"All the bad things you hear are definitely true. This town will chew you up and spit you out. The mindset of an actor is always thinking five steps ahead. It can change at the drop of a dime."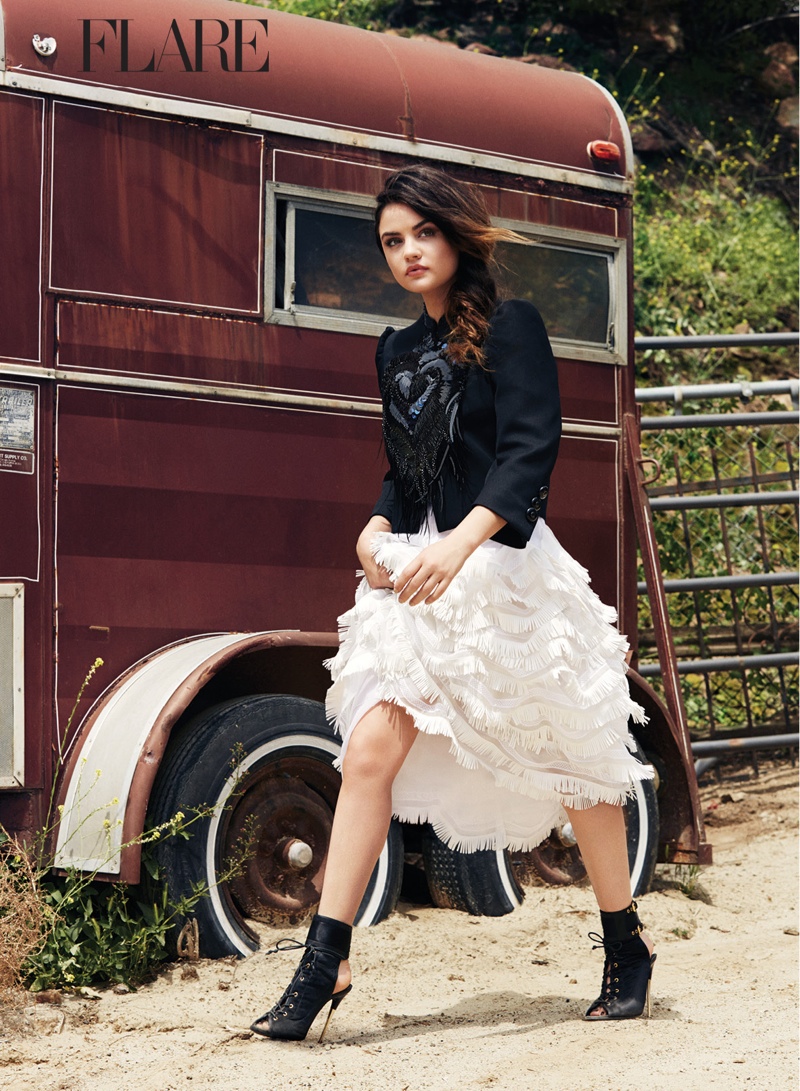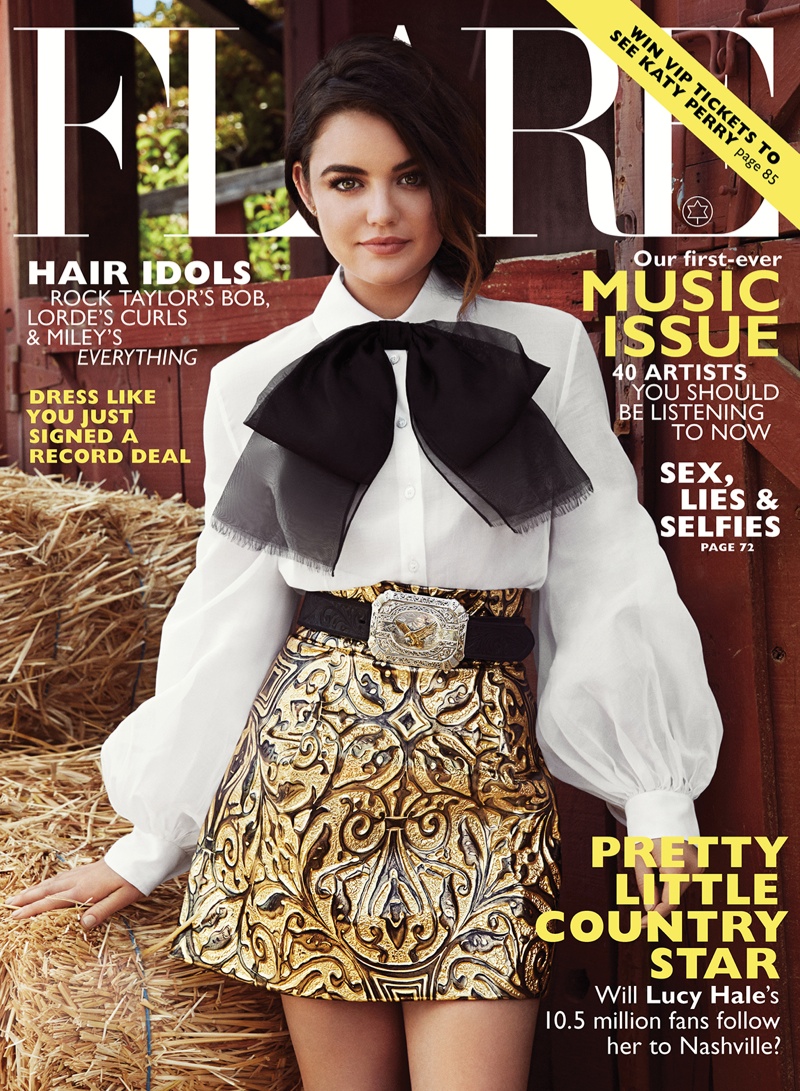 Images/Quotes courtesy of FLARE
Enjoyed this update?