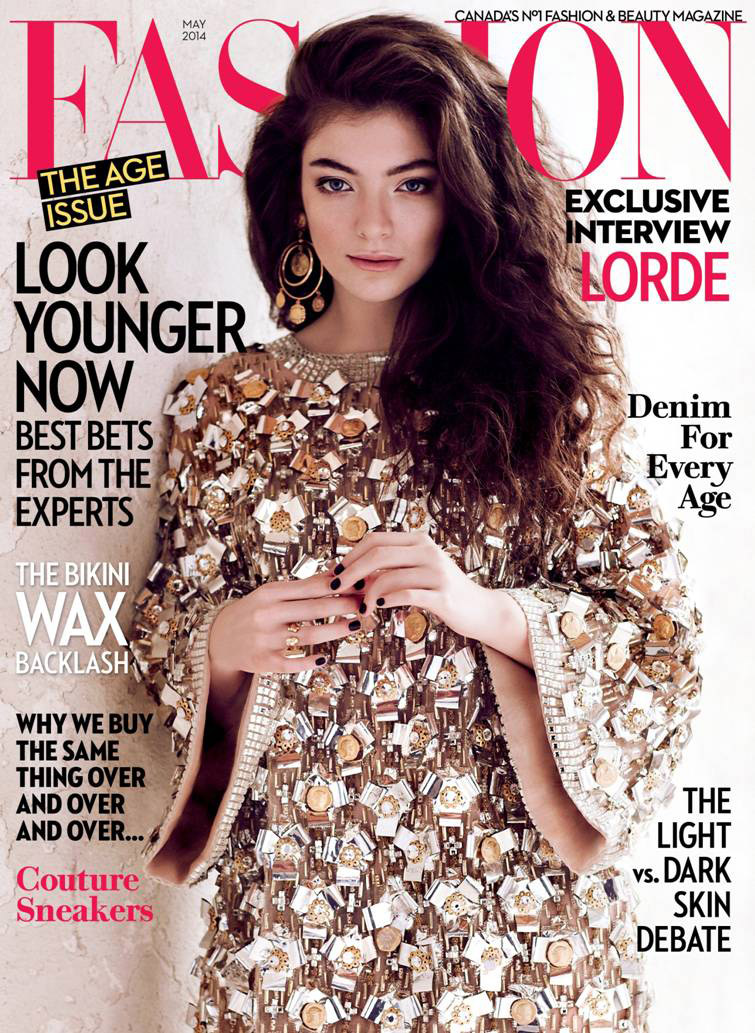 Lorde on Fashion–New Zealand born, 17-year-old singer slash songwriter Lorde shines in a gold look from Dolce & Gabbana's spring collection on FASHION's May cover. Set to launch her own MAC Cosmetics collaboration later this year, the pop star poses for Chris Nicholls in the feature styled by Zeina Esmail. Lorde opens up to the Canadian magazine about teenagers today, her strong sense of self and facing industry pressure.
On her strong sense of self:
"I know who I am," she notes when she looks at a cherry-red biker jacket by Saint Laurent, "and I'm not this."
On kids today:
"I think young people have changed the way we view pop culture…we now have this discerning power. We all have Tumblers, we curate imagery every day. We can sniff out bullshit faster."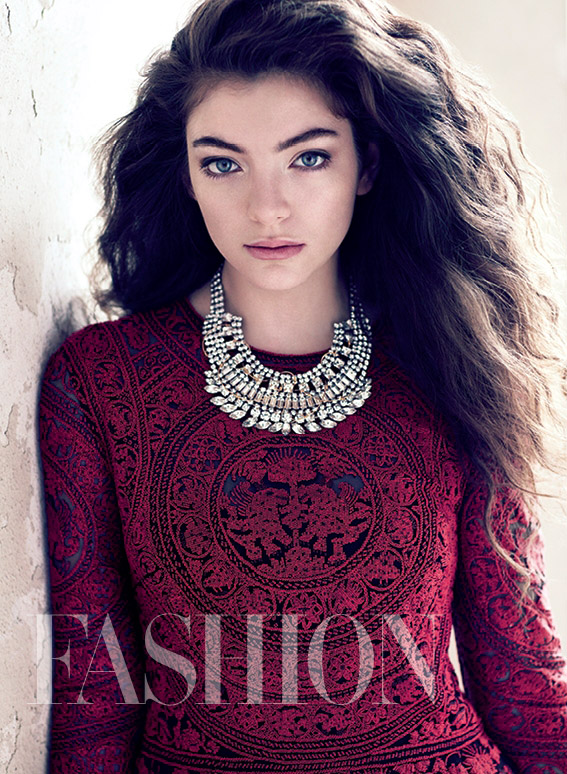 On industry stereotypes & pressures:
"I'm drawn to women who aren't painted in history as sweet figures," she says. "Patti Smith was prickly. She was frustrated. She didn't take people's shit. There's no better music idol for young women, because there is a lot of pressure for us to be really positive all the time. Every photo shoot I do, I get asked for big smiles, and I shouldn't have to be that way."
On accomplishing so much, so young:
"There are very few limits on what can be achieved by anyone of any age, living anywhere and of any race, because of the web…I'm proof of that."
Enjoyed this update?