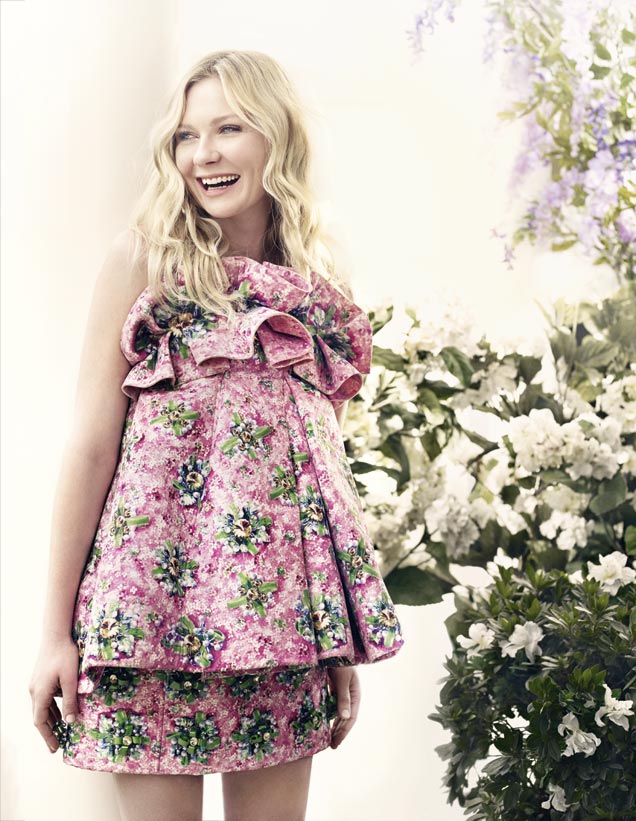 Kirsten on Gender–American actress Kirsten Dunst is the May cover star of Harper's Bazaar UK, looking lovely in a look from Miu Miu's spring collection. The star of "The Two Faces of January" poses for David Slijper and wears flower looks styled by Leith Clark in the cover shoot.
Dunst is very vocal about her views on gender when speaking to the magazine, saying, "I feel like the feminine has been a little undervalued," the face of L'Oréal Professionnel states. "We all have to get our own jobs and make our own money, but staying at home, nurturing, being the mother, cooking – it's a valuable thing my [mom] created. And sometimes, you need your knight in shining armor. I'm sorry. You need a man to be a man and a woman to be a woman. That's why relationships work…" Tells us what you think below.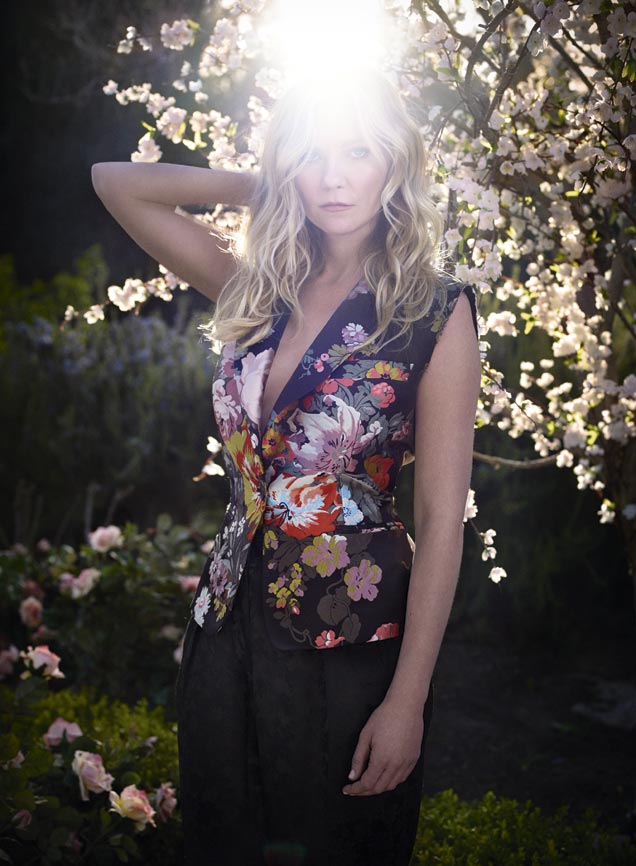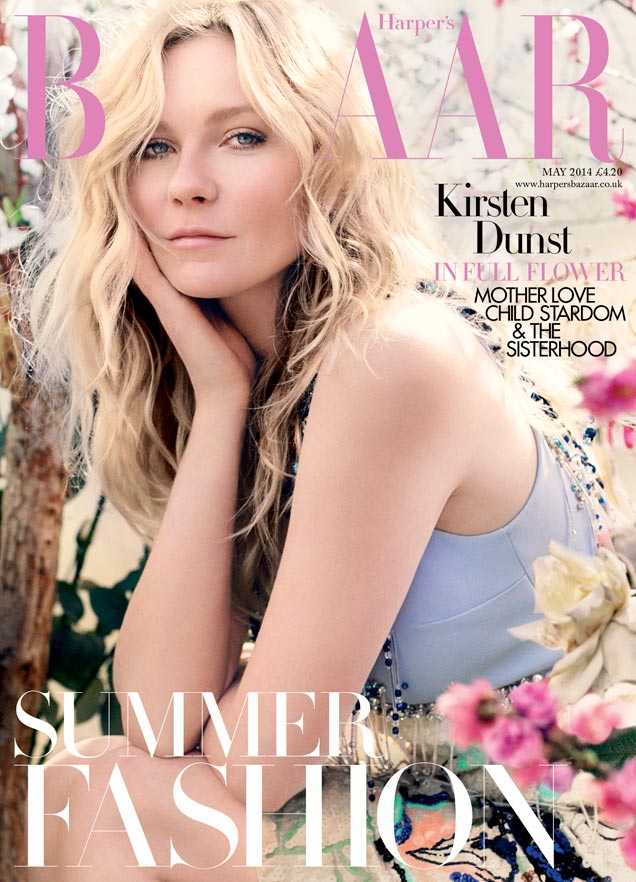 Enjoyed this update?