Atmosphere – Photographer Benjamin Vnuk and stylist Bahareh Ardakani team up for a story of modern style shot for our latest exclusive. Model Karin Hansson wears studded and metallic pieces from the likes of Calvin Klein, Fifth Avenue Shoe Repair, Stella McCartney for Adidas and Acne in the high impact images. Set against sky and concrete, Karin glows with a futuristic coif by hair stylist Peter Johansson and dewy skin by makeup artist Jeanette Törnqvist.
Dress Fifth Avenue Shoe Repair, Boots Geox, Sunglasses Dior, Bracelet Calvin Klein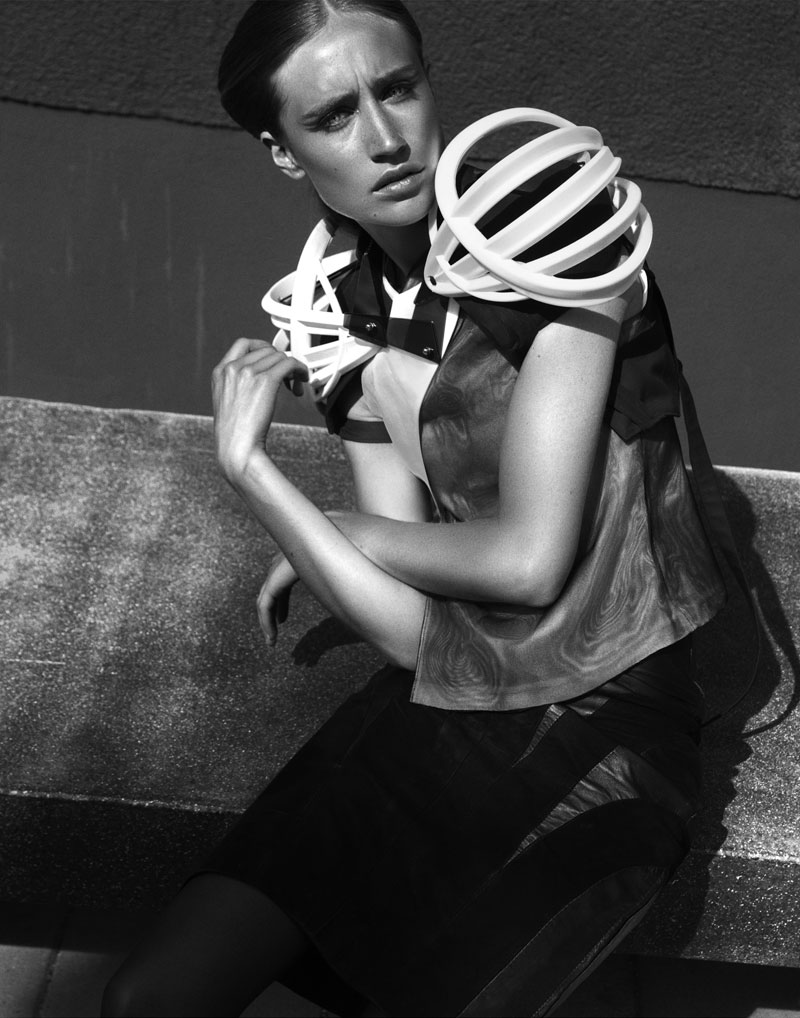 Top Nhu Duong, Skirt Dagmar, Vest Fifth Avenue Shoe Repair, Necklace Cooee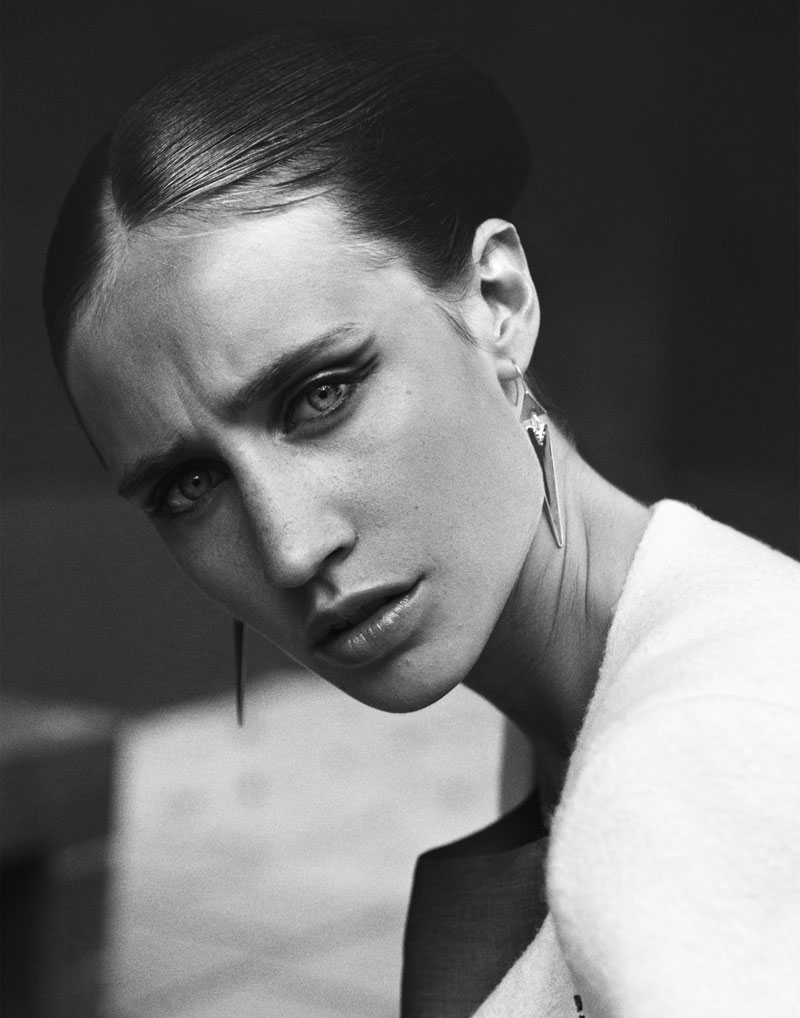 Jacket Tiger of Sweden, Earrings Pilgrim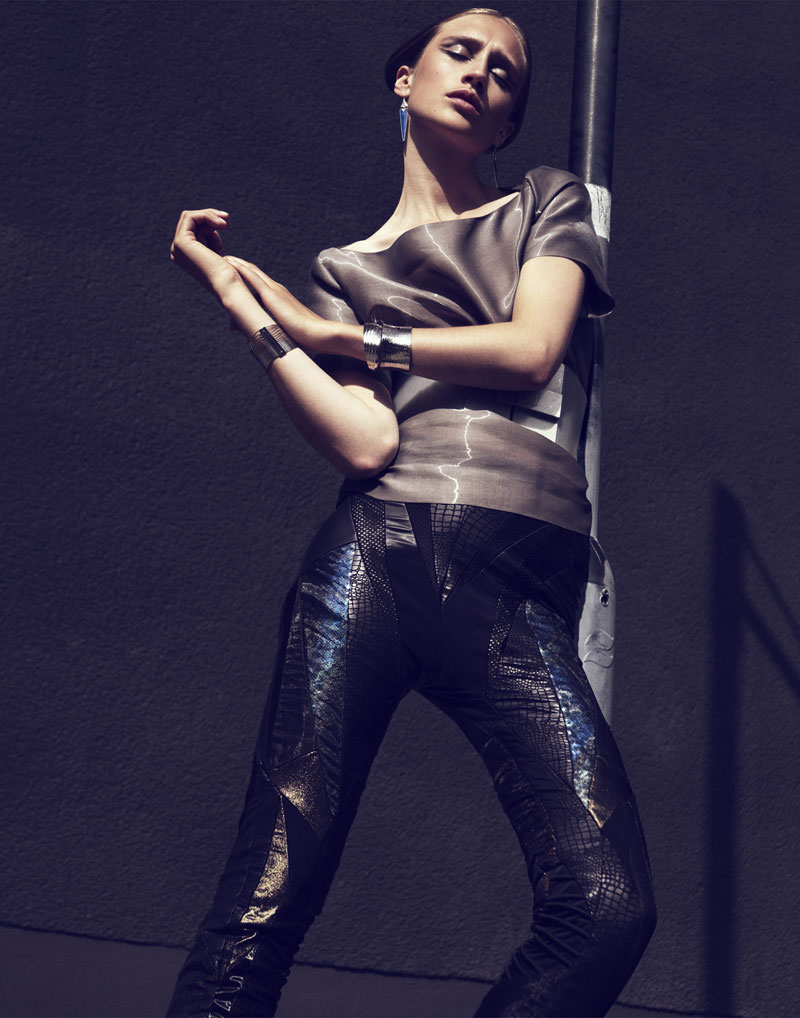 Silver Top & Belt Acne, Pants Maria Nordström, Bracelets Calvin Klein, Earrings Pilgrim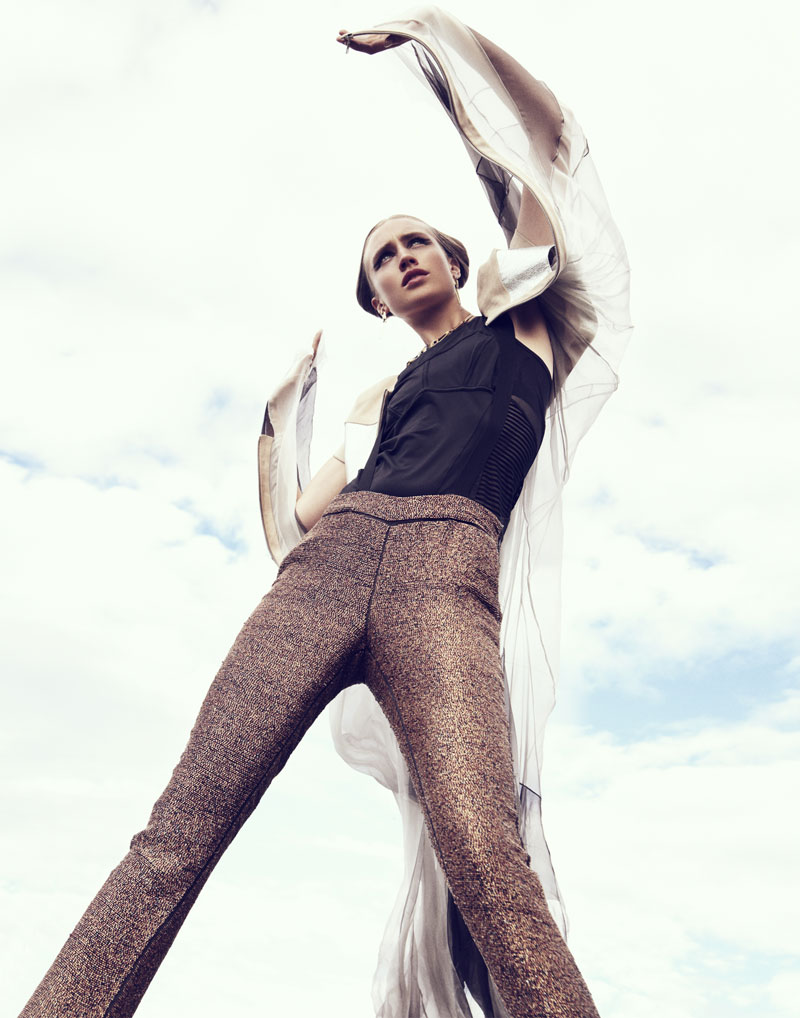 Top Stella McCartney for Adidas, Pants Stylein, Jacket Maria Nordström, Shoes Rizzo, Necklace & Earrings Pilgrim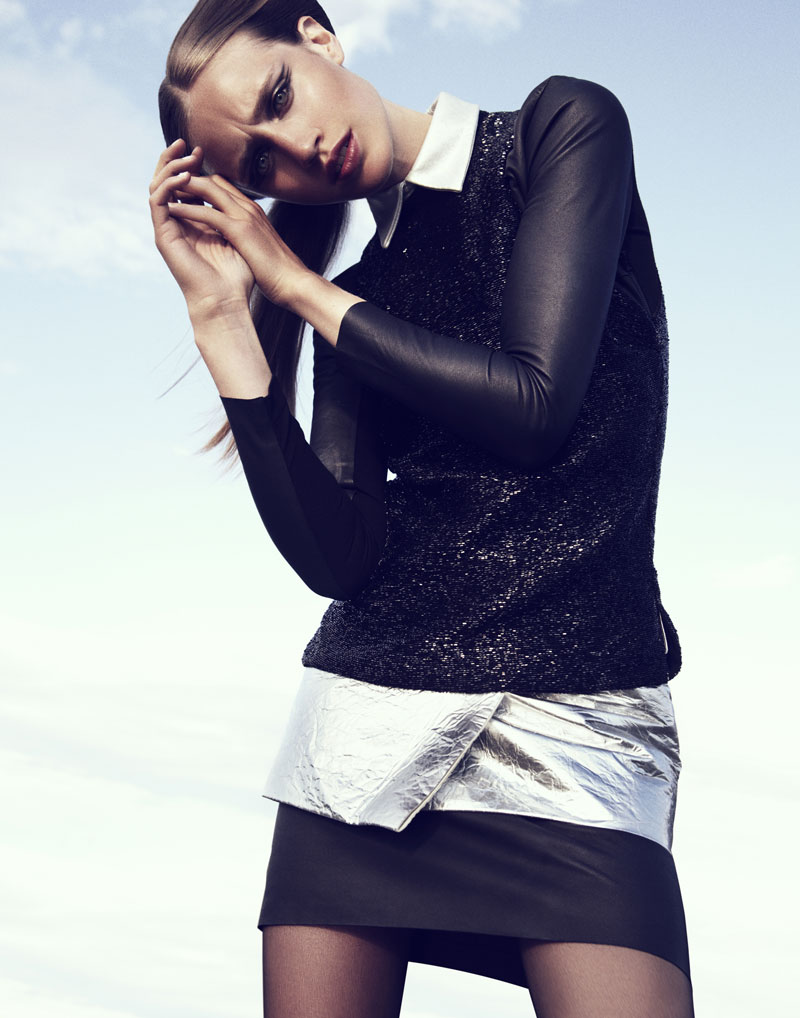 (This Image and Next) Black Sequin Top Stylein, Dress (worn underneath) Acne, Silver Skirt Acne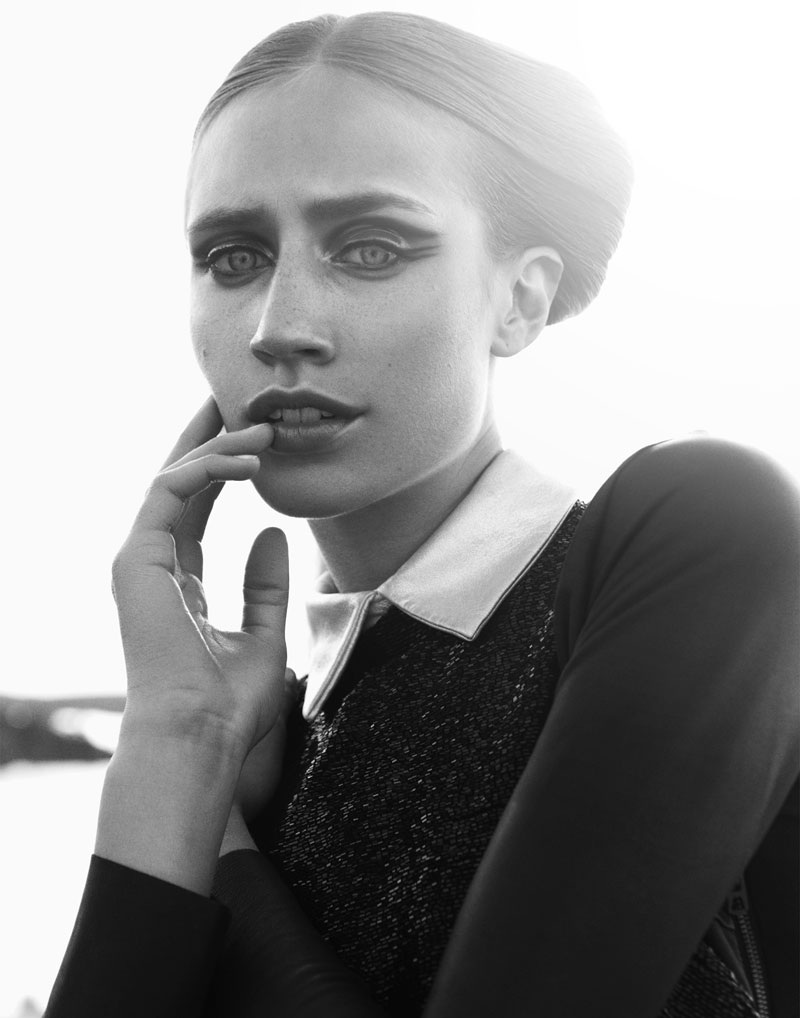 Enjoyed this update?