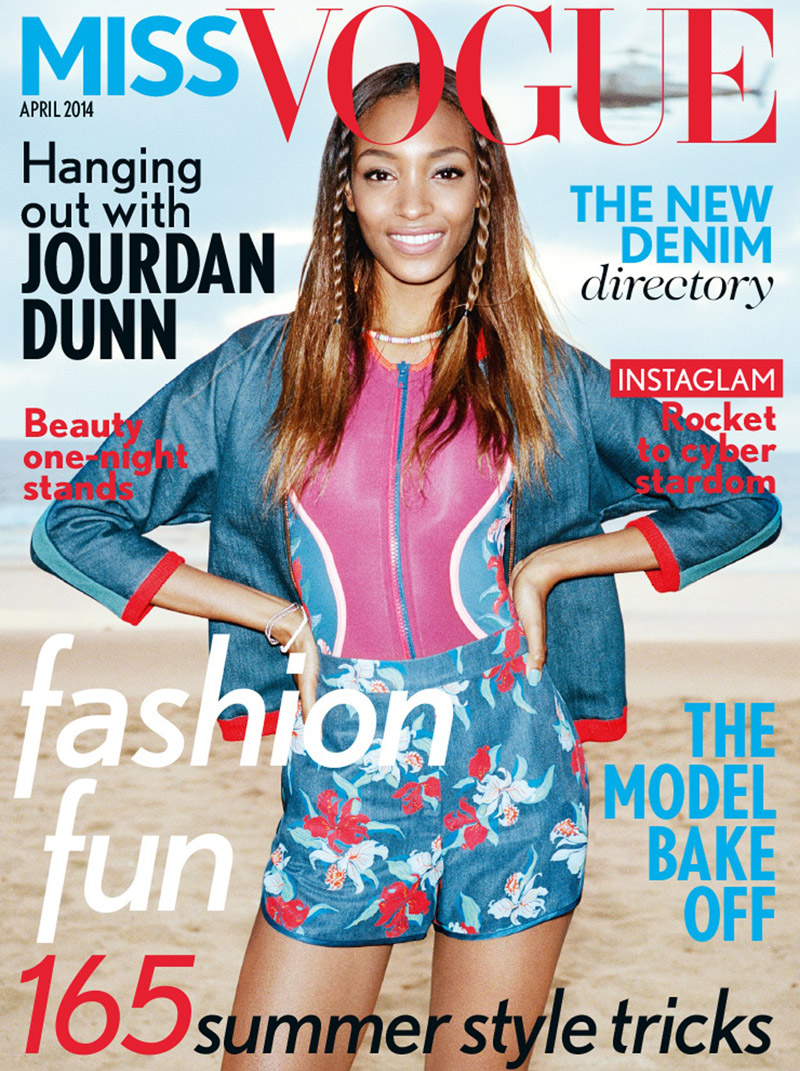 Starring in a feature for British Vogue's Miss Vogue supplement, top black model Jourdan Dunn opens up to the magazine about personal subjects such as motherhood and racism in the industry–including having a white makeup artist refuse to do her makeup at a show. The Telegraph shares some of the quotes from the article where Jourdan sounds off on the lack of diversity on the runway. "I don't know why people applaud designers for having just one ethnic model. It's not like only one type of woman loves fashion," the face of YSL Beauty and DKNY says. Dunn goes on to continue, "I find it weird when [model] agents say, 'You're the only black girl booked for the show. Isn't it great?' Why is it great?"
The April issue of Miss Vogue hits newsstands in the UK on March 10th.
Enjoyed this update?