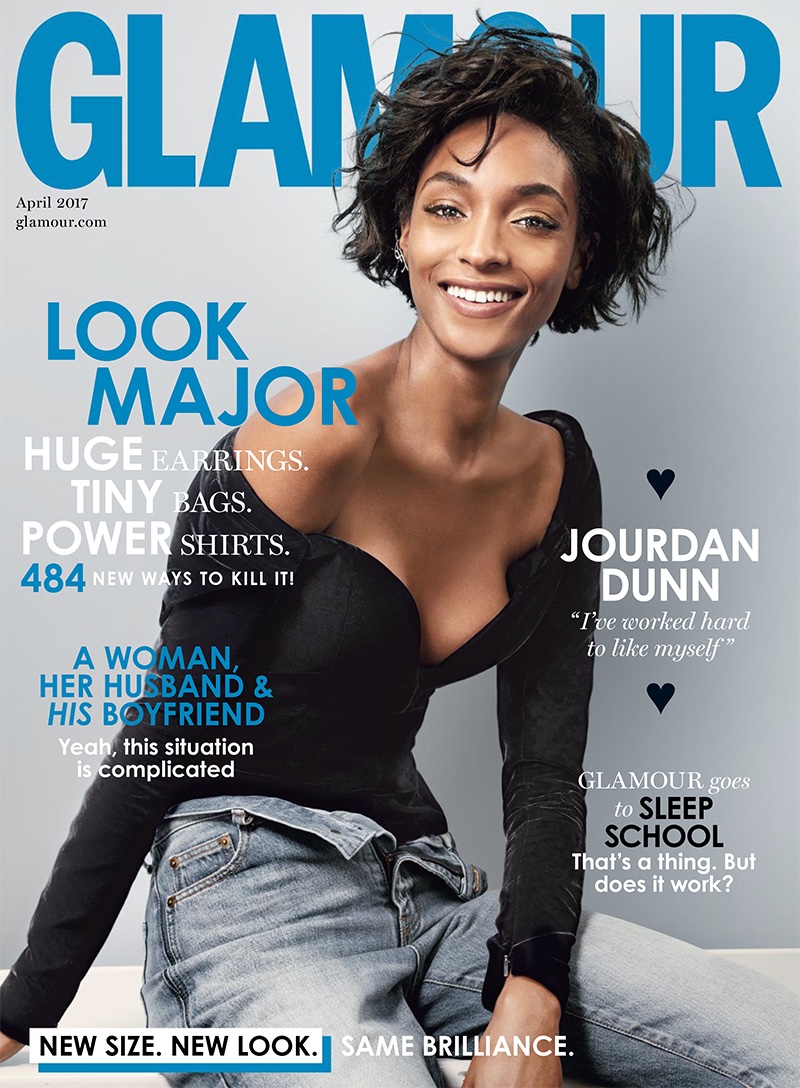 Leading model Jourdan Dunn flashes a smile on the April 2017 cover of Glamour UK. Lensed by David Slijper, the British beauty wears an open shoulder Saint Laurent top and jeans. Inside the magazine, Jourdan looks perfectly chill in pieces from the spring collections. Fashion director Karen Preston selects a mix of dreamy dresses, suit jackets and ladylike skirts for the Maybelline face. For beauty, hairstylist Ben Skervin creates her wavy hairstyle with Renee Garnes on makeup.
Related: Jourdan Dunn is in Full Bloom for FASHION Magazine
Editorial: Jourdan Dunn Stars in Glamour UK April 2017 Cover Story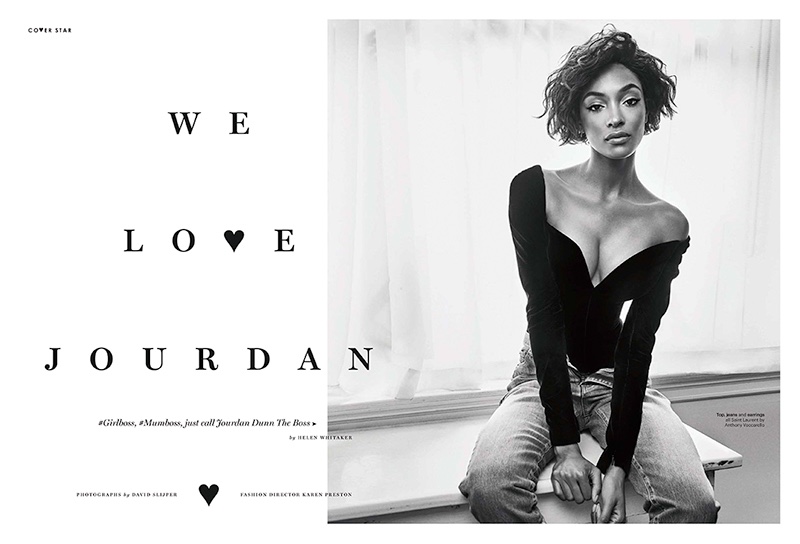 Jourdan Dunn on Designing for 'Real Women'
In her interview, Jourdan talks about her recent collaboration with UK fashion brand Missguided. She sounds off on designing for models vs "real women". She says, "I don't really like the term 'real women'. When you compare 'real women' to models, it's like they are not real, and it's like, what do you mean? I live on earth. I have breasts, I have a vagina, I am very much real."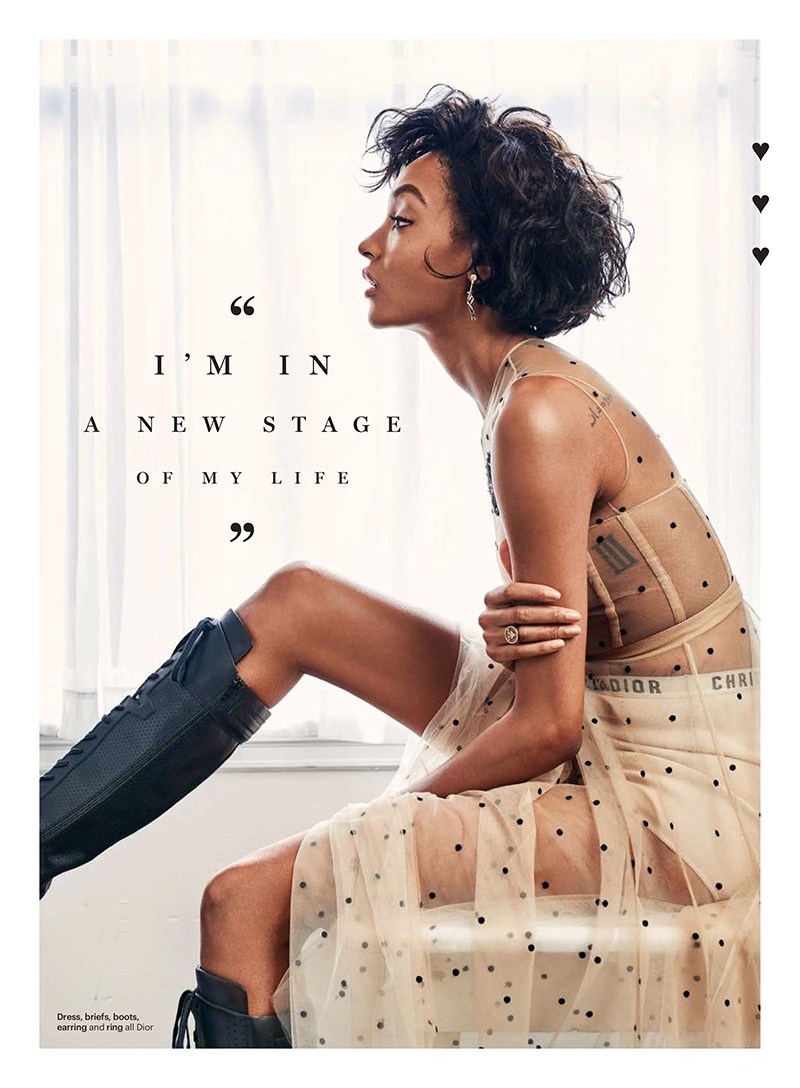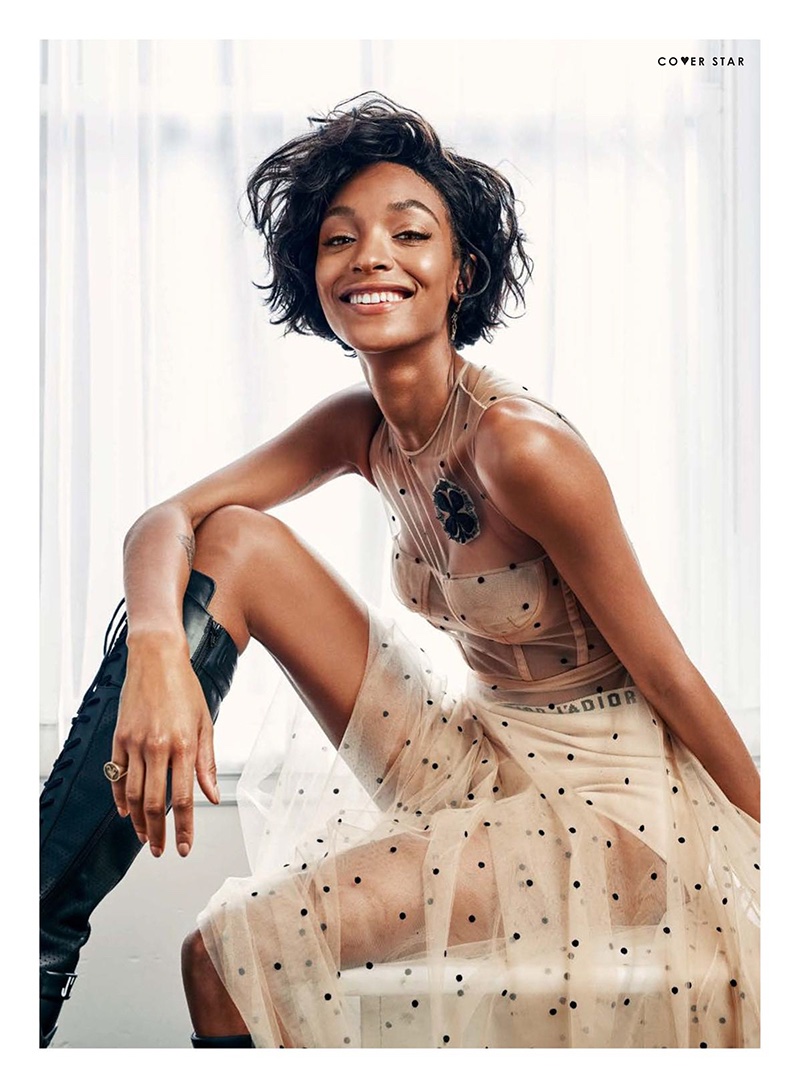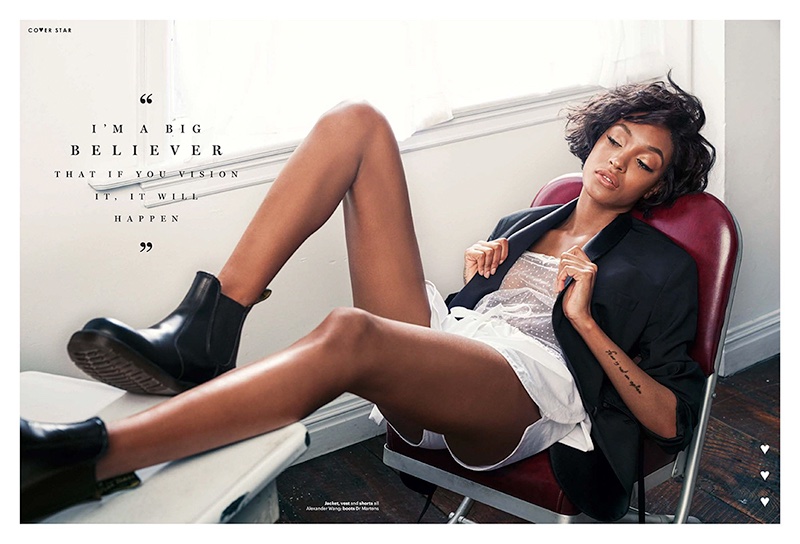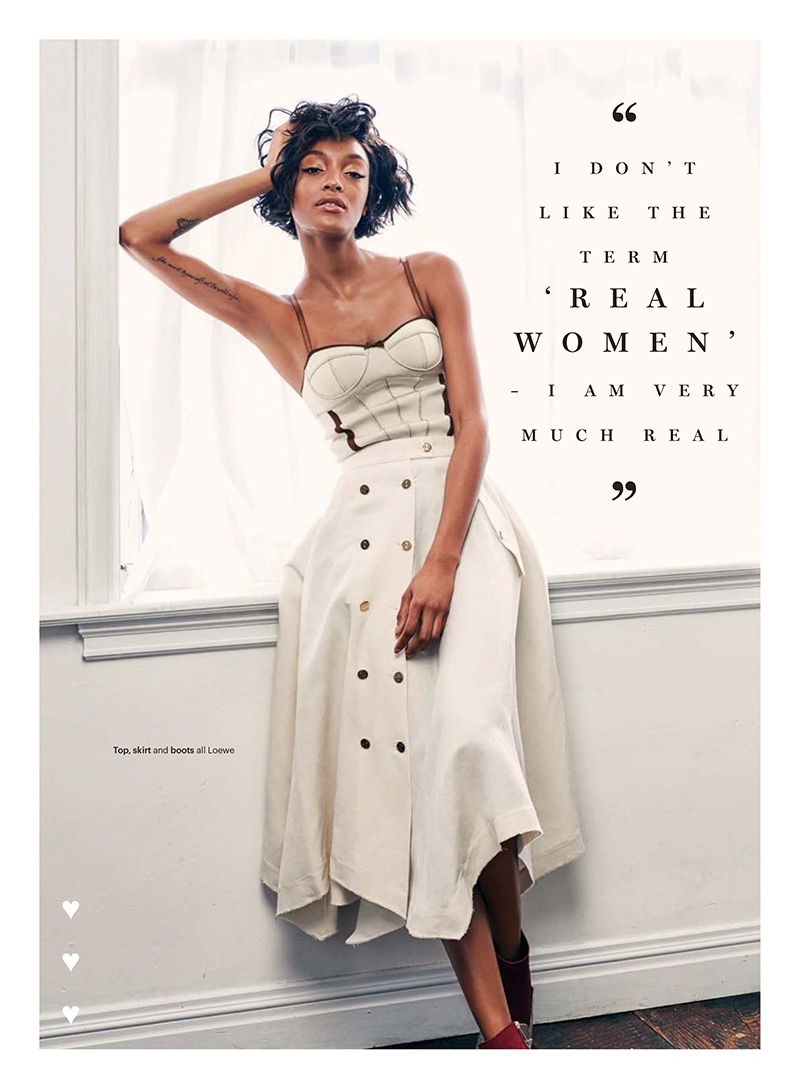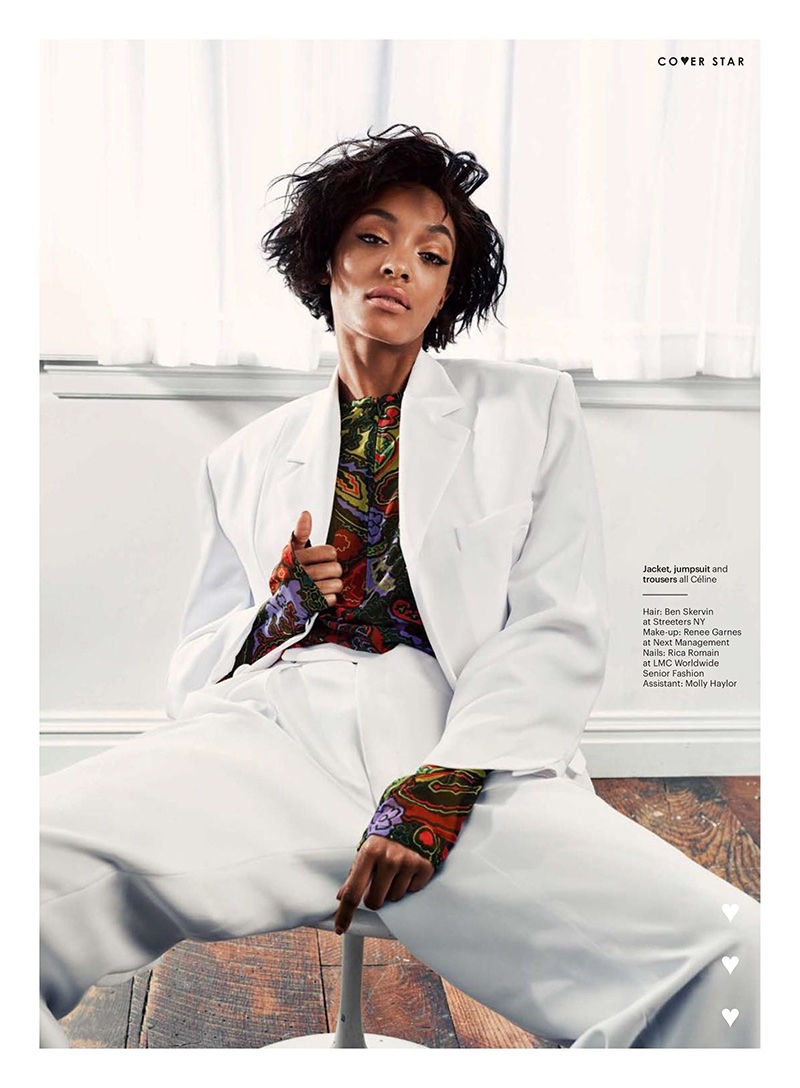 Enjoyed this update?