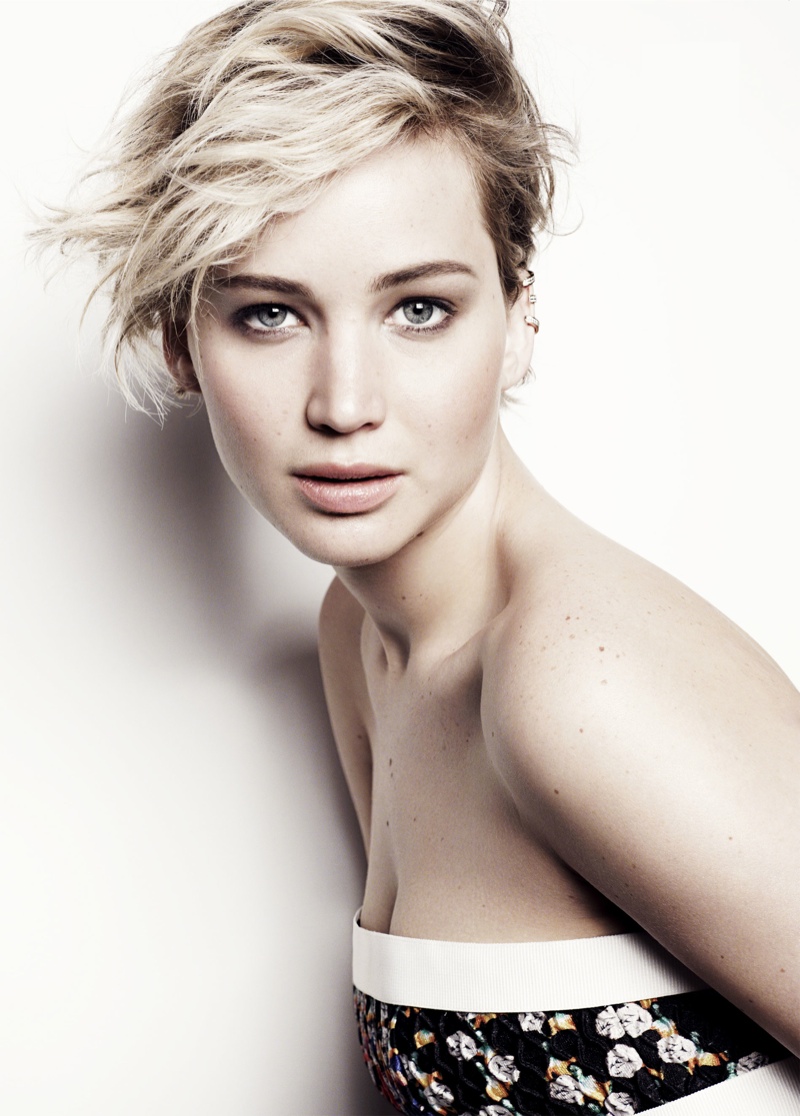 Jennifer on Falling–Actress Jennifer Lawrence became America's sweetheart after falling during the Oscars last year, but some of her detractors call foul on the second incident that took place on the 2014 Oscars red carpet. The "Hunger Games" star tells Marie Claire US in its June issue that it was in fact, not fake! "I'm trying to do the right thing, waving to fans, trying to be nice, and there's a traffic cone. The second I hit it, I was laughing, but on the inside I was like, 'You're f*cked. They're totally going to think this is an act…'" she tells the magazine. "But trust me if I was going to plan it, I would have done it at the Golden Globes or the SAGs. I would have never done it at two Oscars in a row. I watch "Homeland" – I'm craftier than that!"
Besides the interview, Jennifer posed for a photo feature captured by Jan Welters. The blonde star and face of Dior, wore colorful spring looks with a tom boyish flair. See a preview of the shoot below and view more at MarieClaire.com.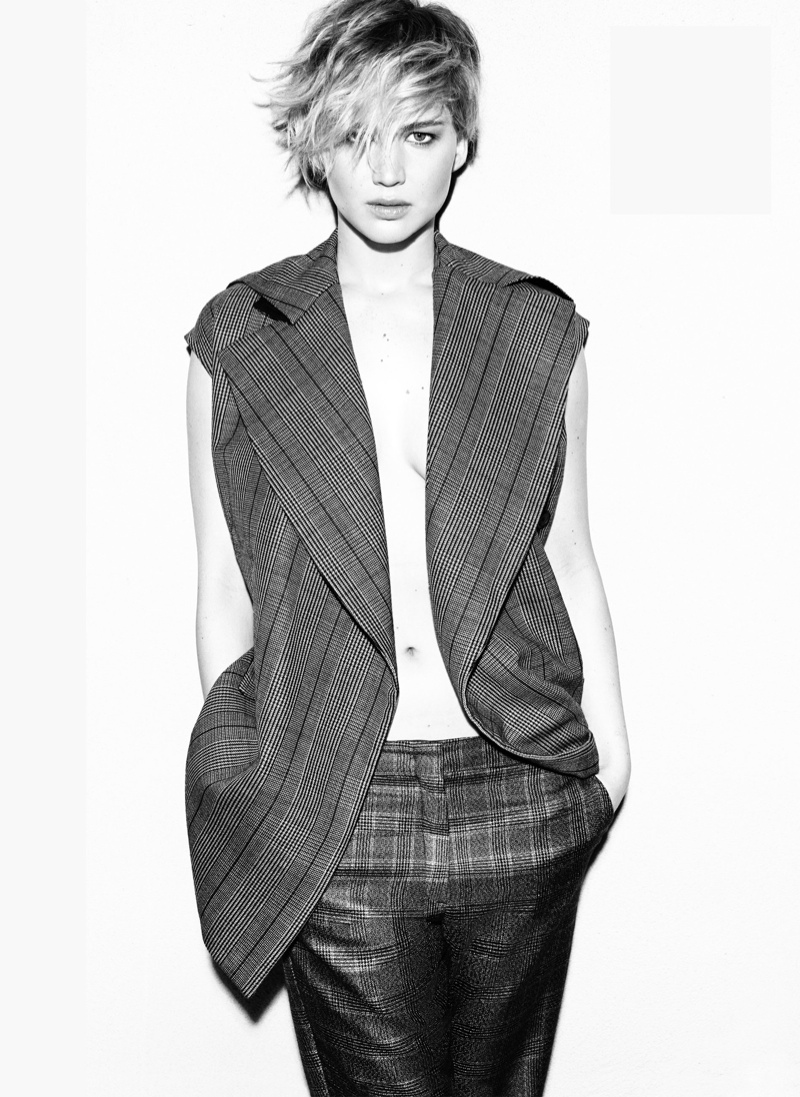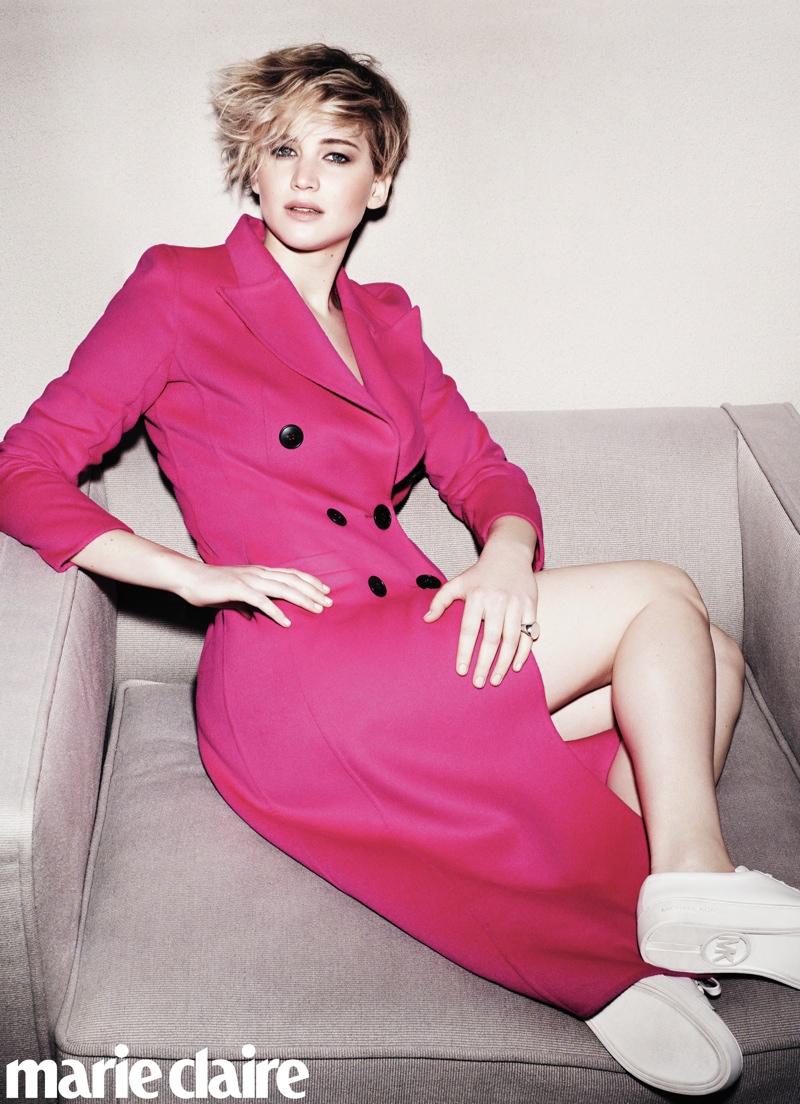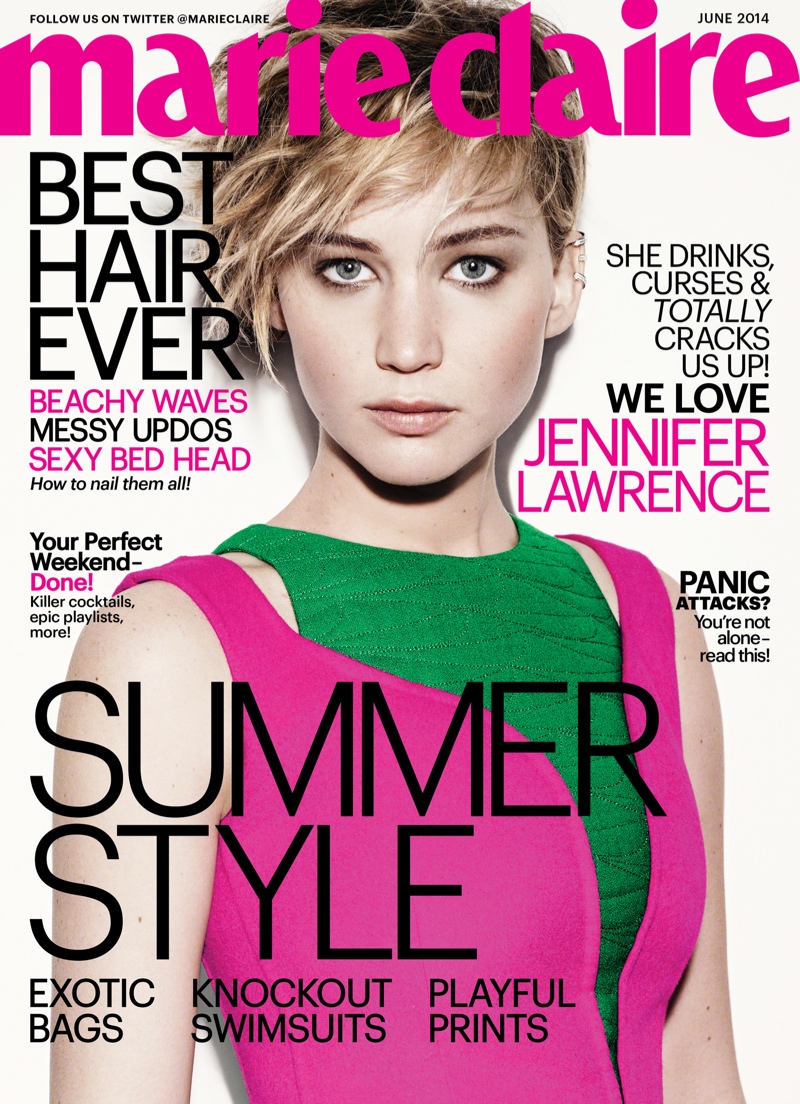 Images courtesy of Marie Claire/Jan Welters
Enjoyed this update?