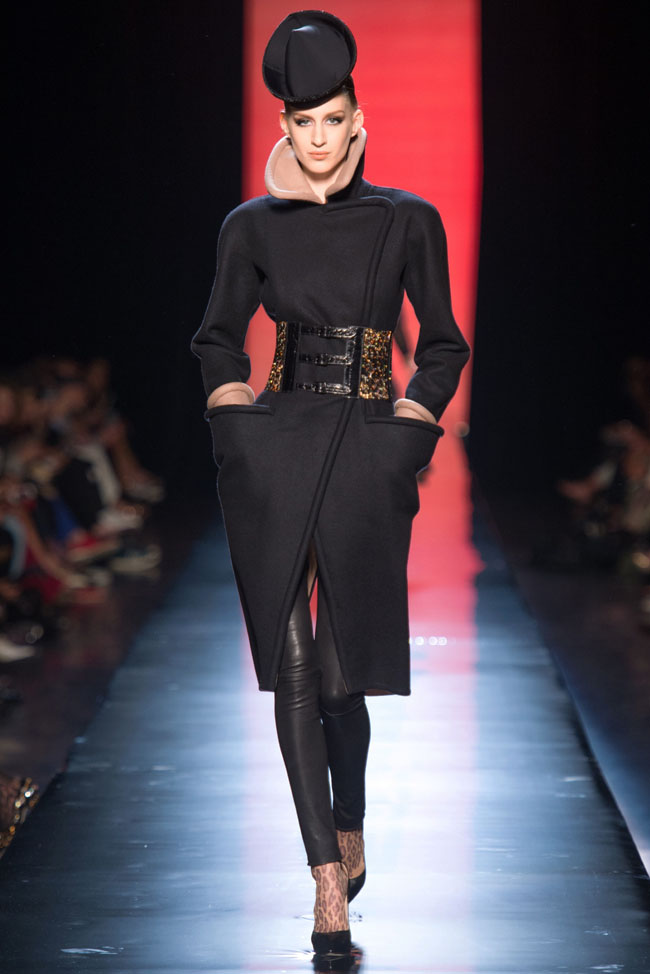 Jean Paul Gaultier Fall Couture – Feeling in a feline mood, French designer Jean Paul Gaultier sent out a collection of big cat inspired looks for his fall 2013 haute couture collection. Known for his sense of camp, Gaultier did not shy away from color nor print with his latest couture outing. Models strutted the catwalk in body-hugging silhouettes covered in spotted fur patterns and leopard print stockings.
Gaultier also found inspiration in the clowns of cinema, citing references such as "The Clowns" by Italian director Federico Fellini as well as David Bowie's "Ashes to Ashes" music video. The circus influence can be seen in bright, circular patterns found on dresses, cone-shaped hats and over-exaggerated trouser proportions. Still, it's not all fun and games; Gaultier's attention to craftsmanship is evident by the impeccable embroidery and shapes presented.
Enjoyed this update?