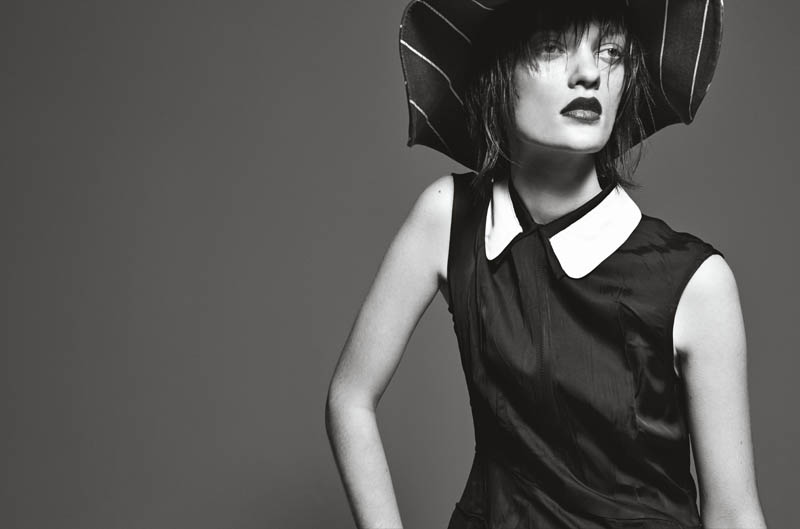 Dress Miu Miu, Hat Wood Wood
What Ida Wore–Menswear inspired, sleek and modern style is the influence for FGR's latest exclusive photographed by Mariya Pepelanova. Model Ida Dyberg gives attitude in looks styled by Gabi Humnicki featuring designs from the likes Ralph Lauren, Miu Miu and Malene Birger. Hair stylist Lasse Pedersen and makeup artist Liv Worm Jensen create Ida's sheared coif and red lips for the studio shoot.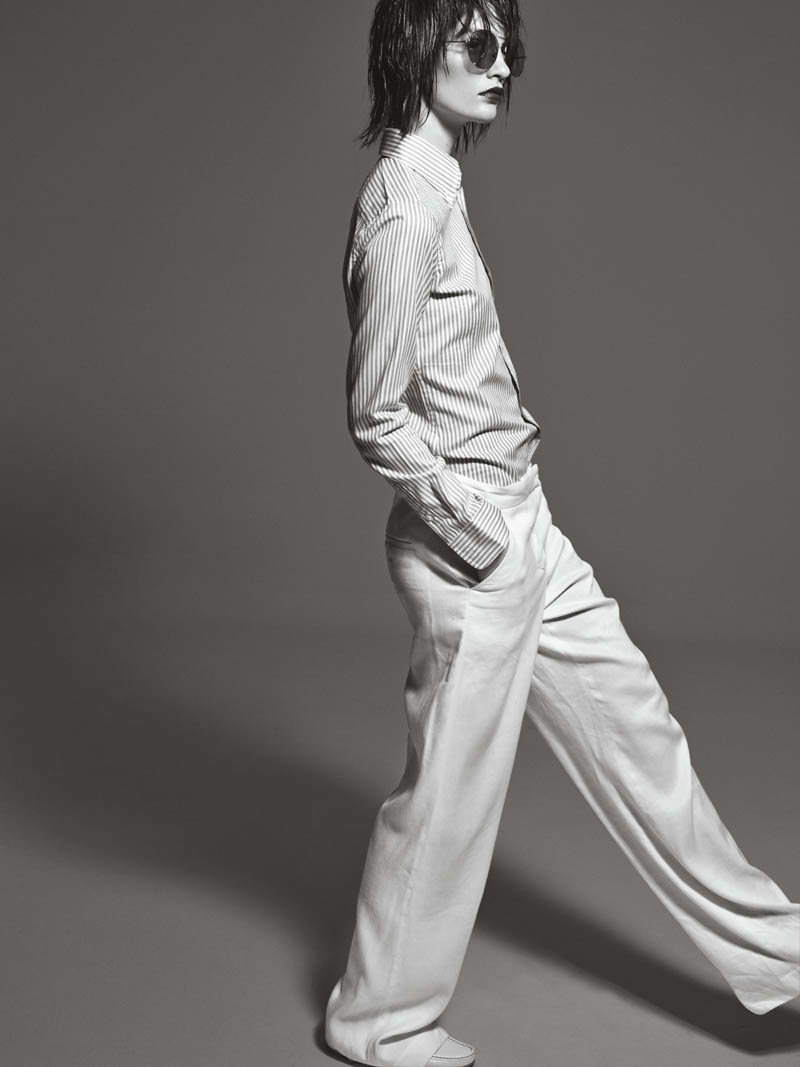 (This Image & Next) Shirt Ralph Lauren, Trousers Malene Birger, Shades Gucci, Shoes Vagabond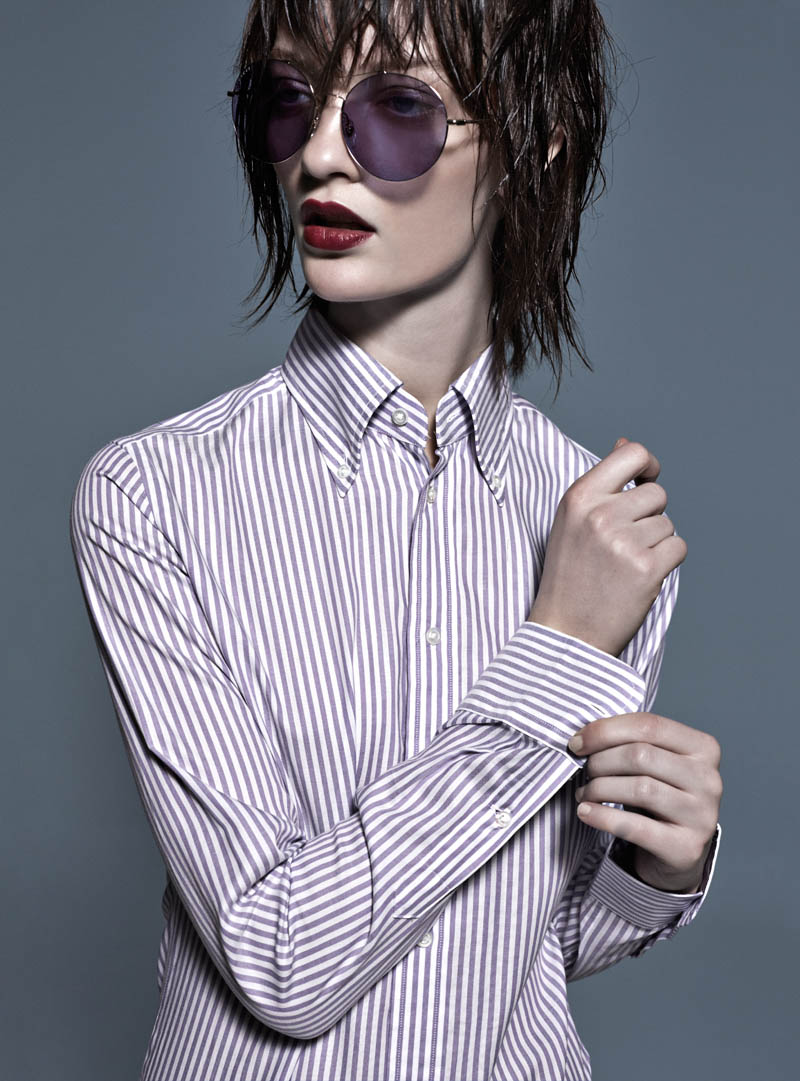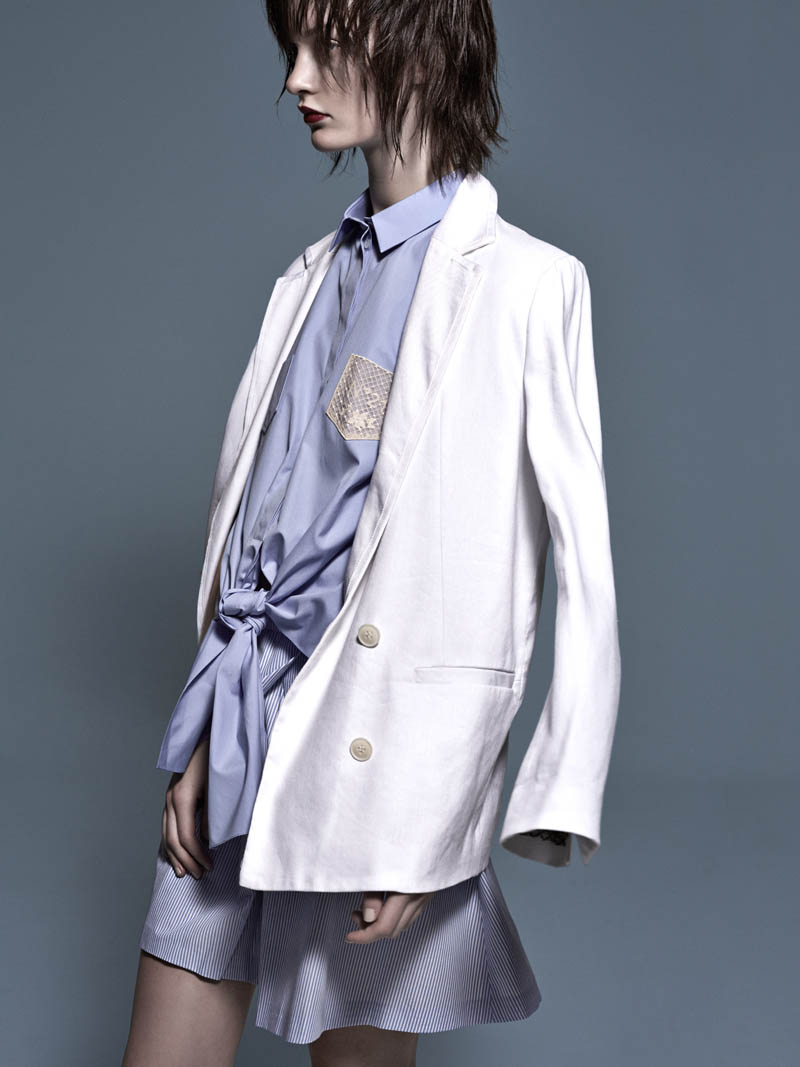 Shirt and Skirt No. 21, Jacket Malene Birger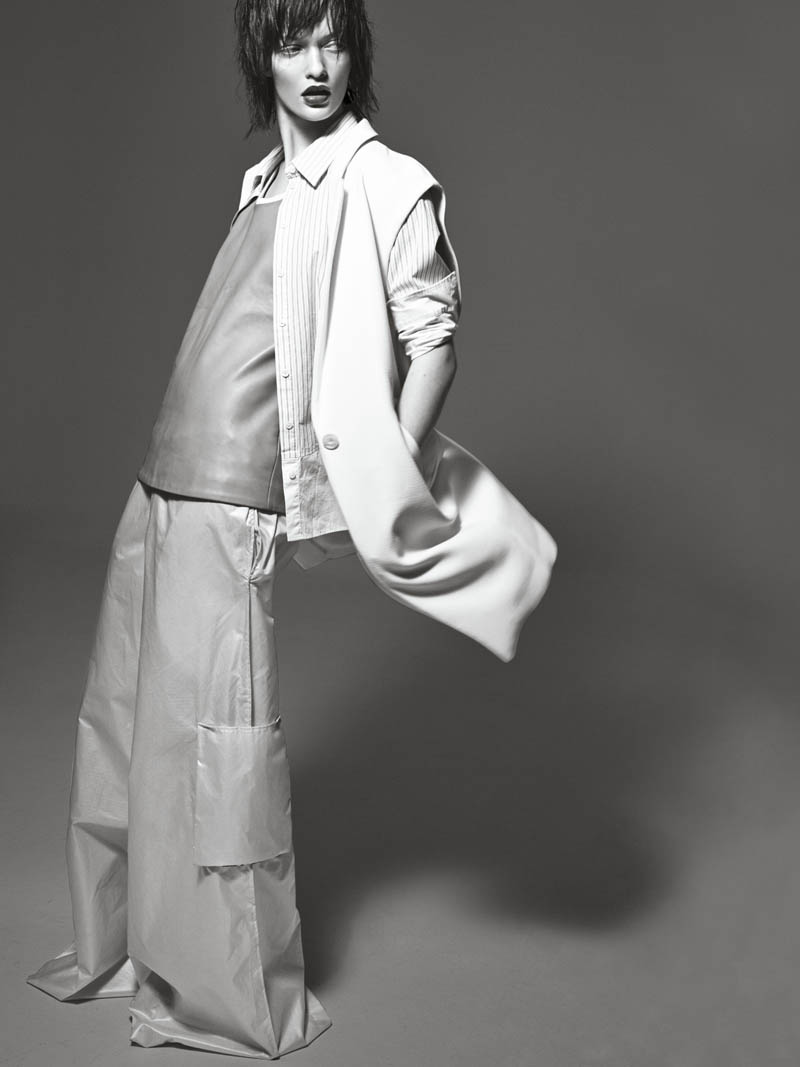 Top Etienne Deroeux, Trouser Wali Mohammed Barrech, Shirt Wood Wood, Vest Malene Birger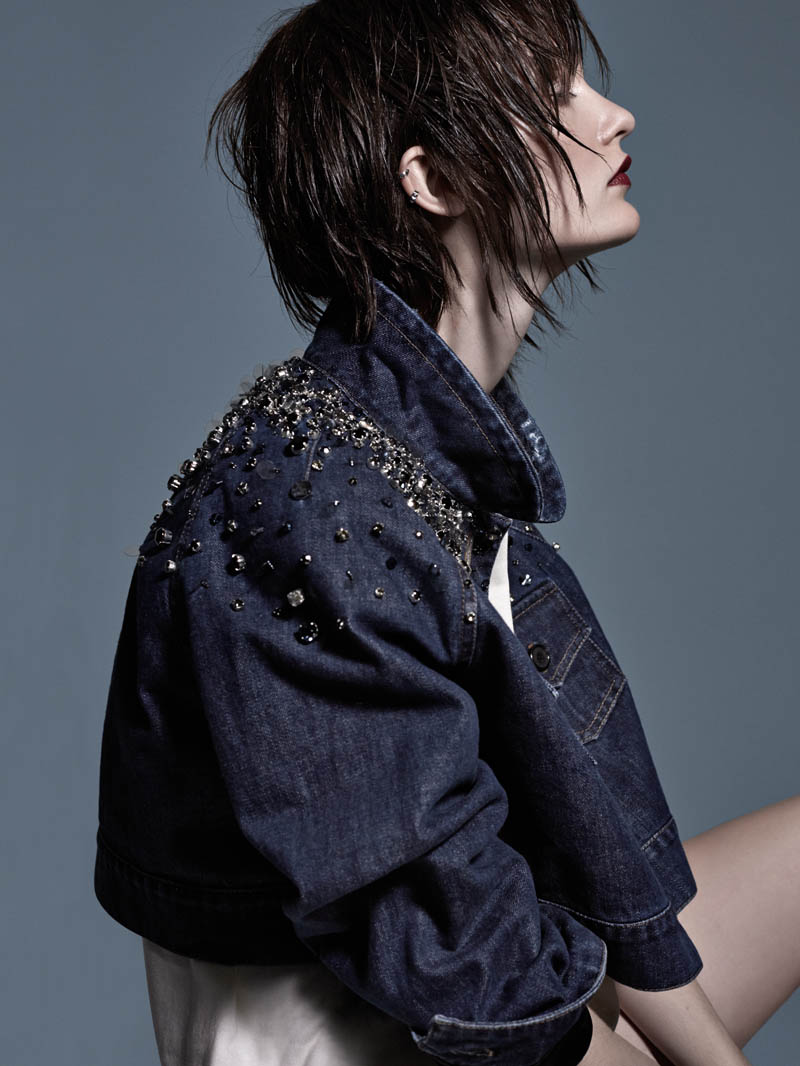 Jacket Miu Miu, Shirt & Other Stories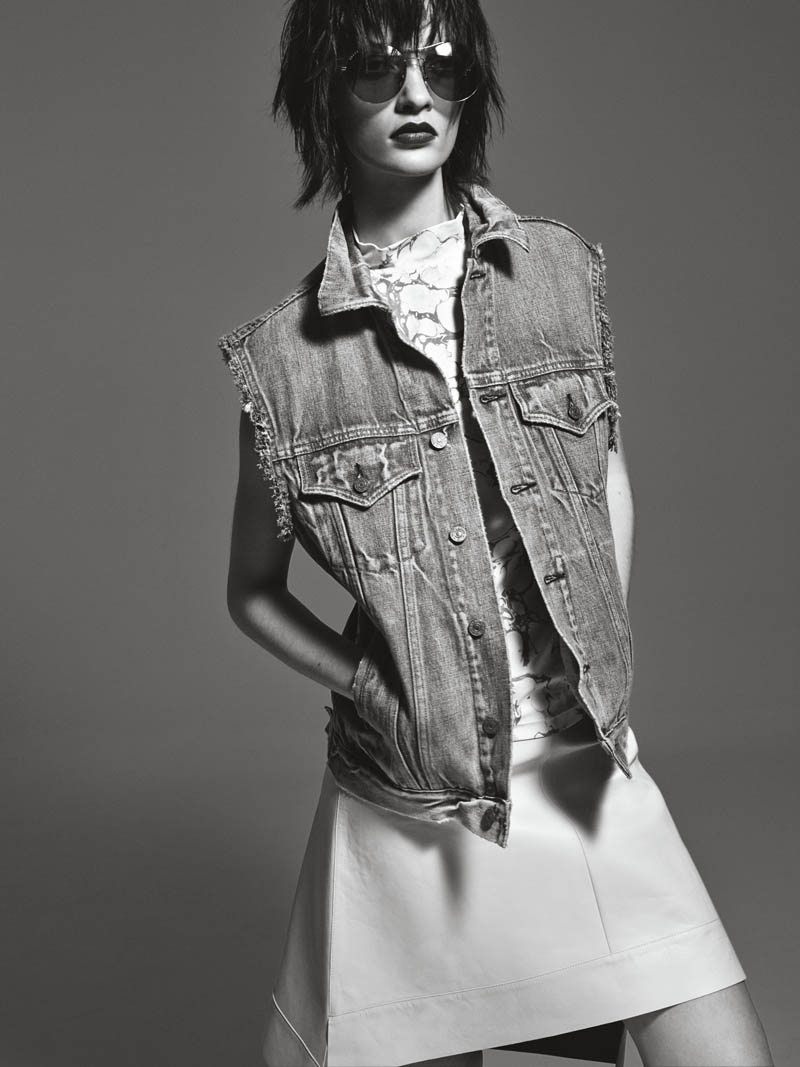 Top Wood Wood, Denim Vest Ralph Lauren, Skirt Marni, Shades Gucci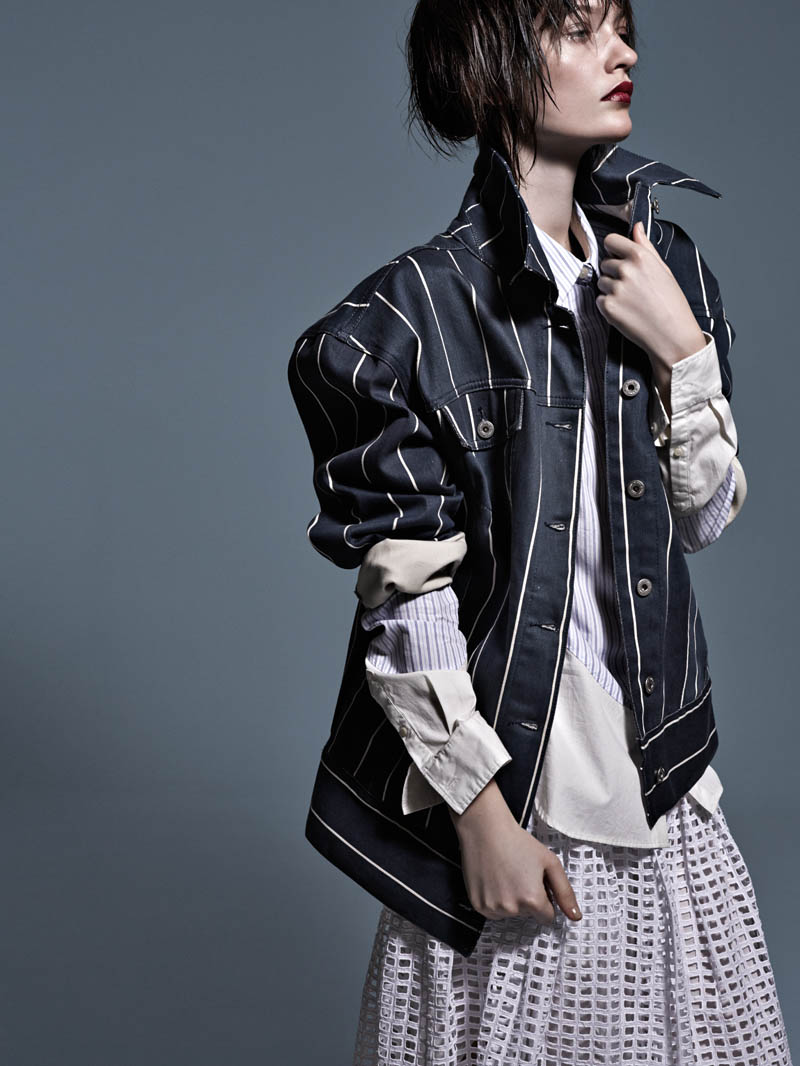 Shirt and Jacket Wood Wood, Skirt Carven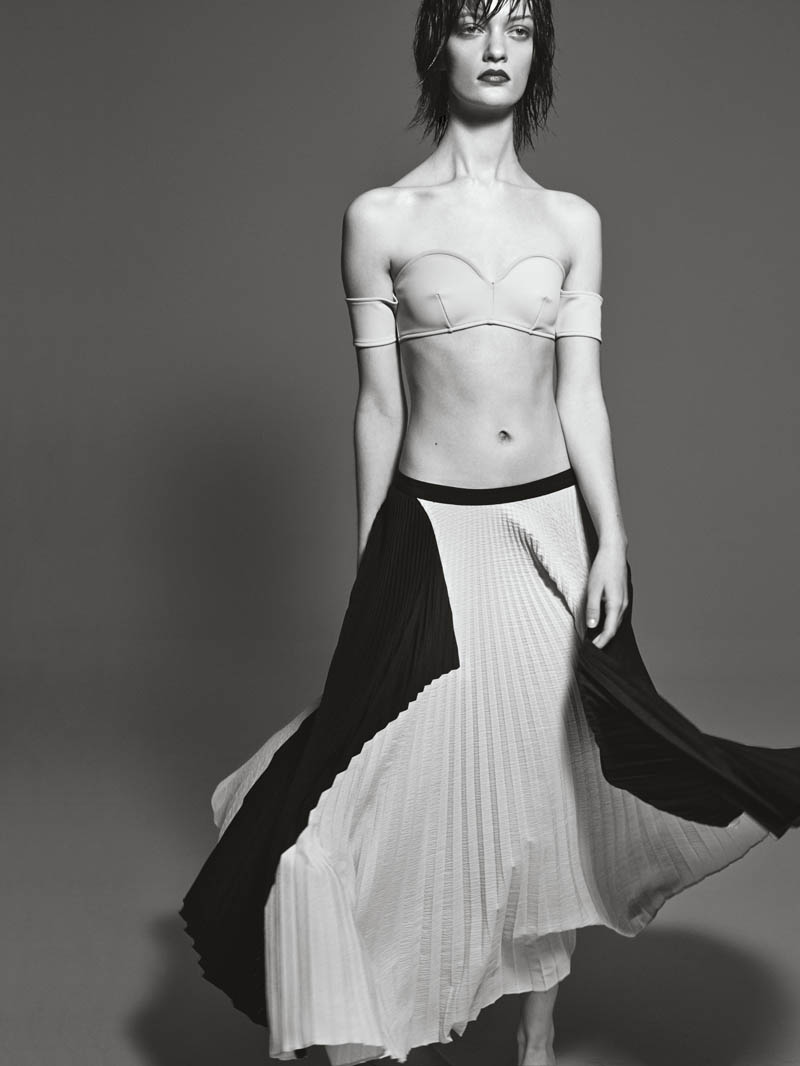 Top & Other Stories, Skirt Proenza Schouler
Enjoyed this update?