Chill Time – Photographer Elisabeth Frang and stylist Gisela Rydberg connect for a story of thoroughly modern looks with a luxe sports undertone. Models Henrietta Hellberg, Elsa Brisinger, Becca B and Patti P put their best face forward in a mix of sheer tops and metallic accessories from the likes of Isabel Marant, H&M, Acne and Iosselliani. Fashionably mussed tresses by hair stylist Jenny Karlsson and pale makeup by Filippa Smedhagen Sund perfect the statement pieces.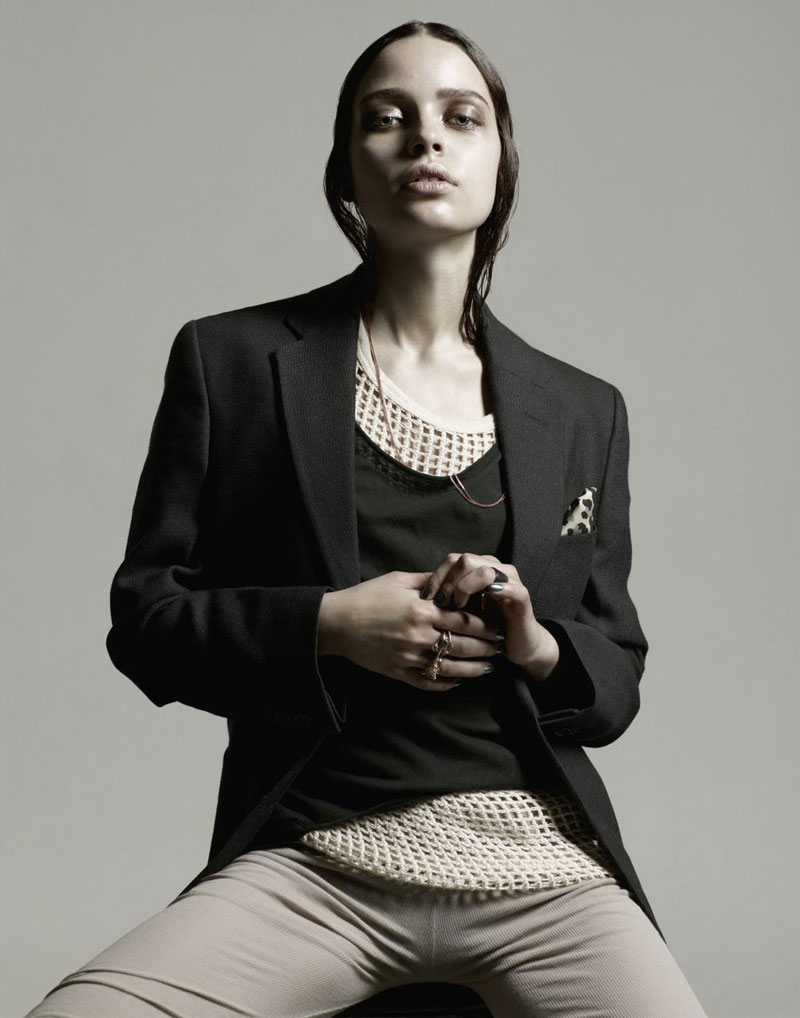 Becca wears Net Top Isabel Marant, Necklace Nitty Gritty, Tank Top Local Firm, Jacket Our Legacy, Leggings Silent, Rings Iosselliani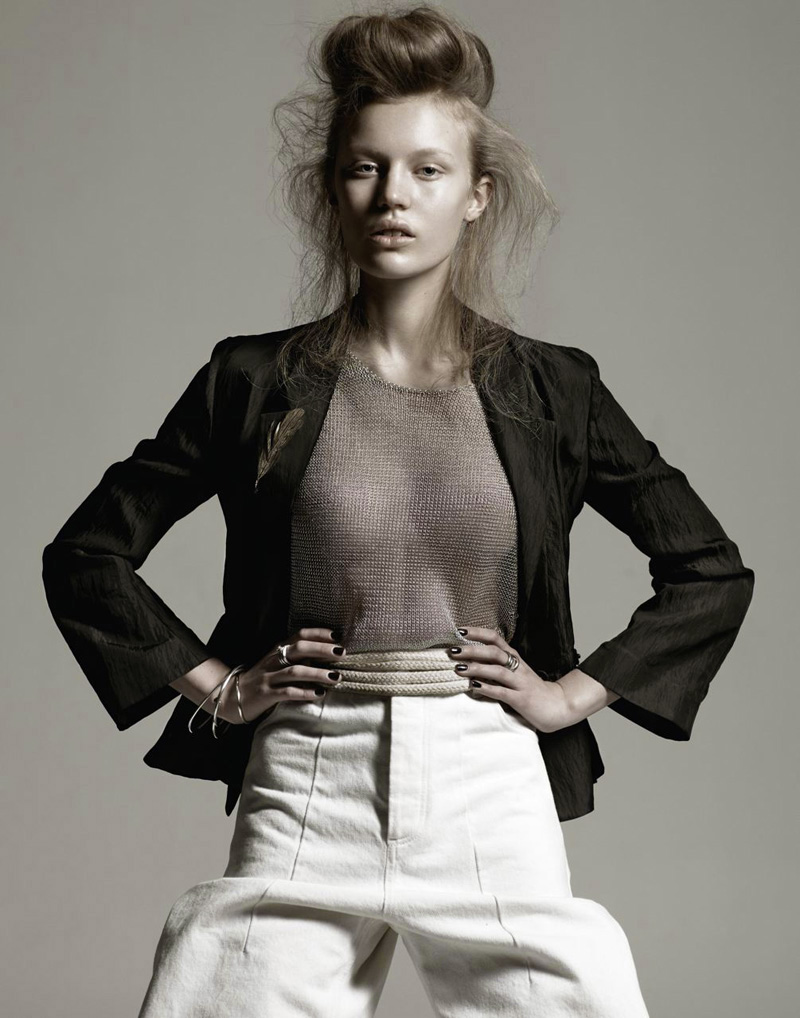 Elsa wears Sheer Top Local Firm, Jacket Acne, Belt stylist's own, Bracelets Rebecca Bonaparte, Rings Iosselliani, Brooch stylist's own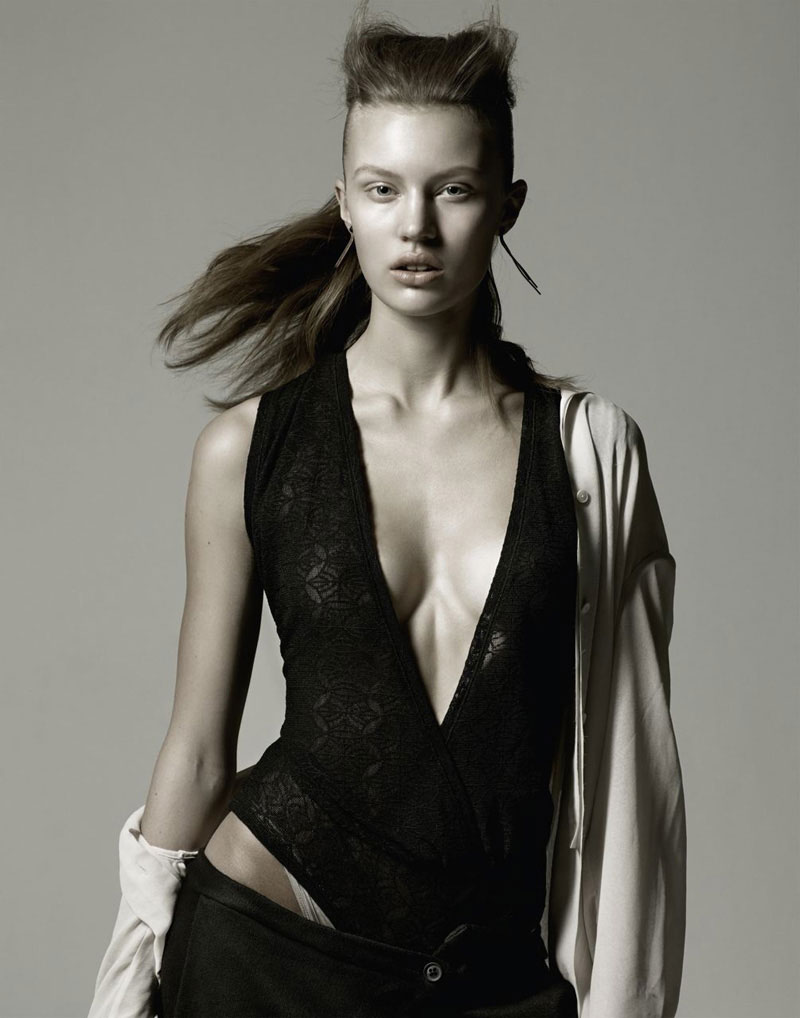 Elsa wears Shirt Acne, Wool Pants Silent, Lace Bodysuit Samsoe Samsoe, Earrings Iosselliani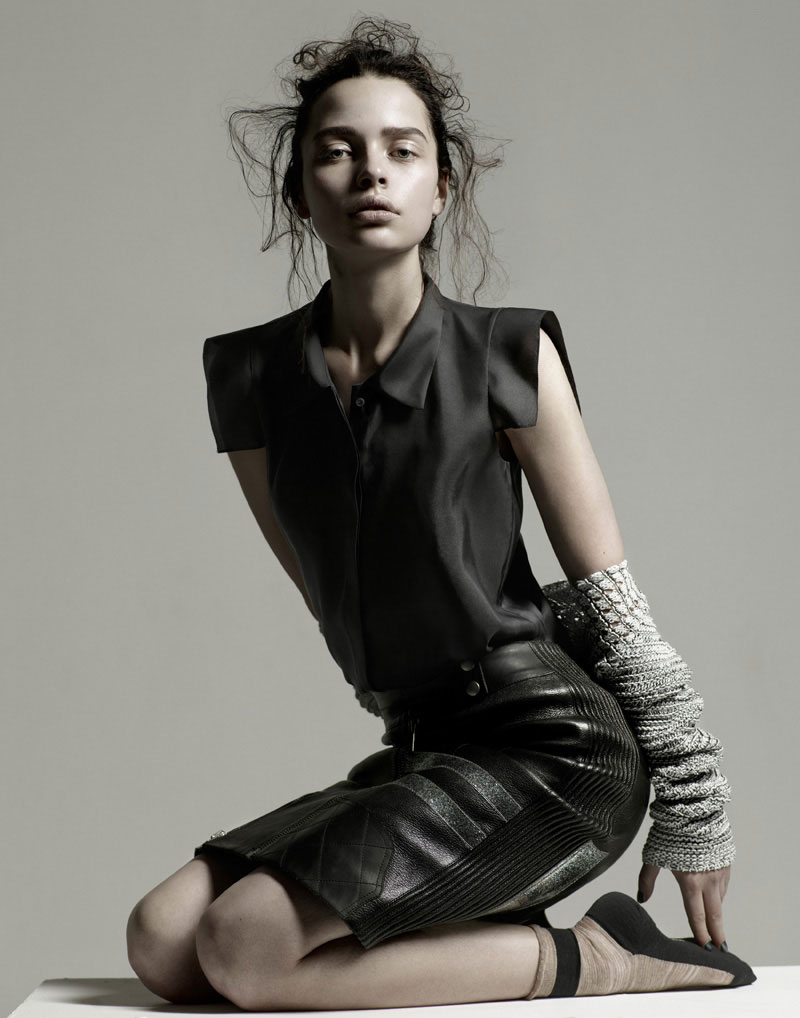 Becca wears Silk Top Jil Sander at Nitty Gritty, Leather Skirt Acne, Knitted Sweater Helmut Lang at Nitty Gritty, Socks Barneys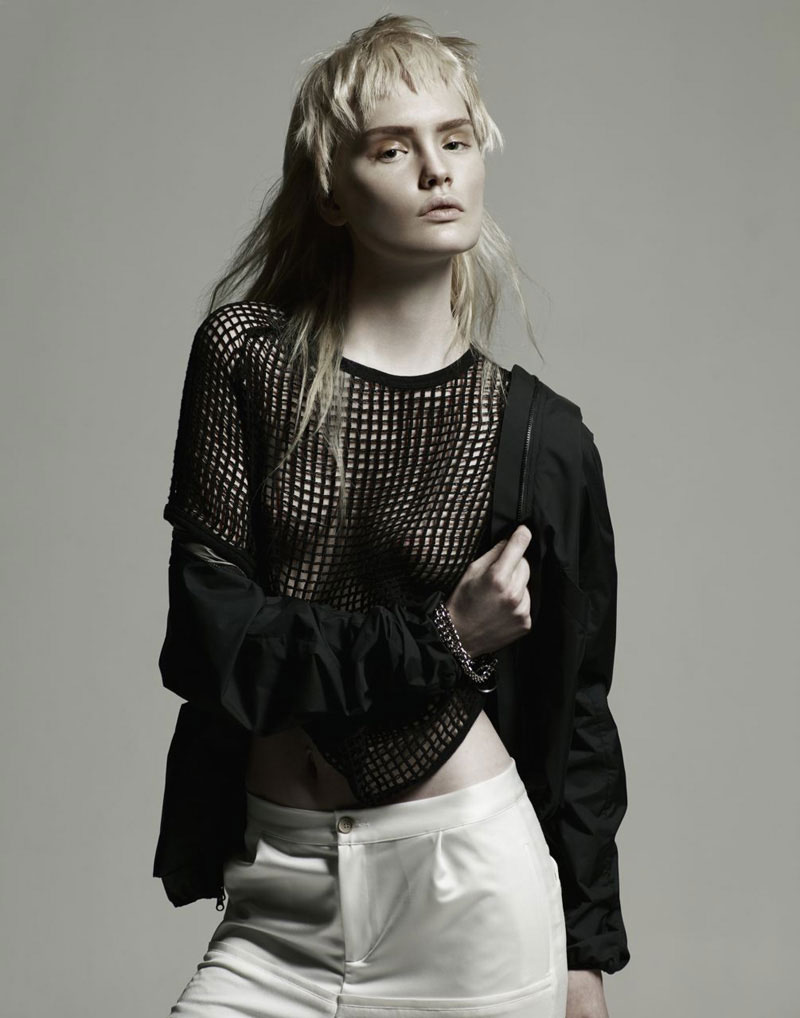 Henrietta wears Top Isabel Marant, Jacket Acronym, Pants Anne Valerie Hash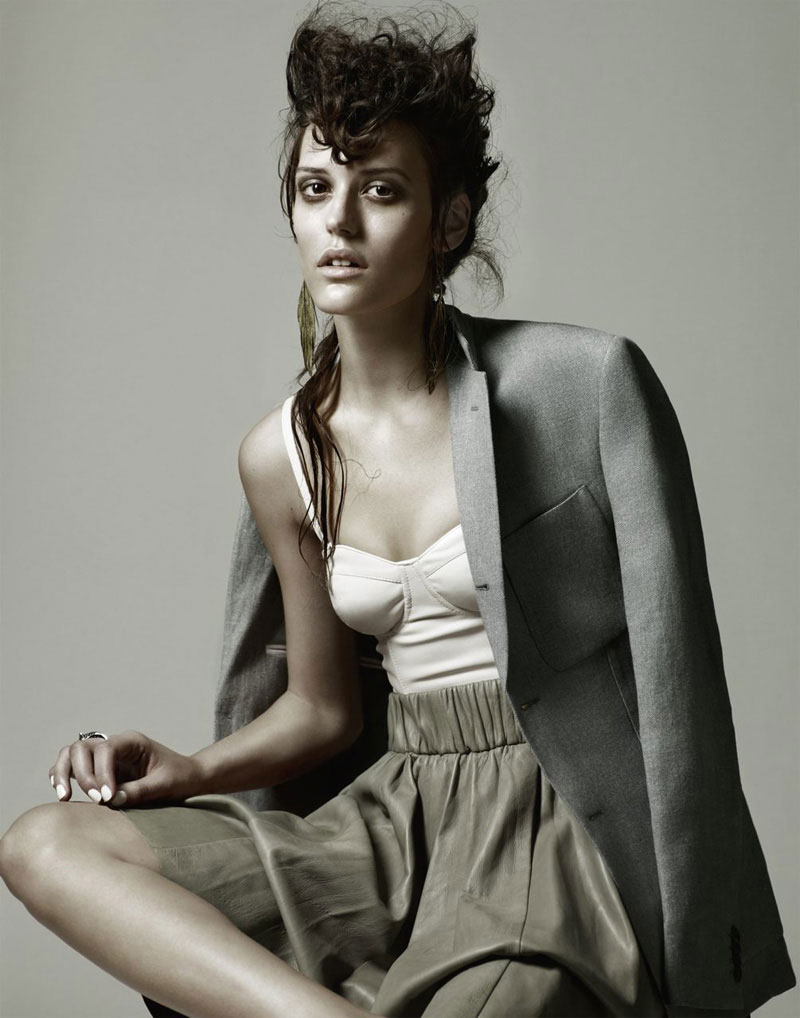 Patti wears Jacket Our Legacy, Bustier Top H&M, Leather Skirt Acne, Ring Jus
Photographer: Elisabeth Frang @ Söderberg Agentur
Stylist: Gisela Rydberg @ Agent Bauer
Models: Henrietta Hellberg, Elsa Brisinger, Becca B, and Patti P @ Mikas
Hair: Jenny Karlsson @ Mikas Looks
Make up: Filippa Smedhagen Sund @ Mikas Looks
Enjoyed this update?