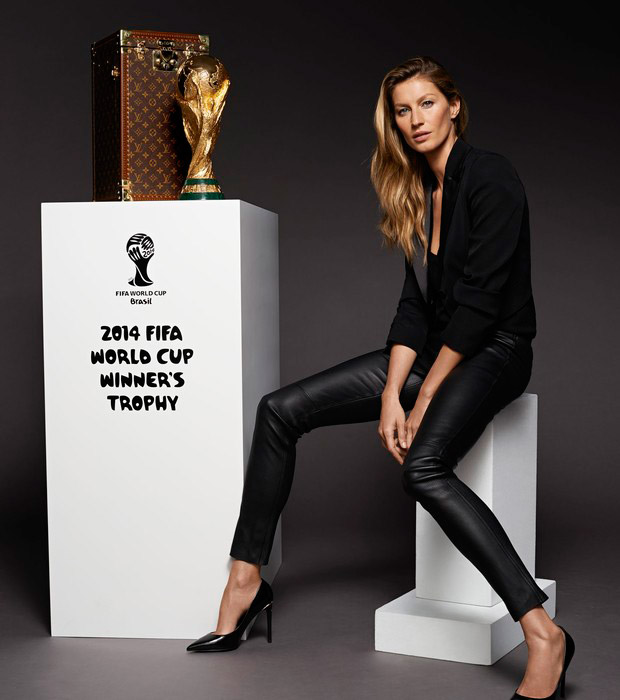 As previously reported, Gisele Bundchen will have a role in the 2014 World Cup final ceremonies. However, the Brazilian model will not be presenting the trophy to the winning team as reports were saying. Instead, she will carry the trophy to be placed on the pitch before the match at Maracana Stadium, according to The Associated Press. Gisele will be joined alongside Carles Puyol who played on Spain's winning team in 2010. Besides being a part of international events, Gisele is also racking up a lot of fall 2014 campaigns. See her with short hair in the Balenciaga advertisement.
Image: Gisele Bundchen poses with the World Cup trophy and Louis Vuitton designed case
Enjoyed this update?