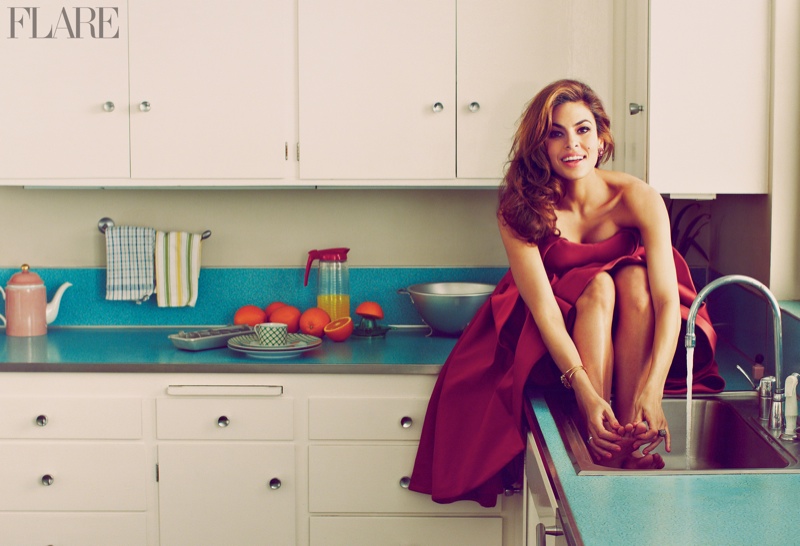 Eva on Flare–Actress Eva Mendes graces the May cover of FLARE Magazine. The brunette bombshell poses for Guy Aorch in the photo shoot where she plays up her domestic side in ladylike looks styled by Hayley Atkin. In the magazine, Eva opens up about her style regrets, what her mom thinks of her dresses and working with Miuccia Prada. See more images and quotes from the feature on FLARE.com.
On the revealing outfits she regrets:
"It's not that I'm against body-conscious clothes: I have worn them on the red carpet or out, but when I'm photographed in them, I always regret it. For me, it's always been the easy way out. When I wear something a little more reveal- ing, I think, Oh, gosh, I should have been more creative."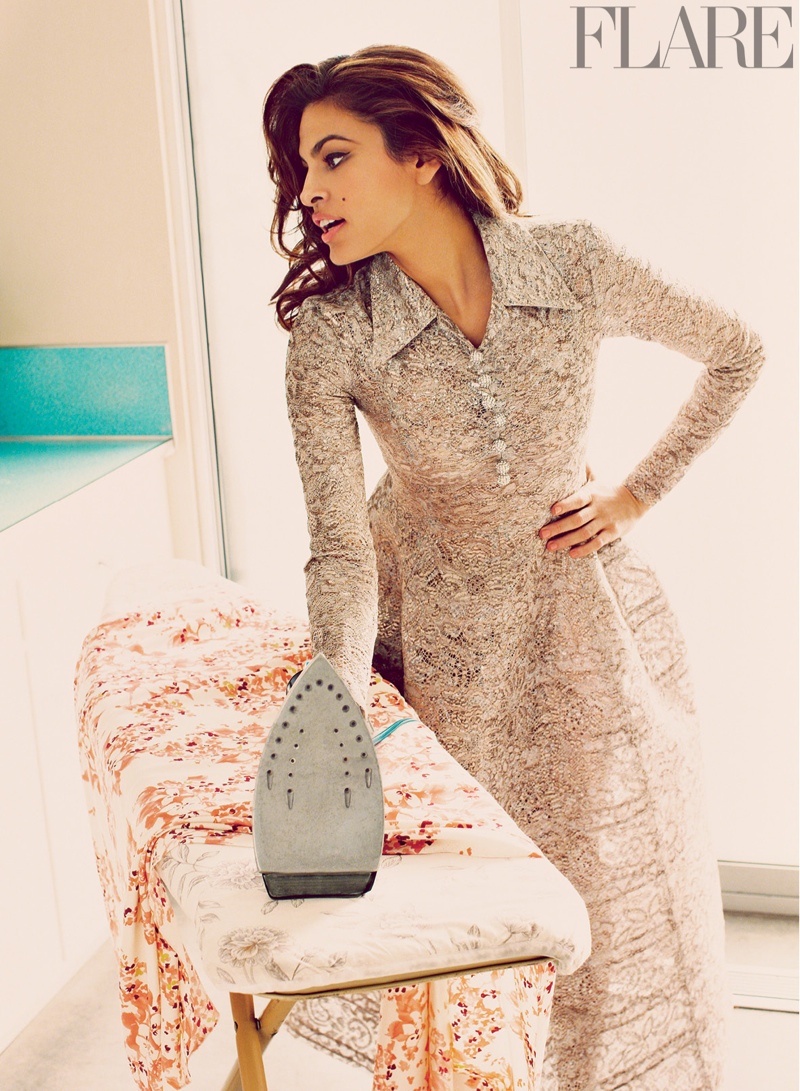 On her mother's red carpet critiques:
"Her mamá regularly emails her daughter critiques of her red-carpet outfits, entitled "Mom's Review." "She's usually on the money. If she doesn't like something, I can usually see why: it didn't photograph well or looked weird around the waist."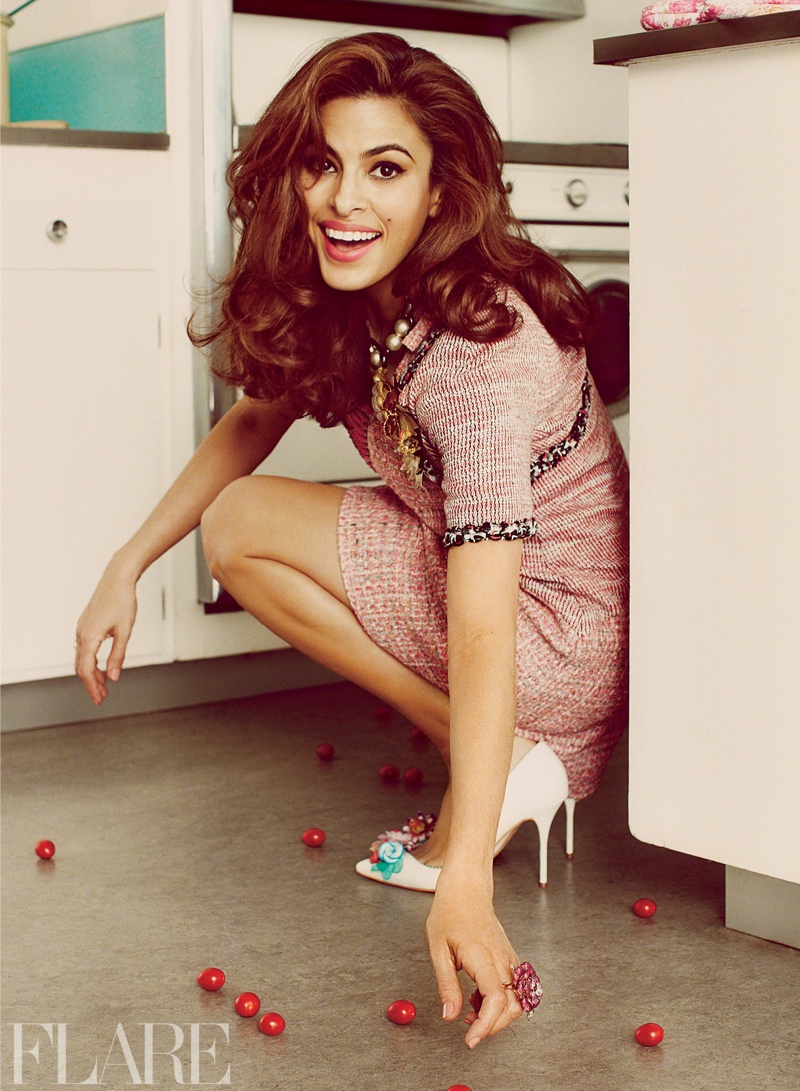 On working with Miuccia Prada on her recent film premeire dress:
"Ms. Prada wanted my input. The dress felt really ladylike. We came up with some- thing really sweet, simple and elegant, colourful and easy."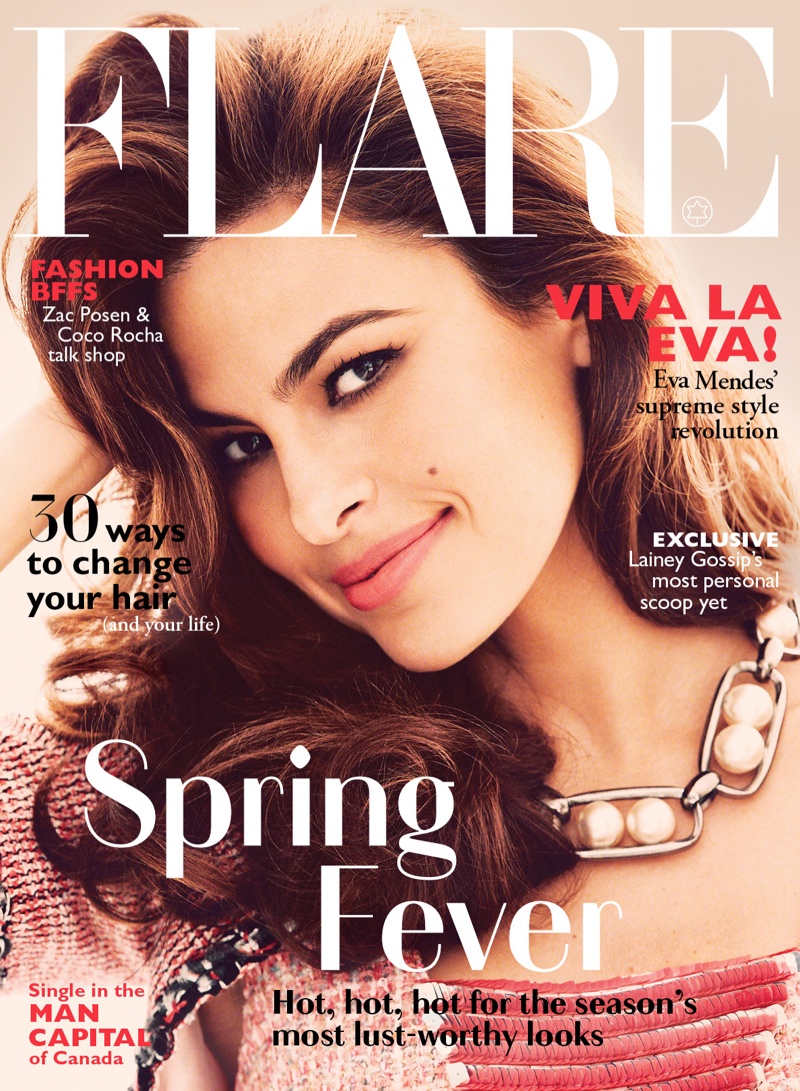 Images courtesy of Flare/Guy Aroch
Enjoyed this update?