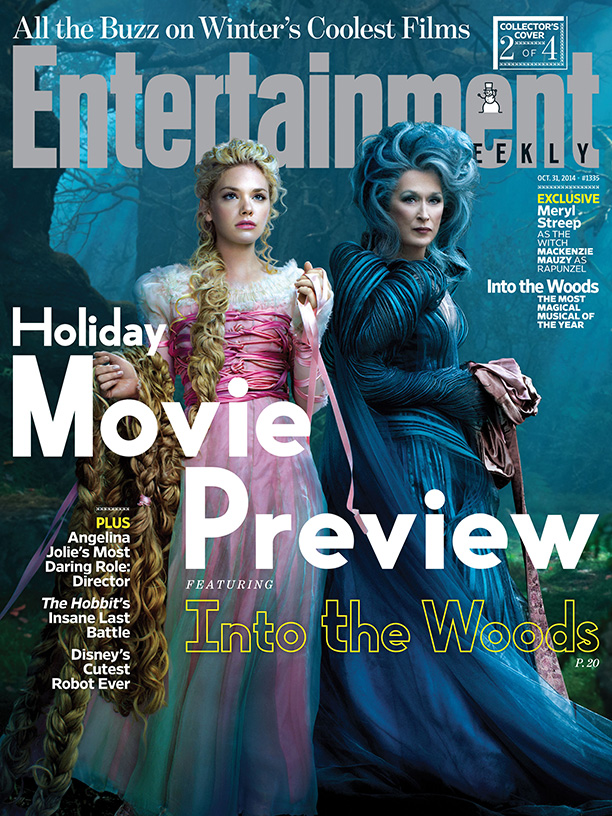 The November 2014 issue of Entertainment Weekly gives a first look at the upcoming musical "Into the Woods". The all-star cast includes Meryl Streep, Emily Blunt, Anna Kendrick, Chris Pine and Johnny Depp. Entertainment Weekly has four covers featuring the actors in character for the film which will hit theaters in January 2015.
"I've been offered many witches over the years, starting when I was 40, and I said no to all of them," Meryl Streep told EW. "But this was really fun because it played with the notion of what witches mean. They represented age and ugliness and scary powers we don't understand. So here's my opportunity to say, here's what you wish for when you're getting old."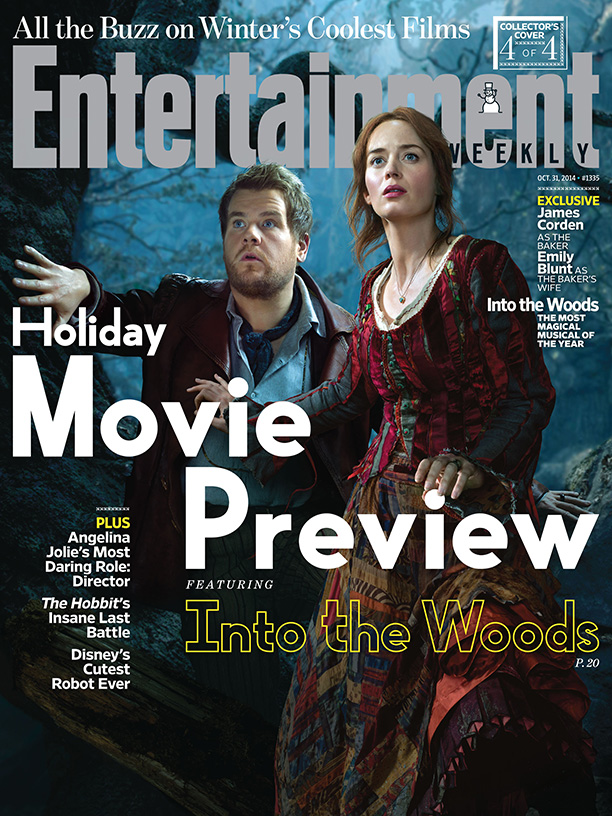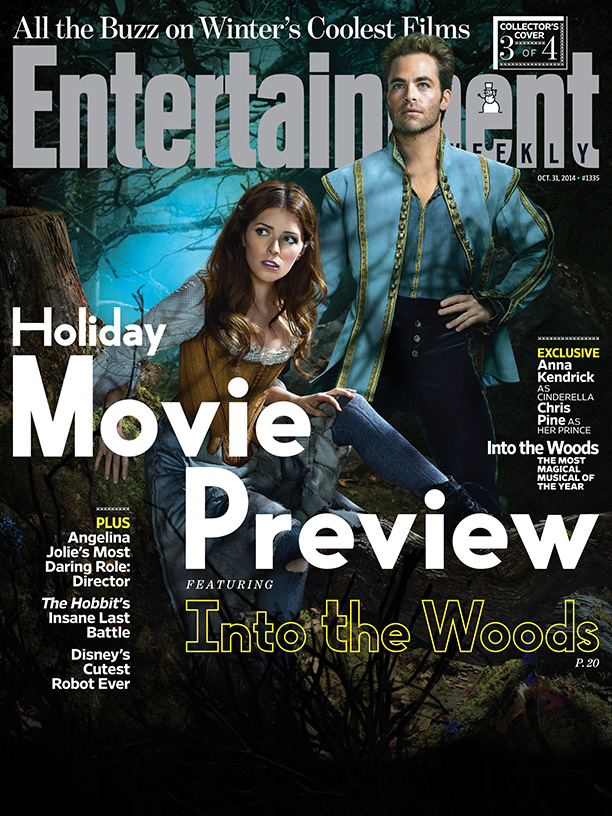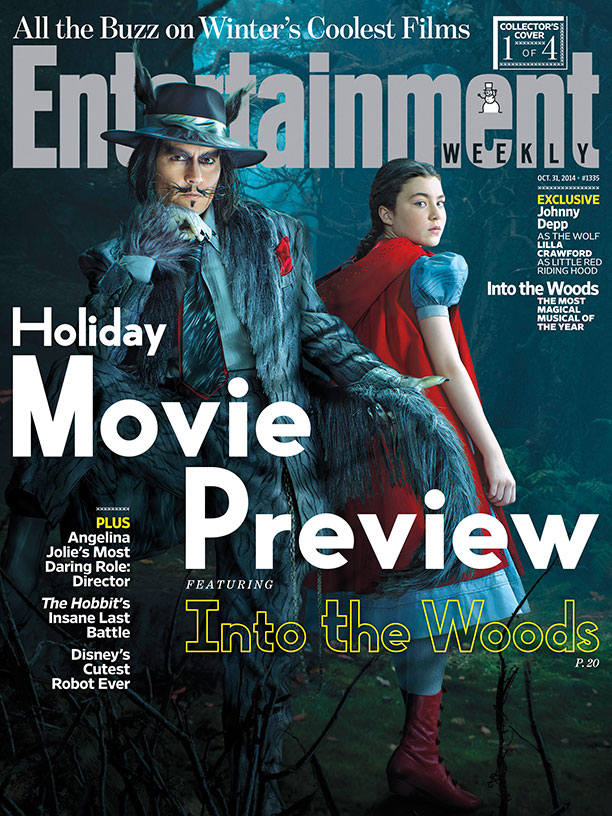 Enjoyed this update?