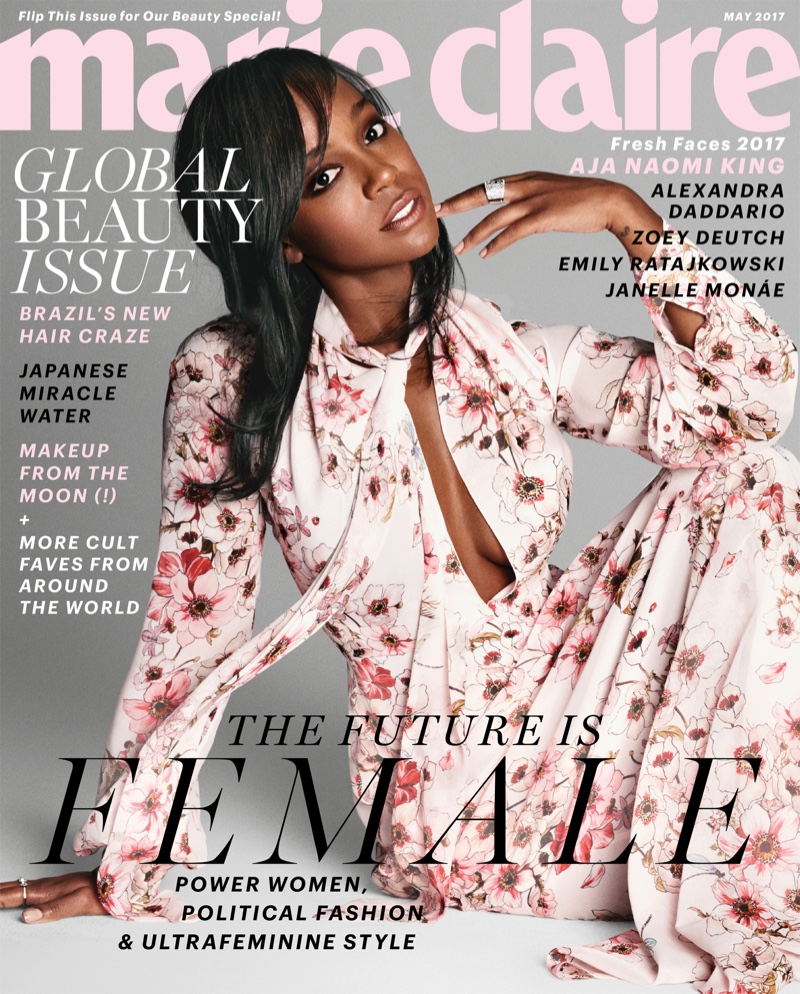 The May 2017 issue of Marie Claire taps five fresh faces for five individual covers. Model Emily Ratajkowski, actresses Aja Naomi King, Alexandra Daddario and Zoey Deutch as well as singer Janelle Monae grace the magazine. Photographed by Nicholas Moore, the five women wear fashion forward looks in the studio shots. Out on newsstands on April 18th, the new issue celebrates feminism and political activism.
Related: Emily Ratajkowski Lounges in Bed for DKNY Intimates Campaign
Zoey Deutch is a Glamorous Vision in C Magazine
Alexandra Daddario Looks Smokin' Hot in GQ Mexico
Marie Claire May 2017 Cover Stars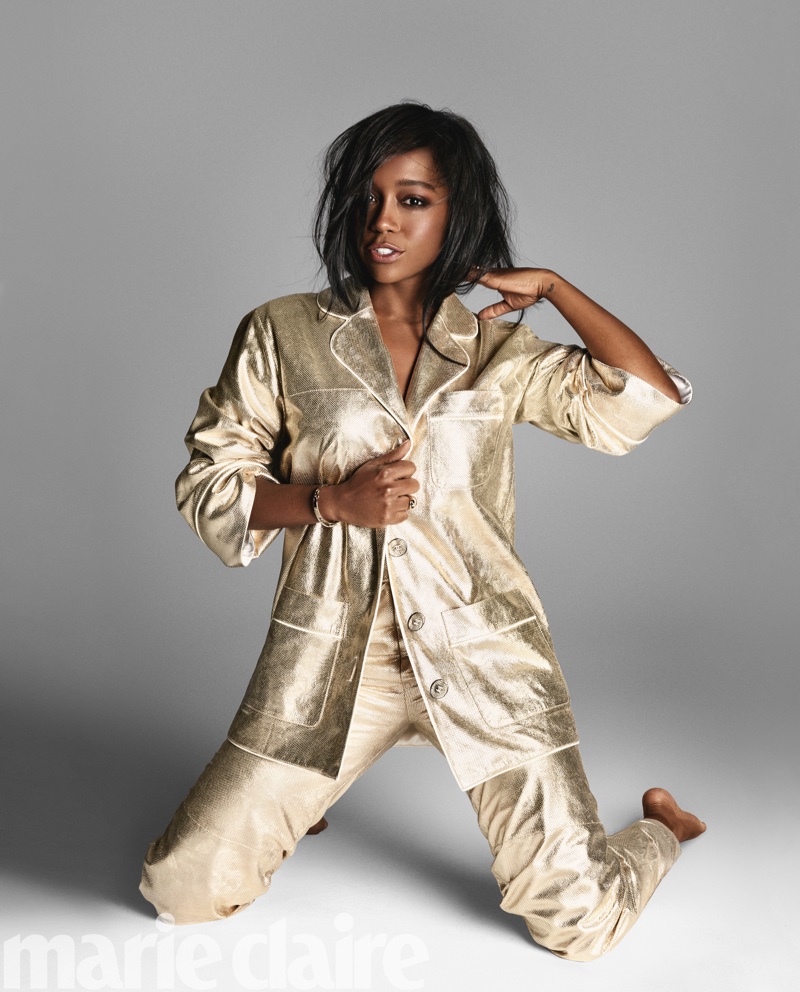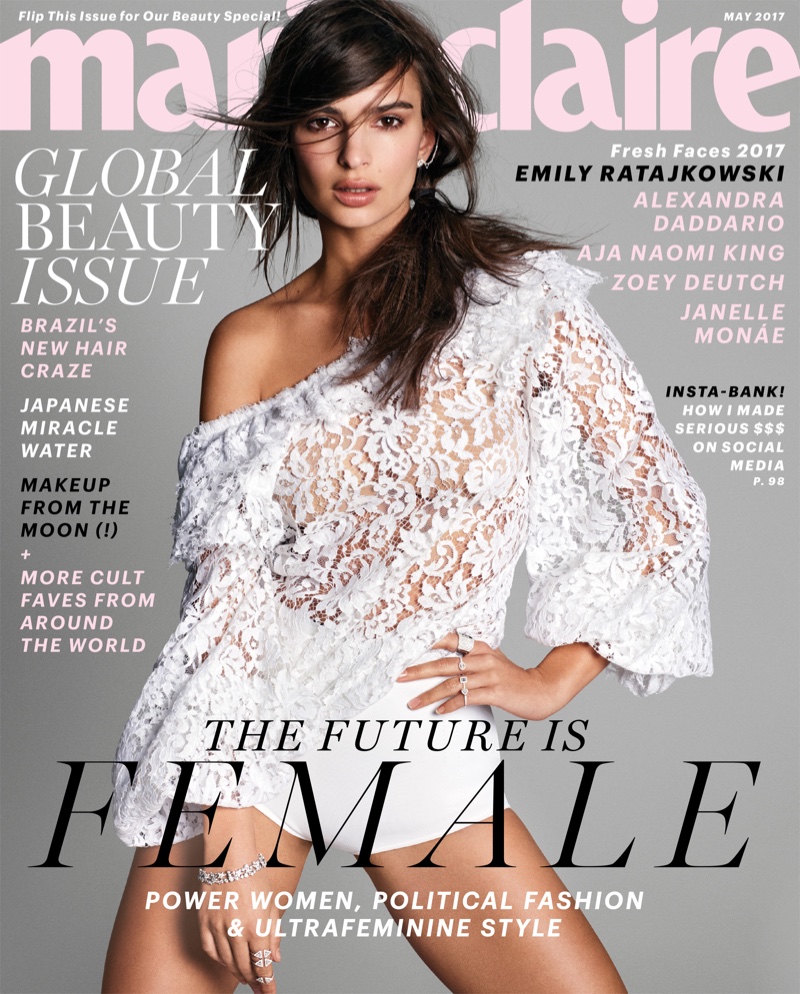 Emily Ratajkowski on Being a Feminist
Emily Ratajkowski talks about being a feminist and sex symbol. "In every profile written about me, there is, 'She's so sexual and she's such a sex symbol,' paired with, 'But, wow, she knows about politics.' And that in itself is sexist. Why does it have to be one or the other?"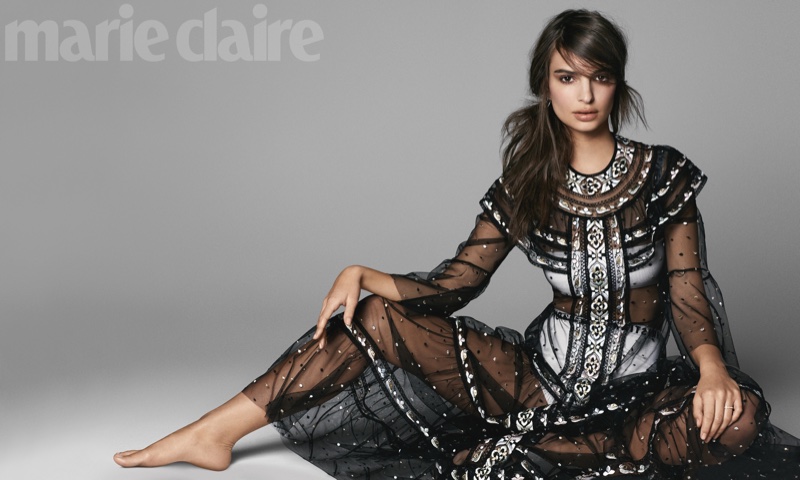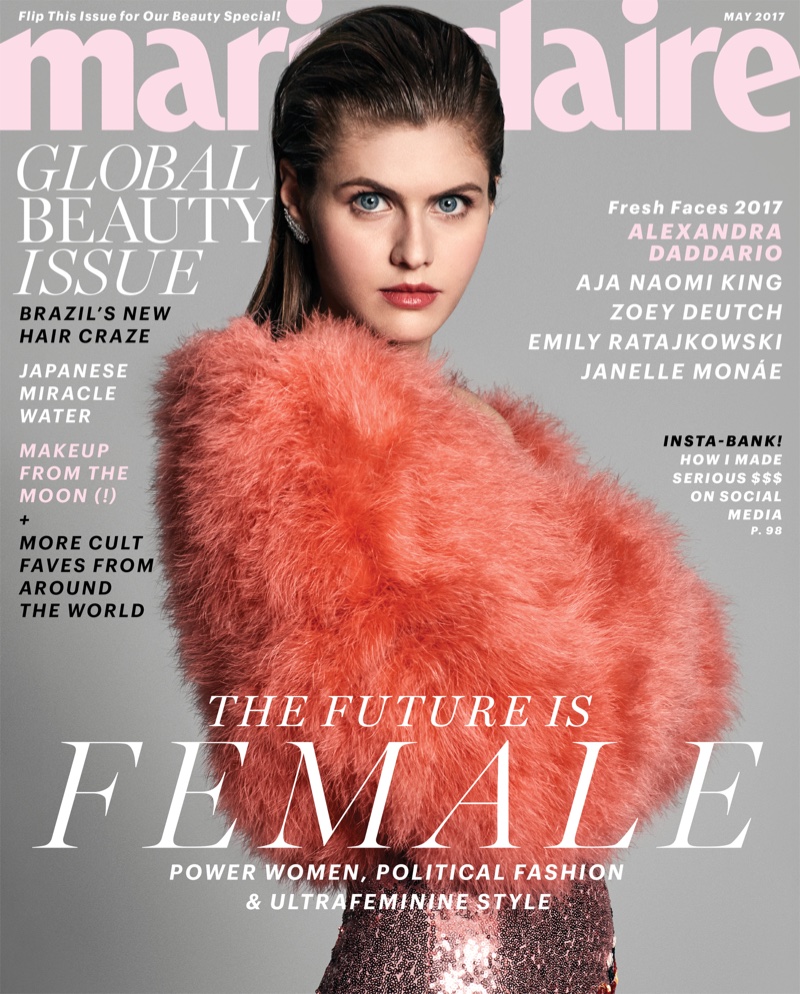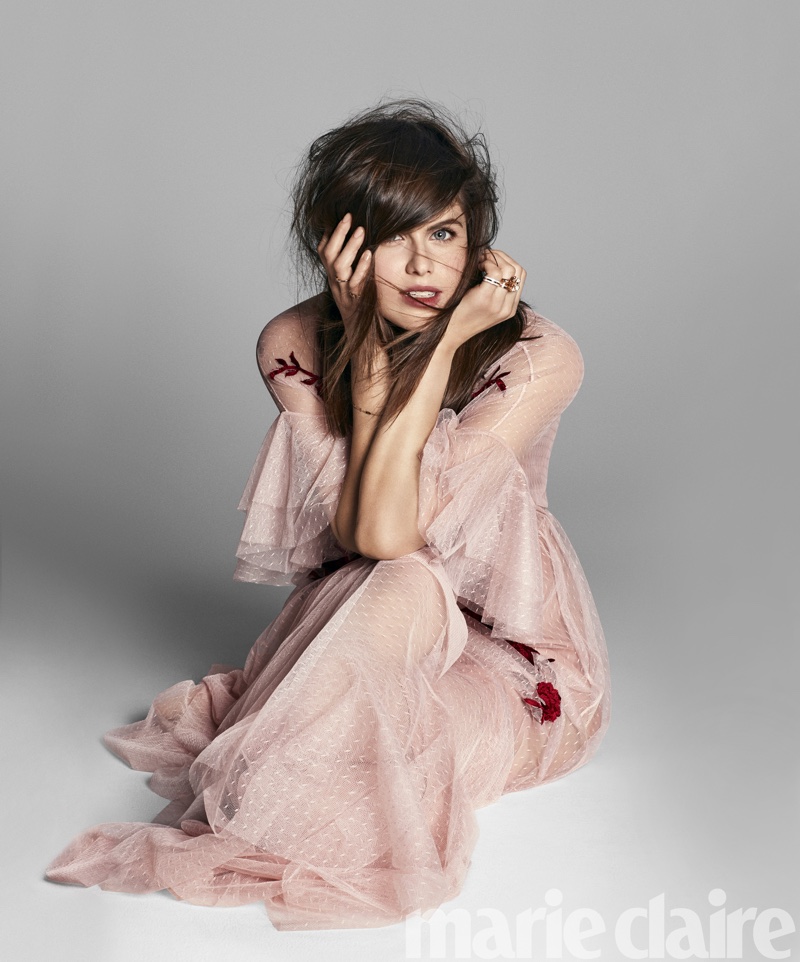 Alexandra Daddario on Politics
Alexandra Daddario talks to Marie Claire about emotion and politics. "I think we are beginning to look at ourselves differently now. Politics to me is finally about how we treat the people in our lives and those around us. What are we angry about? What do we hate?" She continues, "What do we love? Do we want other people to do what we do? Do we not care what other people do? Do we feel safe? It all becomes this jumbled mess of fear and hate."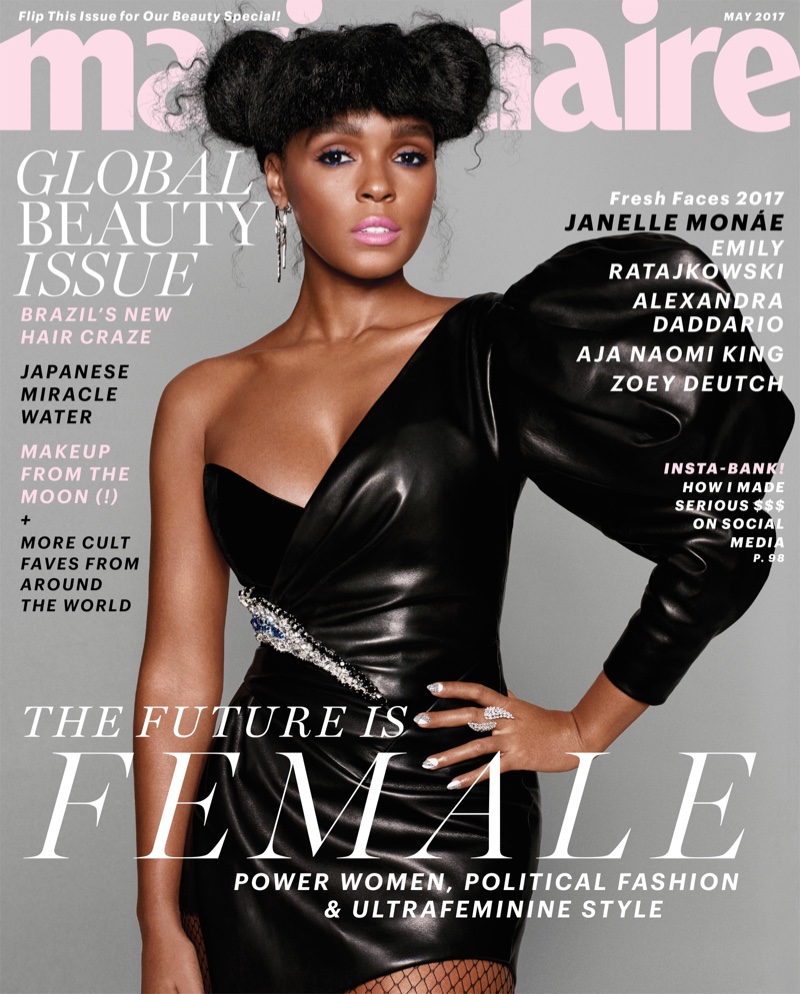 Janelle Monae on Women
Janelle Monae talks to the magazine about the need for respect for women. "People have to start respecting the vagina. Until every man is fighting for our rights, we should consider stopping having sex. I love men. But evil men? I will not tolerate that. You don't deserve to be in my presence. If you're going to own this world and this is how you're going to rule this world, I am not going to contribute anymore until you change it. We have to realize our power and our magic. Because I am all about black-girl magic, even though I'm standing with all women. But this year? This year, I am so carefree black girl."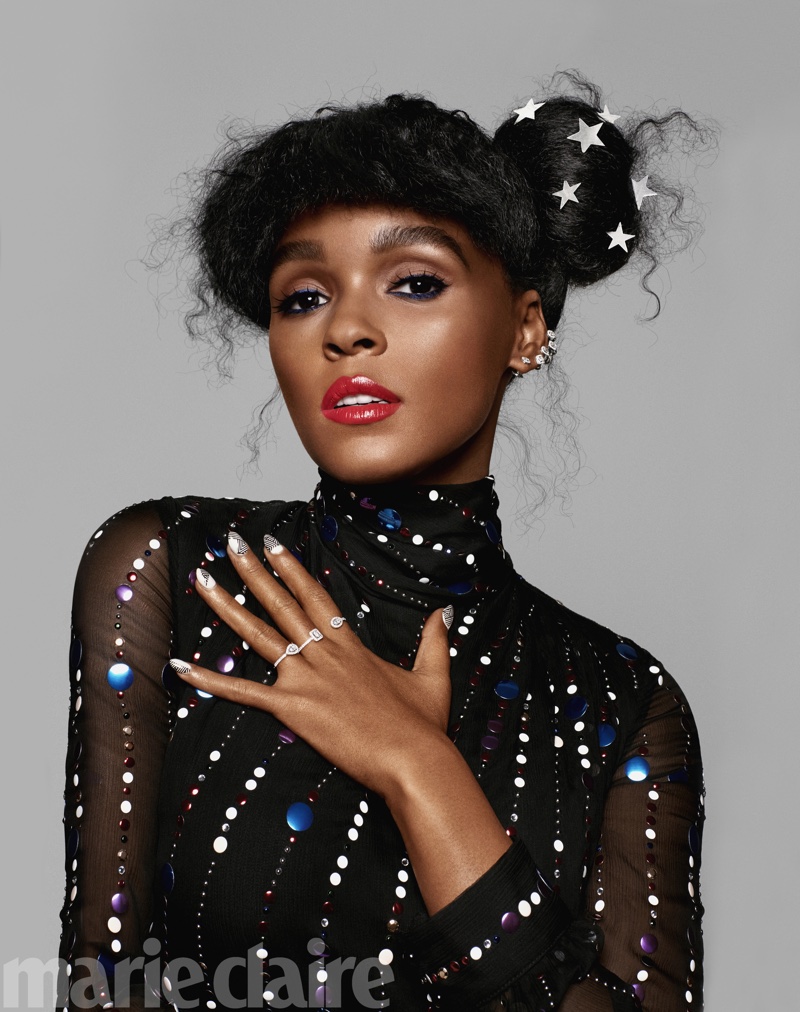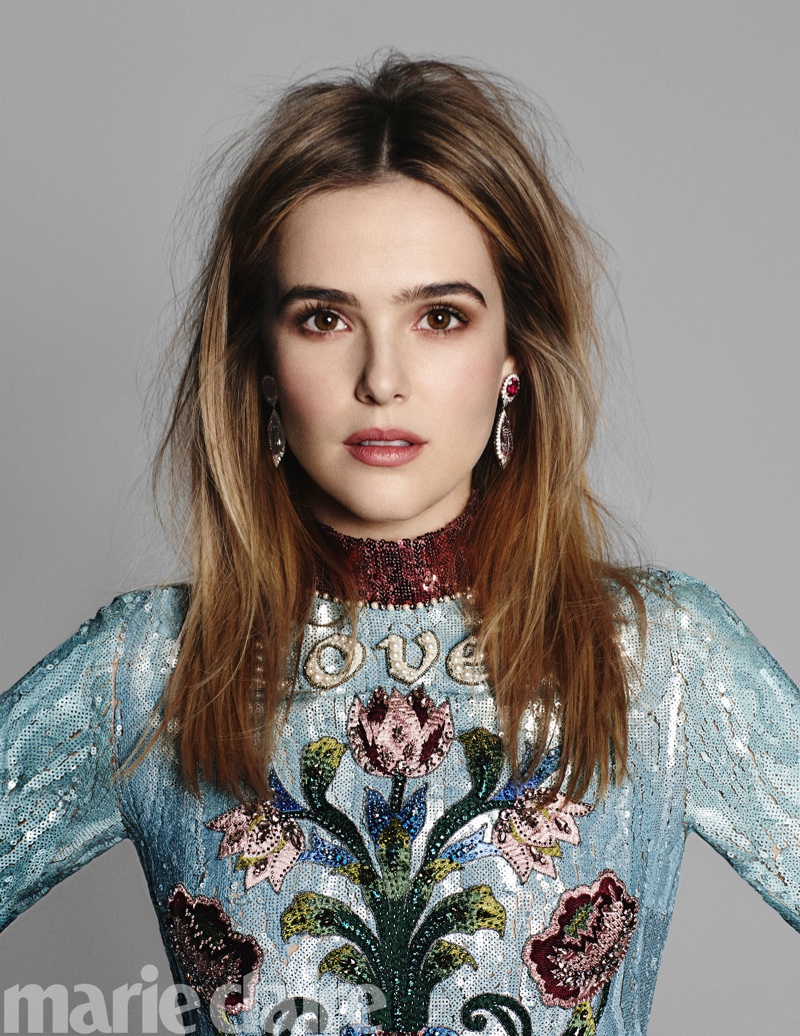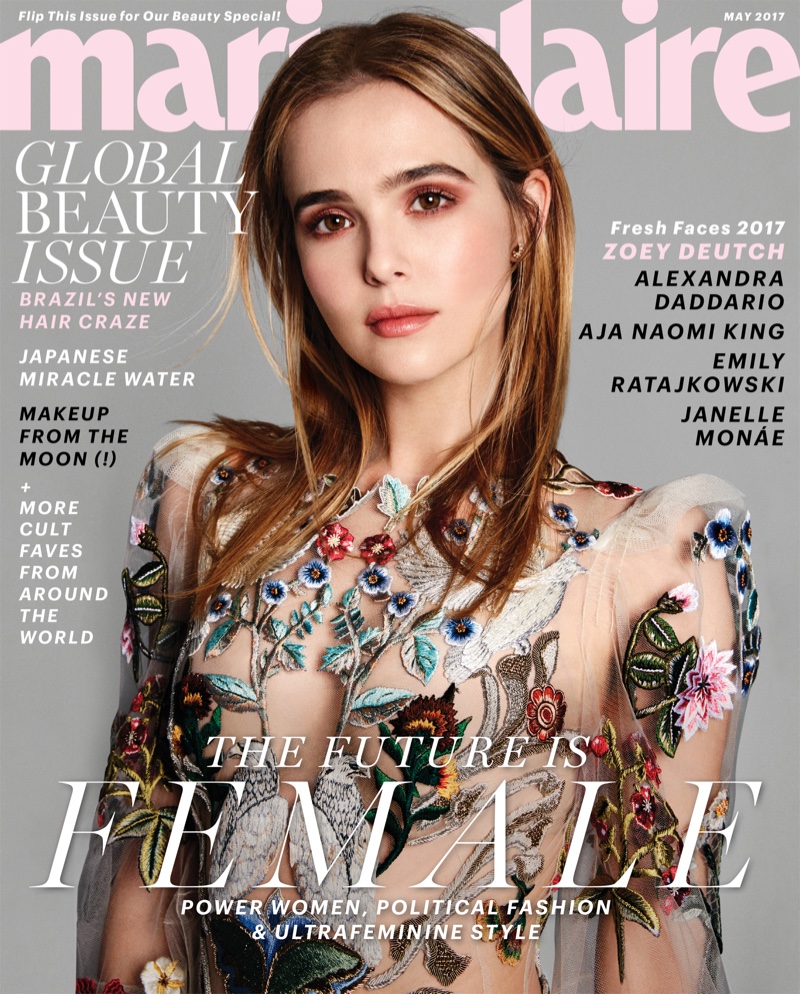 Enjoyed this update?