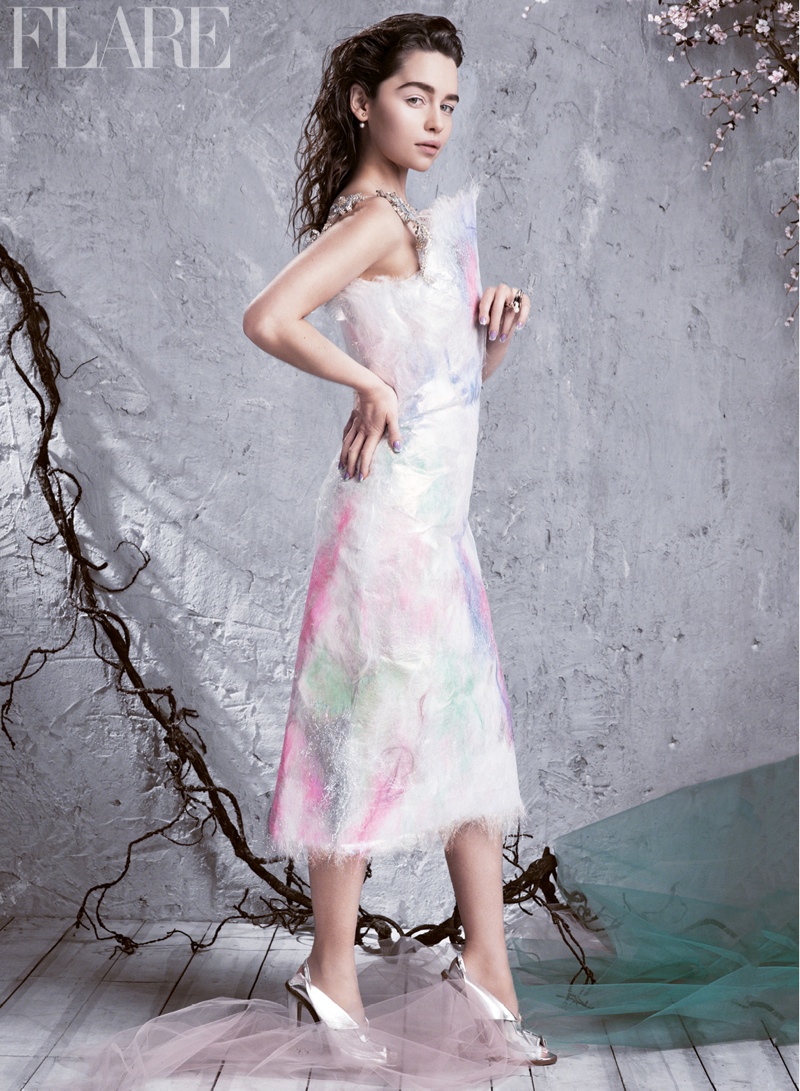 Emilia on Flare–Gracing the April cover of Canada's FLARE Magazine, actress Emilia Clarke looks pretty in pastels wearing a look from Burberry Prorsum's spring 2014 collection. Clarke has been on a roll lately, appearing in shoots for Glamour France and WSJ Magazine. Nino Muñoz captures the "Game of Thrones" star for the shoot with styling by Kemal & Karla. See more photos and quotes from the feature below.
ON THE MISLEADING NATURE OF RED-CARPET GALLERIES: "There are no captions on red-carpet photos that say, 'This girl trained for two weeks, she went on a juice diet, she has a professional hair and makeup person, and this dress was made for her.' I just wish they'd say, 'It ain't the truth.'"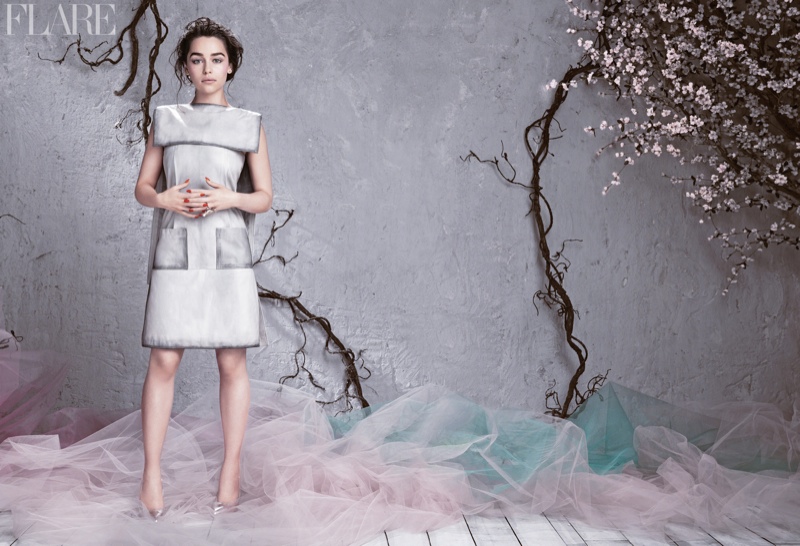 ON THE NEW SEASON OF GAME OF THRONES: "The whole of season four is dark and really emotional. If you asked any of the actors about this season, they'd say, 'Oh no, my character's got the best arc.'"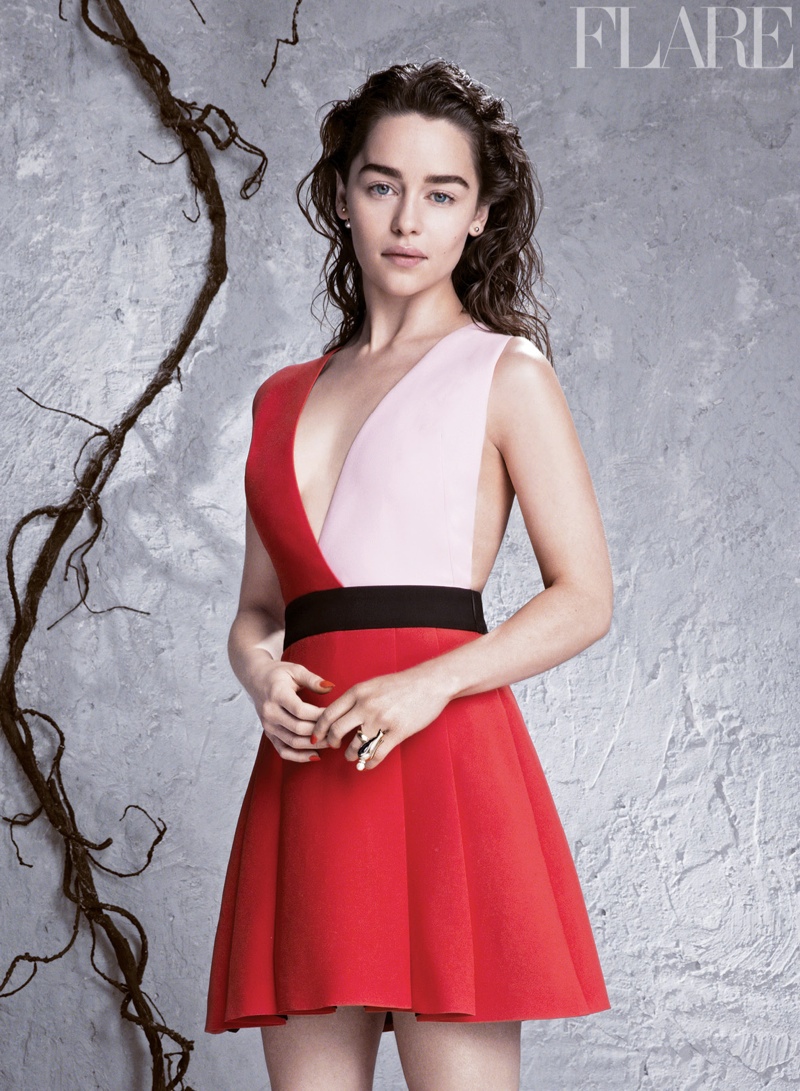 ON HER VERY EMBARRASSING GAME OF THRONES AUDITION MOMENT: "I get there, and I'm all dressed up to the nines, wearing a nice outfit with heels. I walk into an auditorium that's got 50 people from HBO. I'm nervous like you wouldn't believe. I had a Diet Coke right before I walked in, so I was buzzing. I said hello to each of the 50 people individually and walked down the steps, then fell over walking down."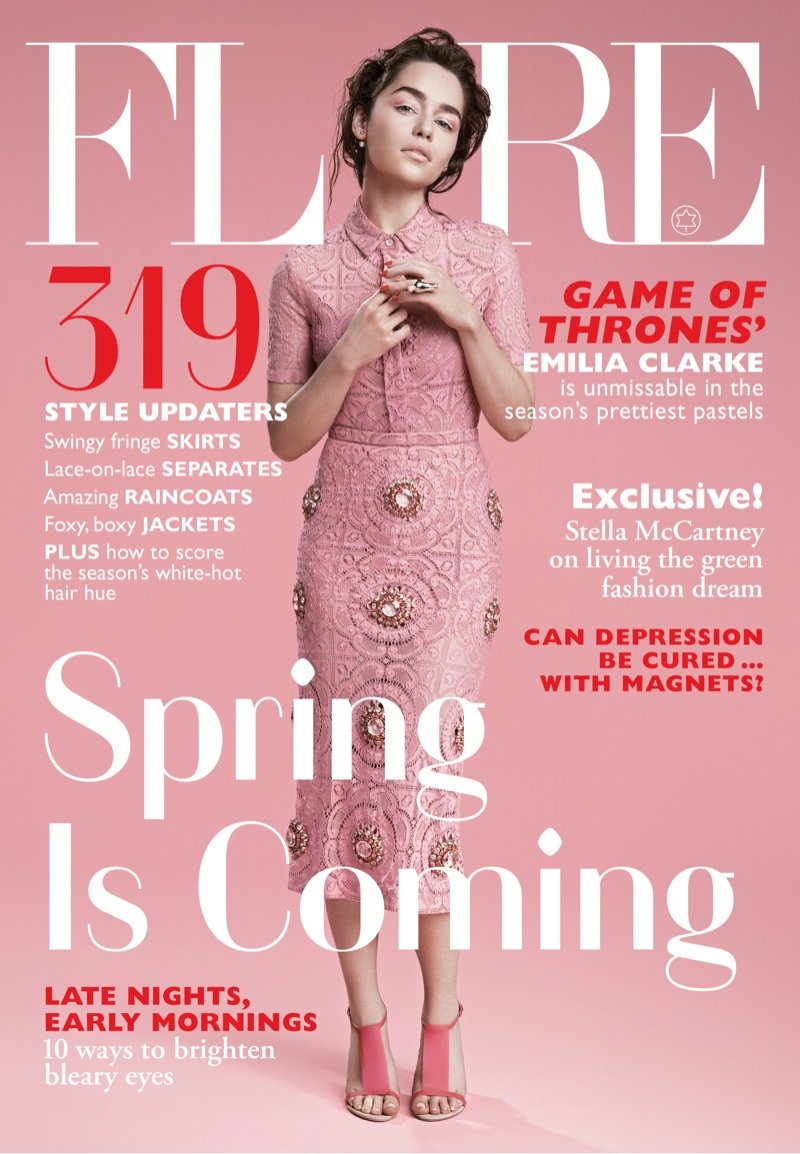 Enjoyed this update?