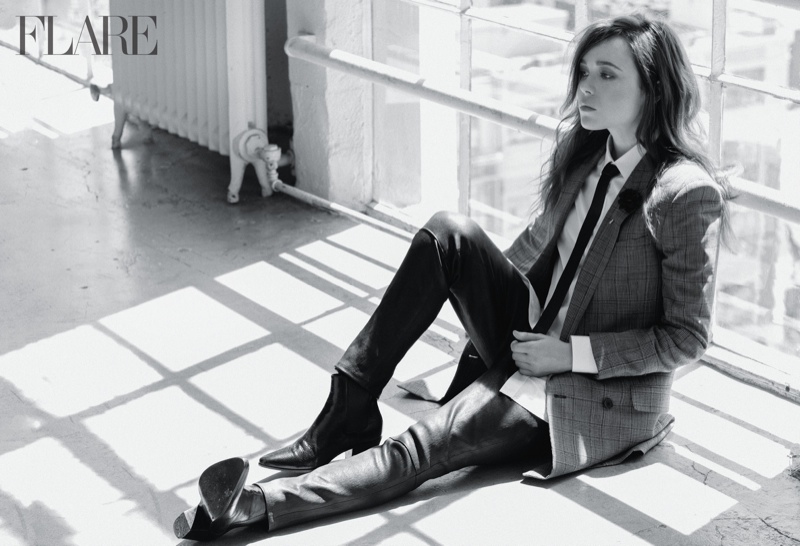 Ellen on FLARE–It's been over six years since Ellen Page has covered a fashion glossy, and now Canadian magazine FLARE has the scoop on the actress who recently made headlines by coming out as a lesbian. Besides talking about her recent announcement, Ellen wears some killer fashions with images photographed by Nino Muñoz. Samantha McMillen styled the "X-Men" star in a Saint Laurent look for the cover image. See some quotes from the feature below.
ON WHY SHE DECIDED TO COME OUT:
"The more time went by, the more something just happened, an Oh my god—I want to love someone freely and walk down the street and hold my girl- friend's hand."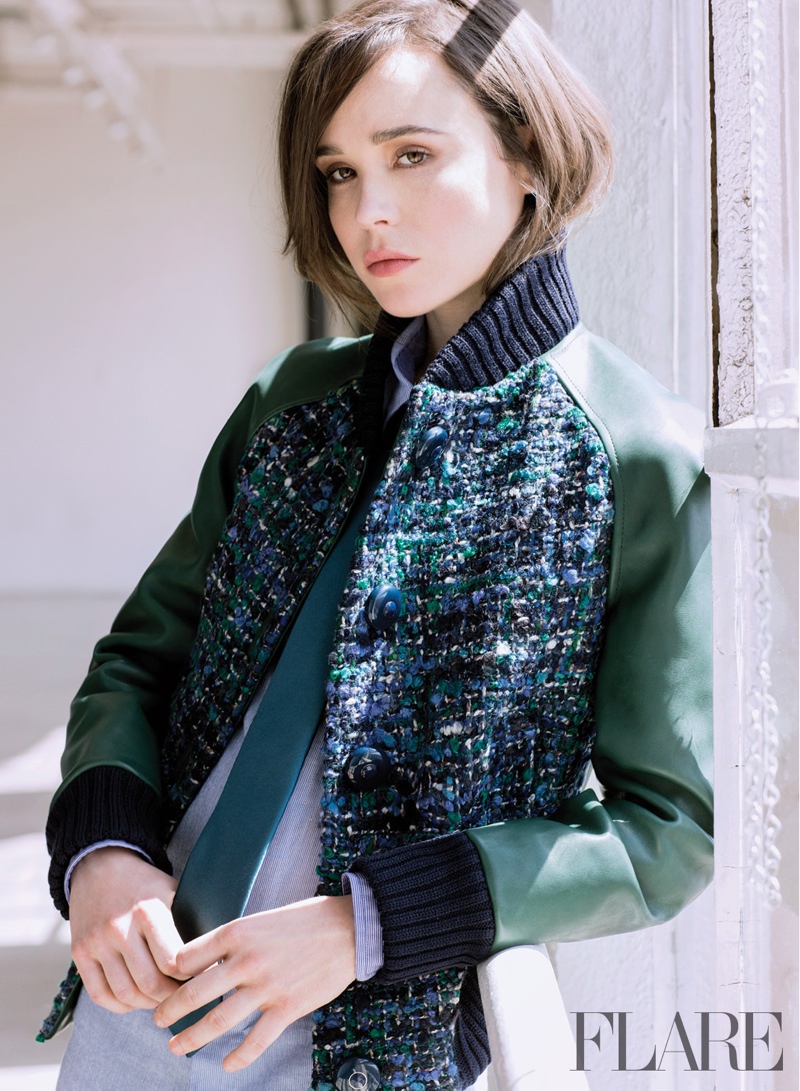 ON WHY SHE HESITATED TO COME OUT:
"You think you're in a place where you're all I'm thrilled to be gay, I have no issues about being gay anymore, I don't feel shame about being gay, but you actually do. You're just not fully aware of it. I think I still felt scared about people knowing. I felt awkward around gay people; I felt guilty for not being myself."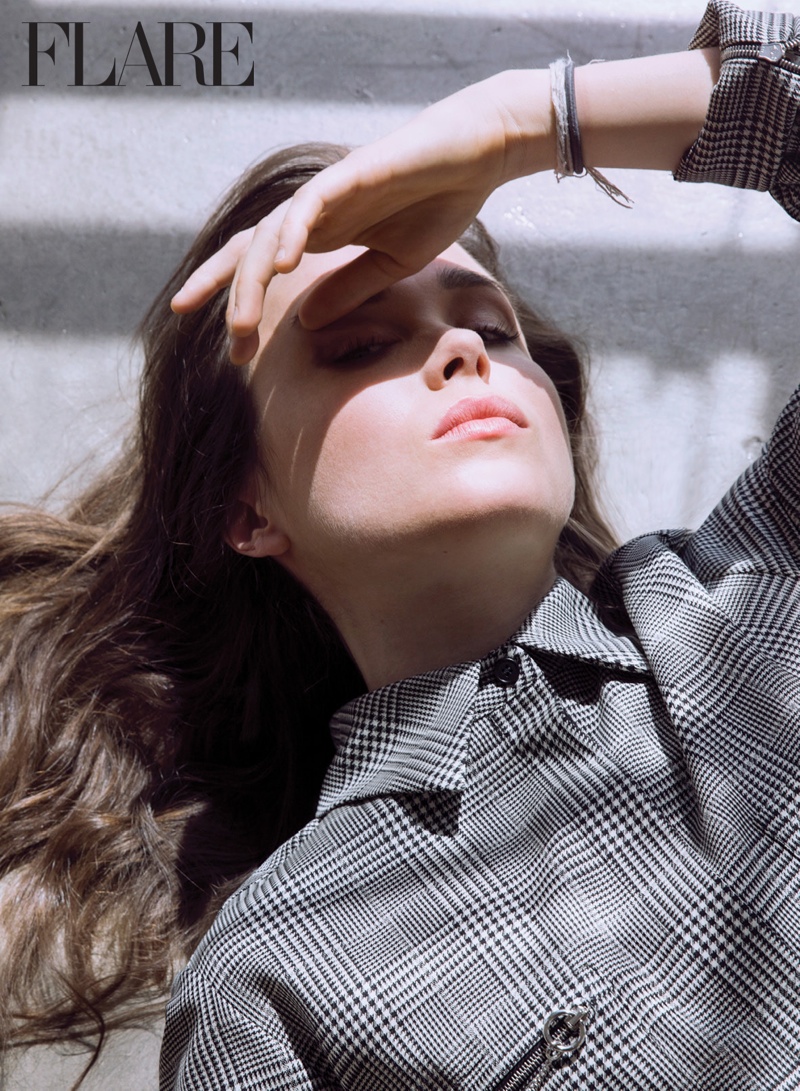 ON WHY SHE JOINED THE X-MEN FRANCHISE:
"I was interested in experiencing what that kind of film- making meant. The amazing thing about X-Men is that, despite the extremity of the circumstance and the superhero nature of it, the story is deeply human and deeply moving."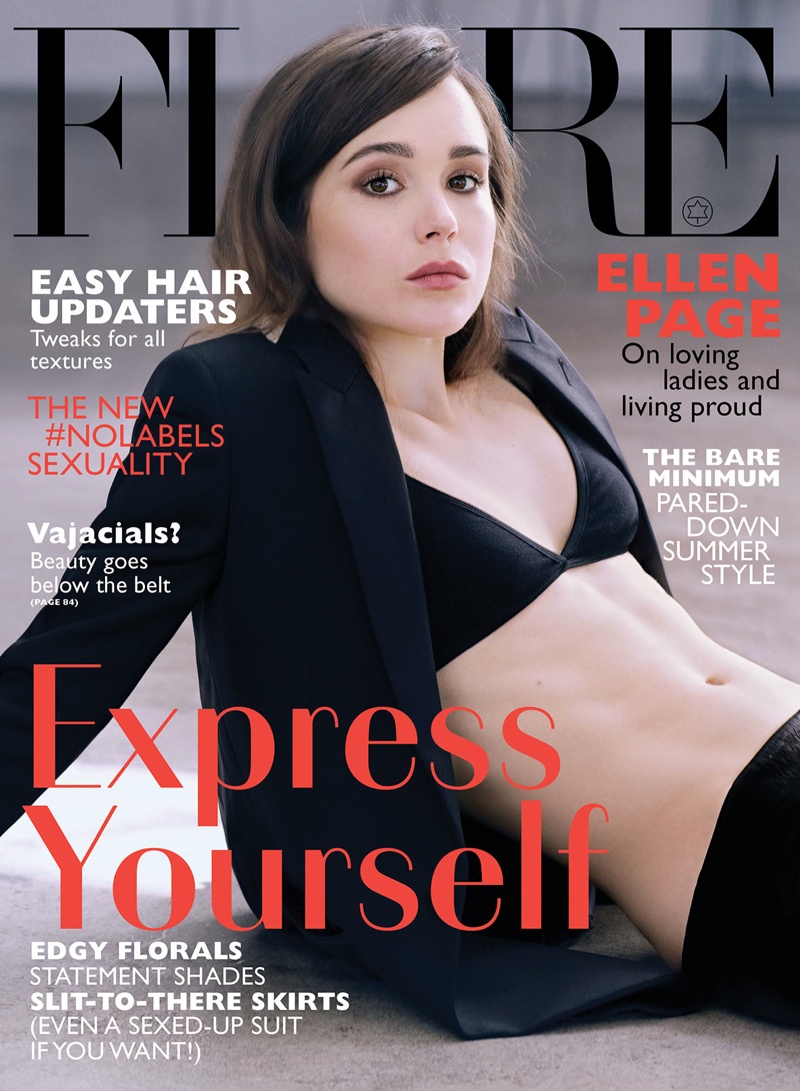 Enjoyed this update?