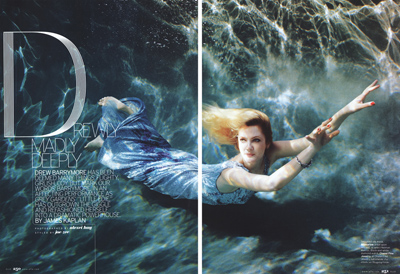 A follow-up to Drew's cover which was posted awhile back.
I flipped through the latest issue of Elle merely yesterday, and although it had some pretty good fashion layouts, I found myself most affected by the Drew Barrymore spread. As far as celebrity photo shoots go, it is a rather refreshing change from what I normally come to expect. There is just something so striking about underwater photography and its ability to enhance movement.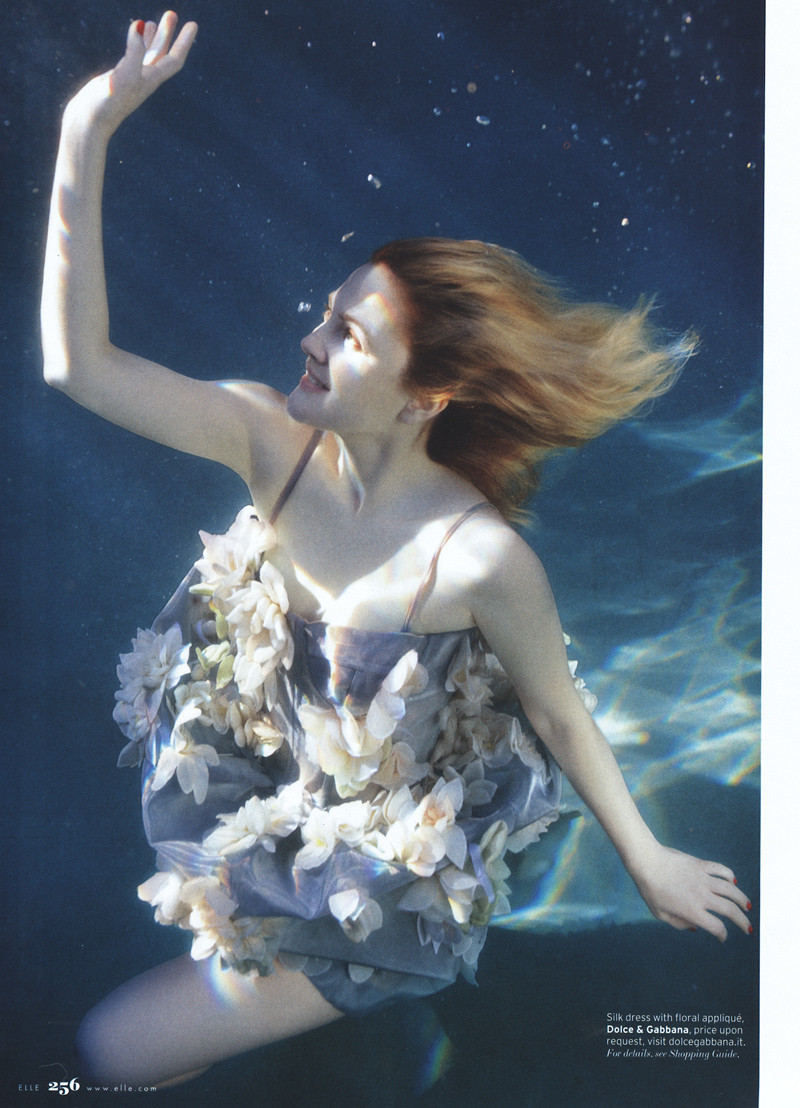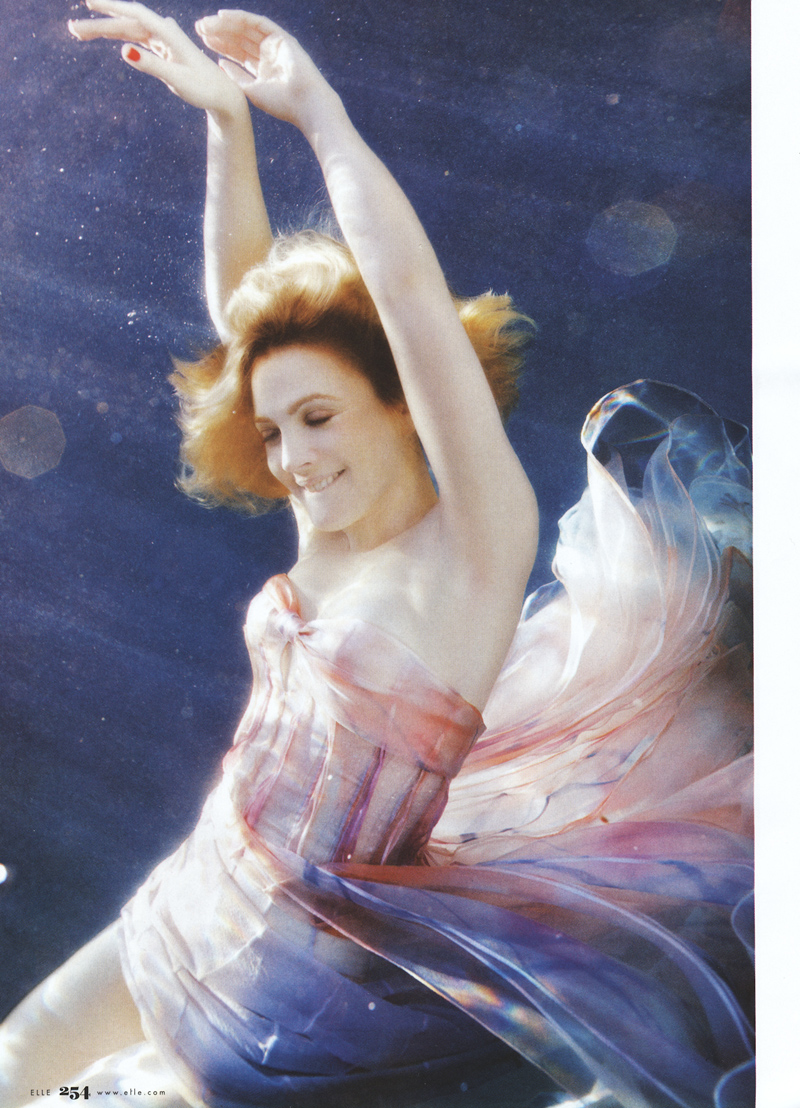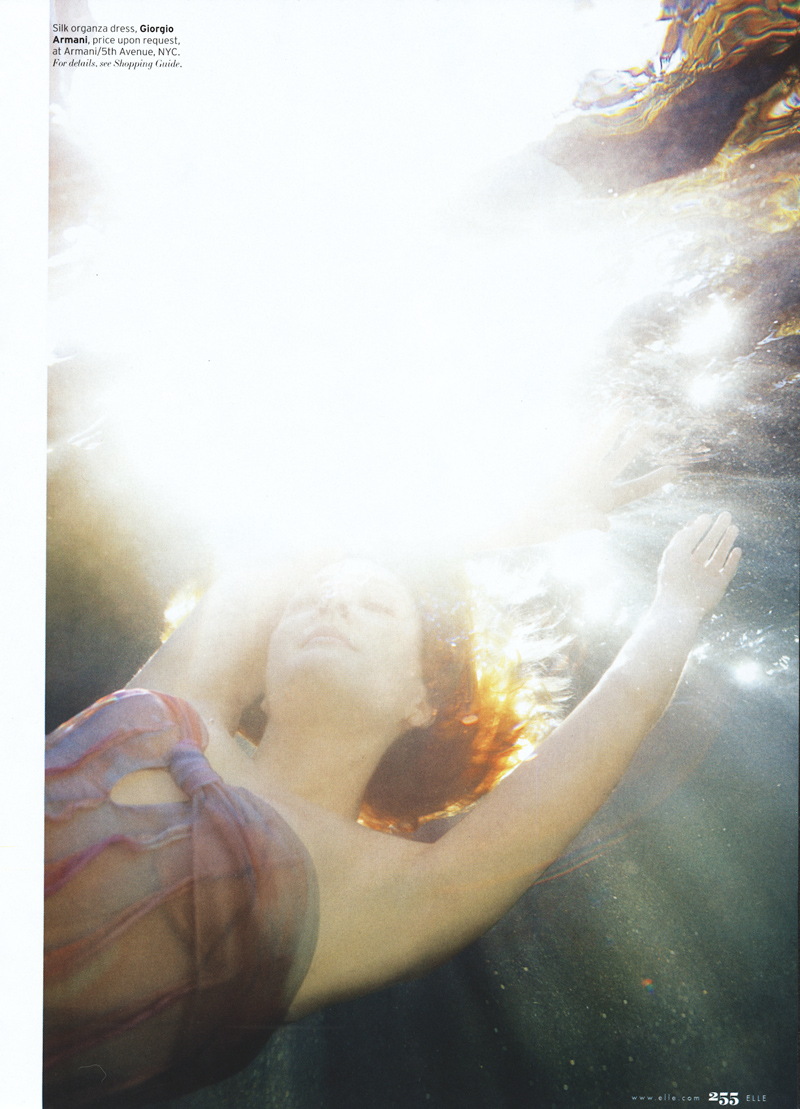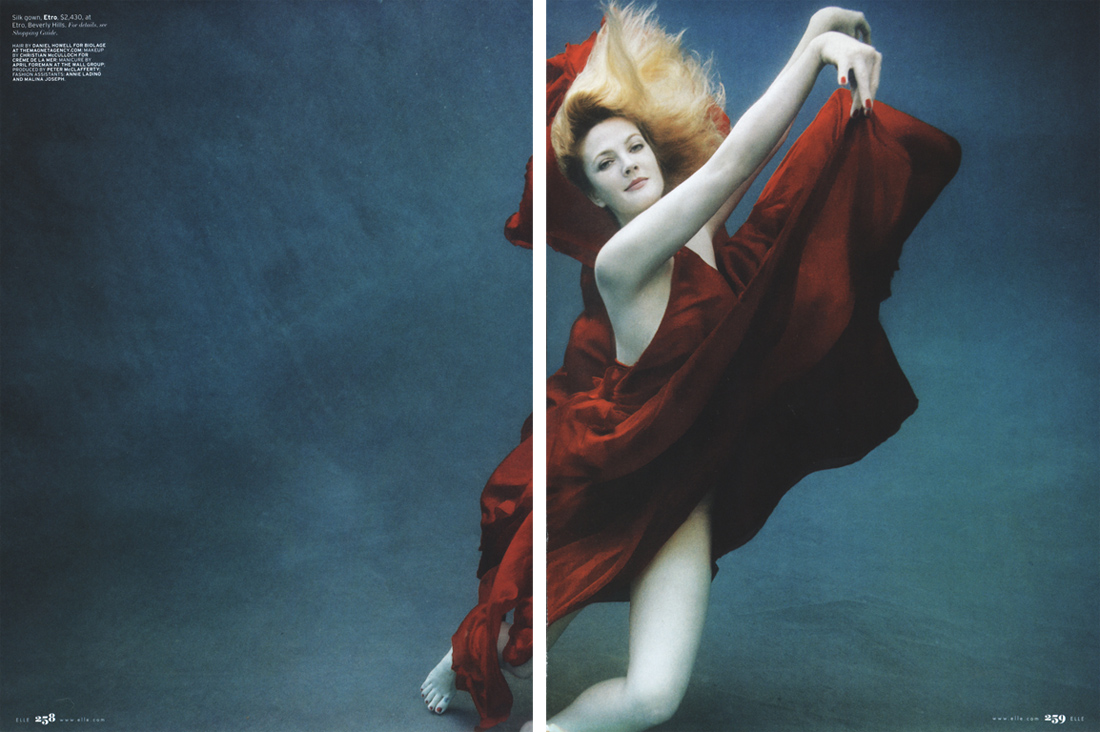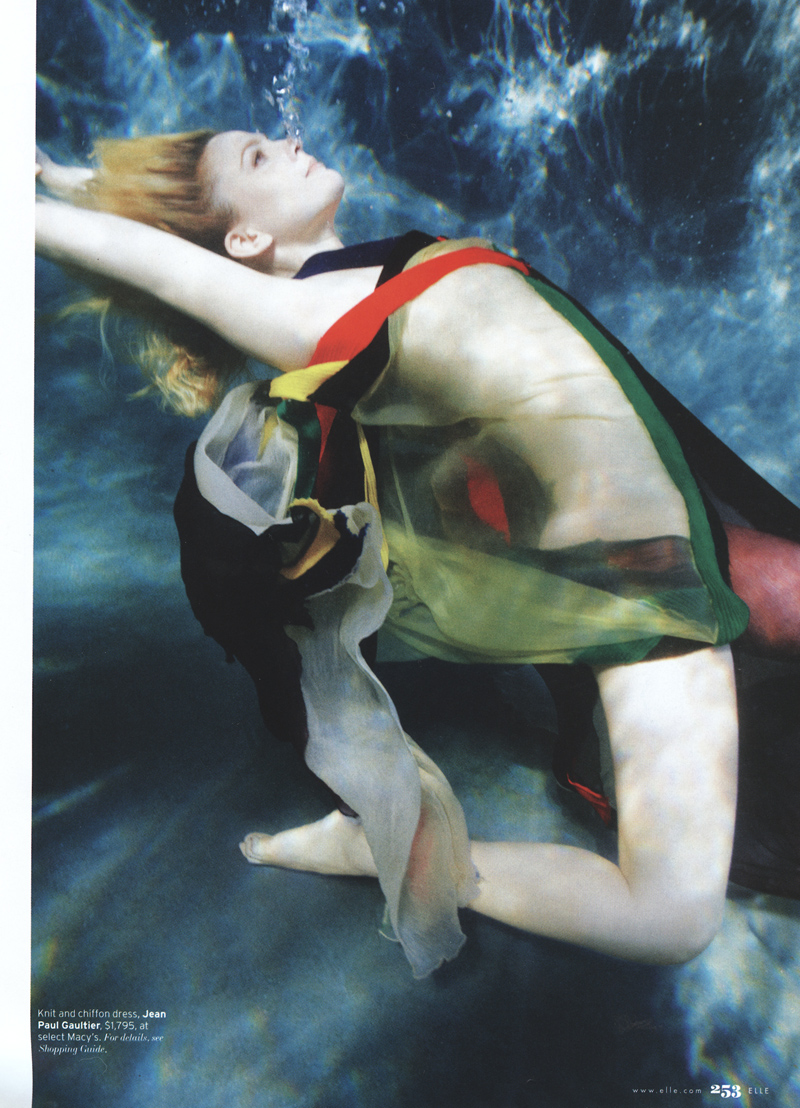 source | sedirea @ tfs
Enjoyed this update?