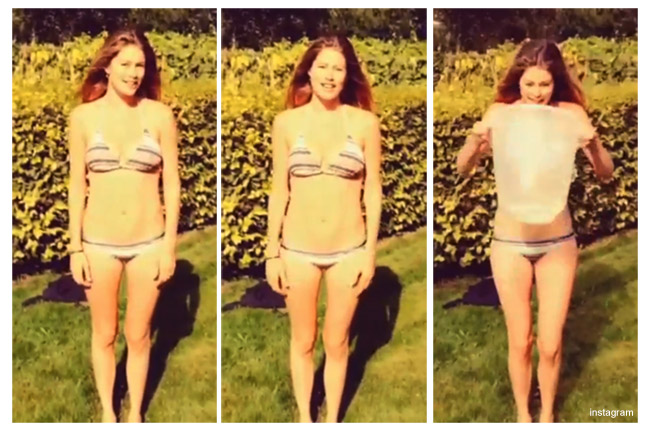 Doutzen Participates in the Ice Bucket Challenge–Model Doutzen Kroes uploaded a video of herself doing the ALS Ice Bucket Challenge in a bikini earlier today on her Instagram. This is only a month after she gave birth to her daughter Myllena Mae, and she is already back in supermodel shape. Fellow Victoria's Secret Angel Alessandra Ambrosio nominated her for the challenge earlier this month. For her part, Doutzen chose her sister Rens, Candice Swanepoel and Lieke van Lexmond to participate in the social media initiative.
The ALS Ice Bucket Challenge has now raised over $100 million according to Forbes thanks to all the celebrity endorsements.
See More Ice Bucket Challenge Videos:
Watch Adriana Lima Do the Ice Bucket Challenge with Her Daughters
Donatella Versace Does the Ice Bucket Challenge with 2 Shirtless Male Models
Enjoyed this update?