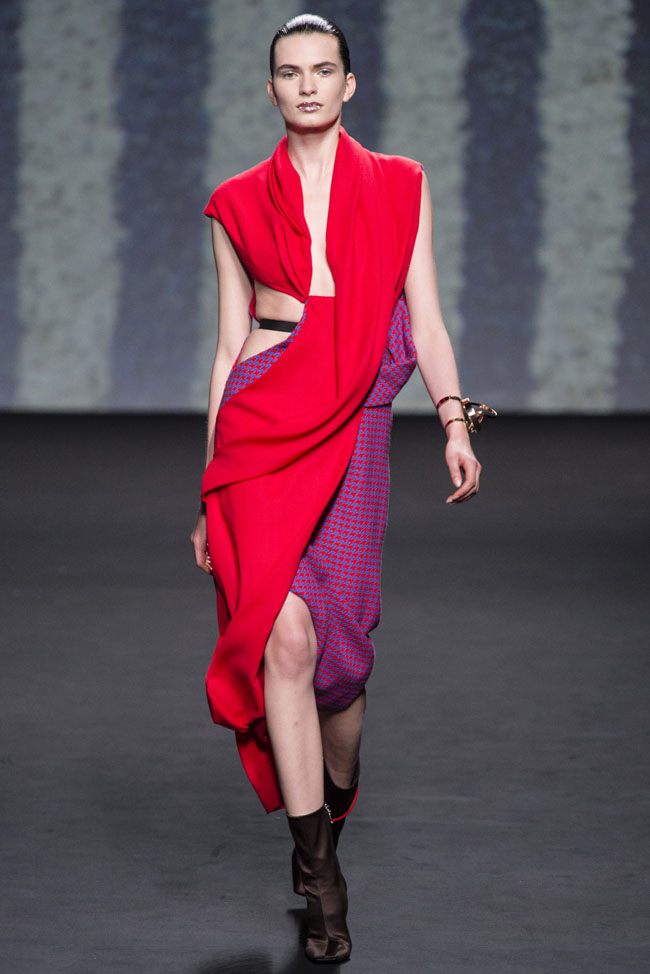 Dior Haute Couture Fall – For his third couture collection, Dior designer Raf Simons set out to encompass a global view of fashion for the house's fall 2013 Haute Couture line. Inspiration can be seen from Europe, Asia, Africa and the Americas in the colorful outing of ladylike silhouettes. "The collection evolved to be about Dior not just being about Paris and France but about the rest of the world and how many fashion cultures impact on the house and on myself," says Simons about the autumn season.
Eastern inspiration can be seen in re-modified kimonos while African influence takes shape in bold prints and color-blocked stripes. The fifty plus look collection certainly offers an eclectic take of couture, but there are still the Dior staples such as the classic bar jacket or a long column dress decorated with sequins.
Enjoyed this update?