Georgina Stojiljkovic (photographed by Magnus Unnar) and Helena Christensen (by Francesco Carrozzini) grace two separate covers of Muse's Spring/Summer 2009 issue. I'm excited to get my hands on this. Muse always has intriguing content.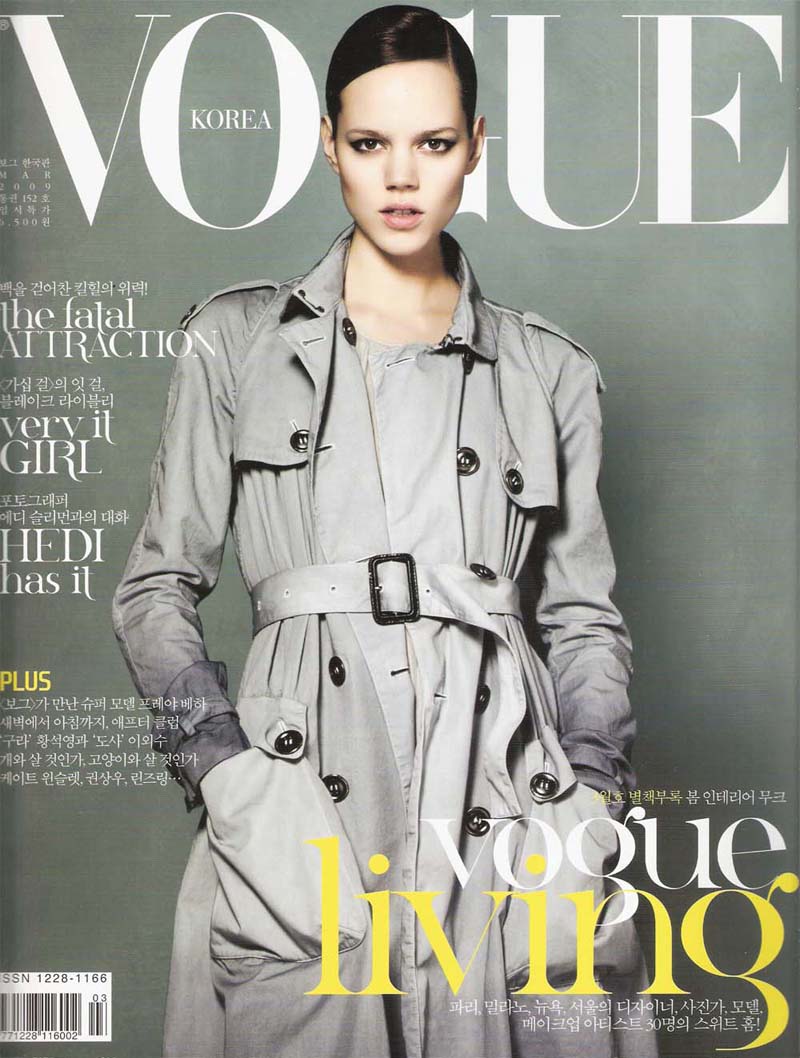 Freja Beha Erichsen dawns a softer look for Vogue Korea's March cover. This is flawless in my opinion. The pose looks natural and it definitely makes me think of spring with the light raincoat, and pale colors.
Enjoyed this update?