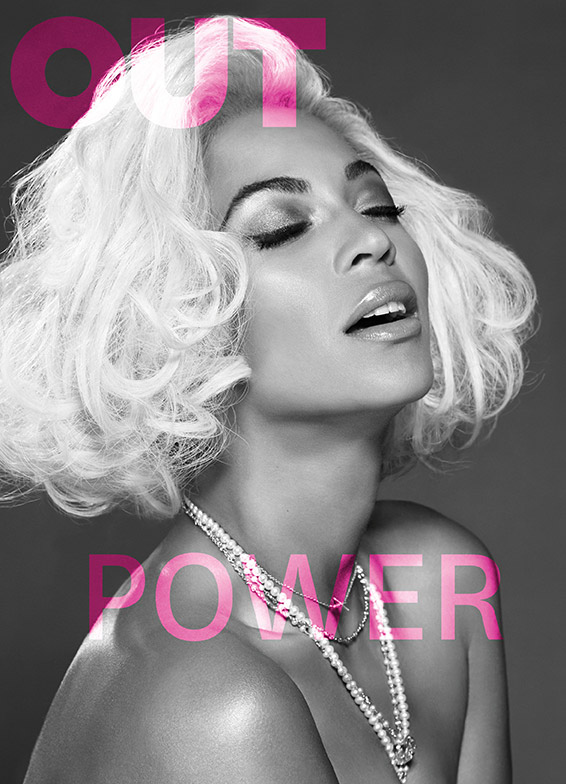 Beyonce on OUT–Pop superstar Beyonce covers the "Power Issue" of OUT Magazine, wearing a short, blonde wig for the black and white photo shoot. The "Drunk in Love" singer poses for Santiago & Mauricio in the spread. In the article, Beyonce opened up about her surprise album which she dropped last December which ended up being a smash hit on the charts.
On the album being one of her most sexually liberated projects:
"I'd like to believe that my music opened up that conversation. There is unbelievable power in ownership, and women should own their sexuality. There is a double standard when it comes to sexuality that still persists. Men are free and women are not. That is crazy. The old lessons of submissiveness and fragility made us victims. Women are so much more than that. You can be a businesswoman, a mother, an artist, and a feminist – whatever you want to be – and still be a sexual being. It's not mutually exclusive."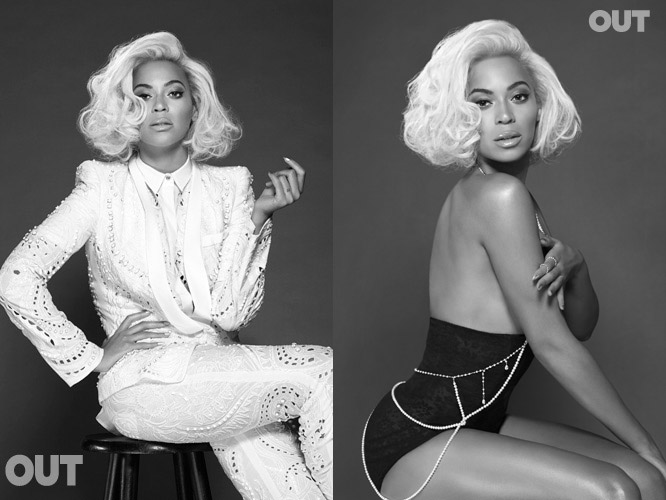 On the rawness of her voice in the song "XO":
"When I recorded "XO" I was sick with a bad sinus infection. I recorded it in a few minutes just as a demo and decided to keep the vocals. I lived with most of the songs for a year and never re-recorded the demo vocals. I really loved the imperfections, so I kept the original demos. I spent the time id' normally spend on backgrounds and vocal production on getting the music perfect. There were days I spend solely on getting the perfect mix of sounds for the snare alone. Discipline, patience, control, truth, risk, and effortlessness were all things I thought about while I was putting this album together."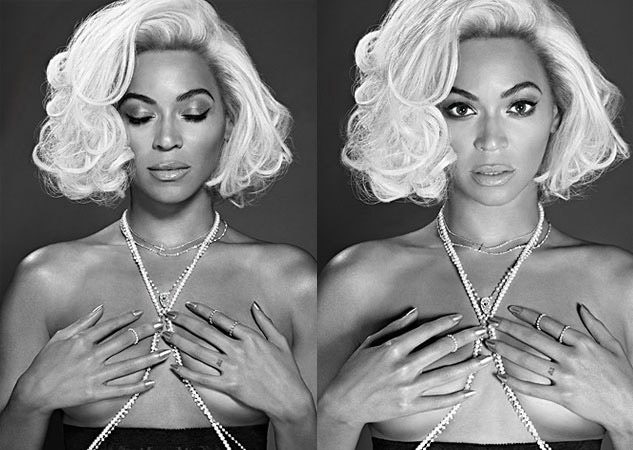 On her worries as she neared the completion of the album and prepared for its release:
"I was recording, shooting videos, and performing on the tour every night, all at the same time. At some point I felt like, What am I doing? Is this too ambitious? Even the day the record was to be released I was scared to death. But I also knew if I was that scared, something big was about to happen."
Enjoyed this update?