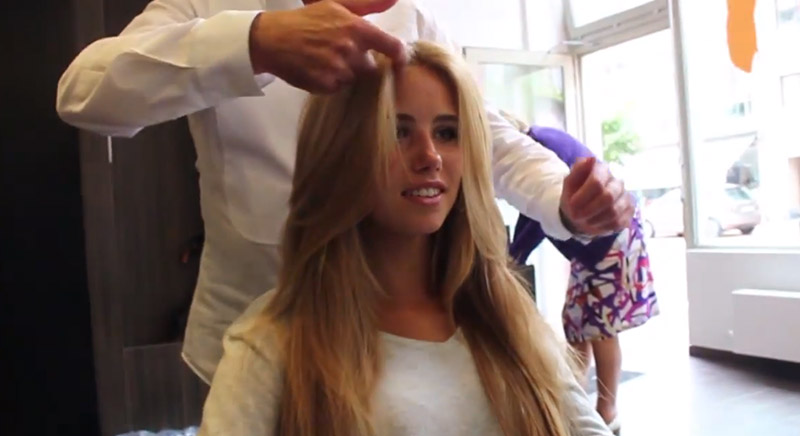 Axelle Despiegelaere might not be a household name yet, but the stunning football fan has landed a gig with L'Oreal Professional Belgium after being spotted in the stands at the World Cup, reports The Telegraph. 17-year old Despiegelaere was dressed in head-to-toe Belgium gear and face paint when cameramen zeroed in on her and displayed her photo on the Jumbo Tron which then led to her photos being on newspapers all over the world and eventually went viral on Twitter.
Despite internet speculation, Despiegelaere has not been signed as a brand ambassador with the cosmetics brand. Instead, Despiegelaere was made the star of L'Oreal's latest social media campaign in Belgium and has already filmed a beauty tutorial for the brand's YouTube channel which shows the football fan getting her hair done, reports The Independent. Not bad for just showing up to a football game.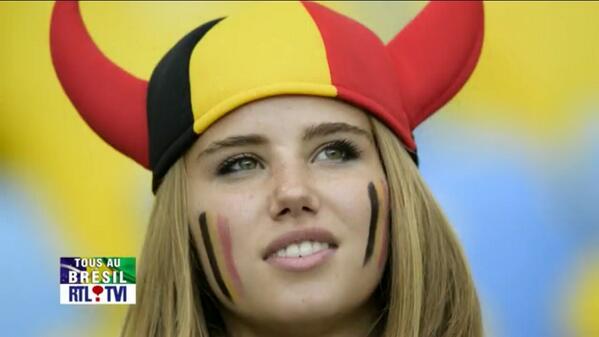 Enjoyed this update?