About Joanna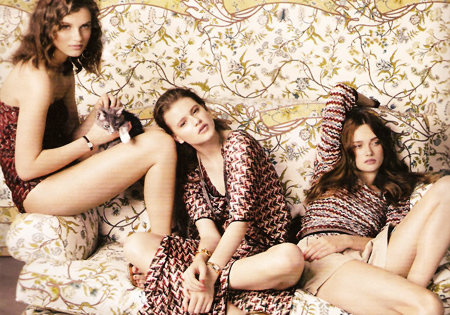 W's "L'apres Midi" brings to mind lazy summer days as models Bara Holotova, Giedre Dukauskaite and Karmen Pedaru lounge around on sofas, petting cats.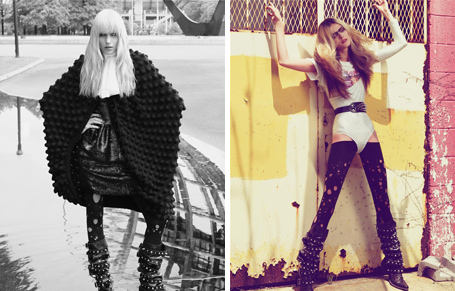 2006's "Le Jeu" is a rare editorial which features one shot of each model yet still manages to stay cohesive thanks to concrete styling and aesthetic. Looking at the images, it is interesting to see…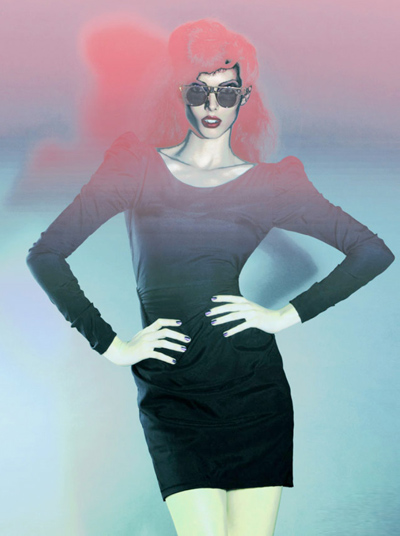 Australian fashion brand, Illionaire, takes us back in time for its fall-winter lookbook. I must say, I am loving the photo effects here. It nicely walks the line between being a photograph and manipulation.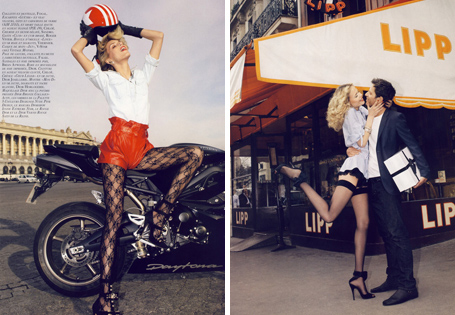 Natasha and Anja show off their gams for French Vogue's "A Toutes Jambes". Innovative styling comes into play from fashion director, Emmanuelle Alt, who manages to implement stockings in a myriad of ways.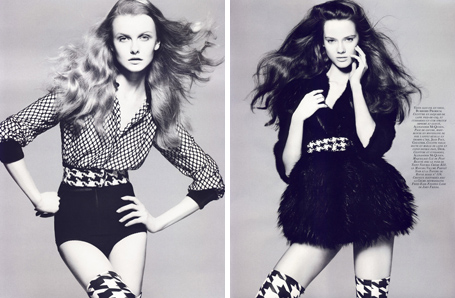 Shot in black and white, this editorial by David Sims is styled to a t with its feminine and chic appeal.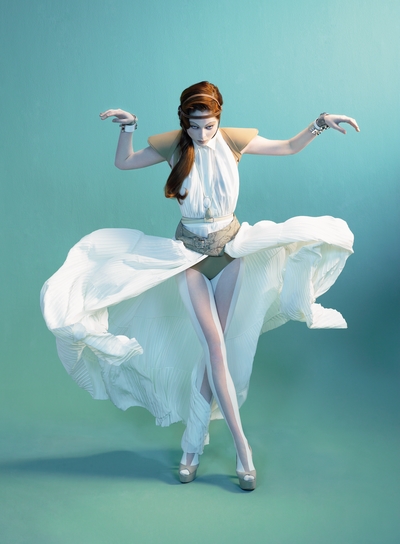 Last month Coco Rocha was featured in Les Echos: Série Limitée wearing Sonia Rykiel, Chanel, and Christian Dior. Designer, Jean Paul Gaultier, played the role of fashion editor for once. He certainly made his mark.…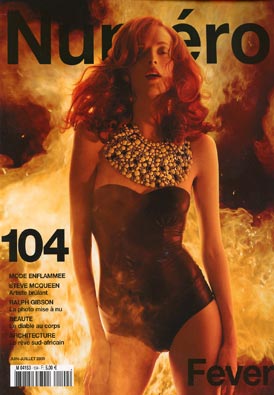 Karen Elson looking red hot on Numéro's 104th cover Anja Rubik covers Vogue Paris for the first time on the June/July issue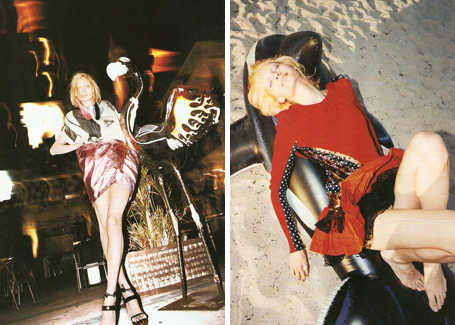 Photographer Magnus Unnar takes us to Miami, Florida in i-D's phenomenal 300th issue. I must admit, I almost didn't recognize Karolin Wolter with a platnium dye job but it surprisingly suits her.