About Joanna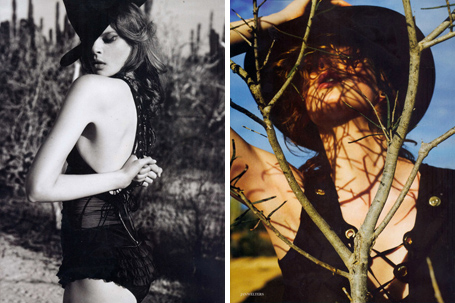 Elise Crombez has been curiously absent when it comes to editorials as of late. She's had a few appearances in German and Spanish Vogue, but even so, it is a pleasant surprise to see her…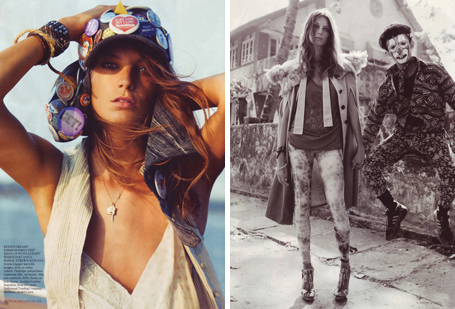 Captured by Patrick Demarchelier, Daria Werbowy can be seen traveling the backwaters and fields of Kerala, India, for the June issue of Vogue UK.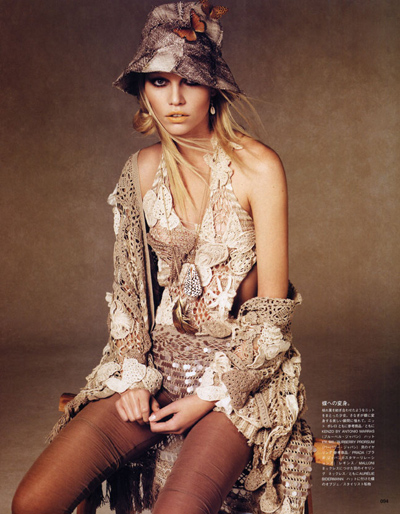 Sabino Pantone brings some impeccable styling to Vogue Nippon's "Lady Nature". From the rustic hats to a natural color scheme, Aline Weber wears one adventurous look after another.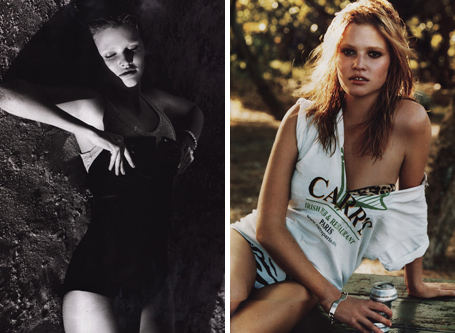 Lara Stone works with Alasidir McLellan once again for the latest Vogue UK. You may remember their awe-inspiring cover shoot from last fall's i-D. Now, summertime is coming upon us and Lara is showing off…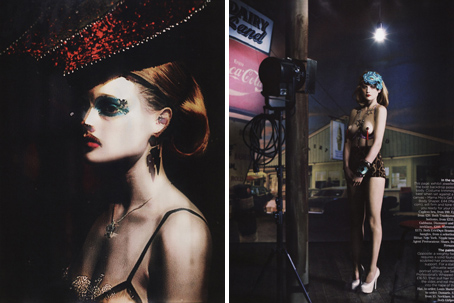 I have to admit, I am feeling a little conflicted over Vogue UK's "Show and Tell". I usually love the teaming up of Guinevere and Paolo Roversi, but the styling here is hit and miss…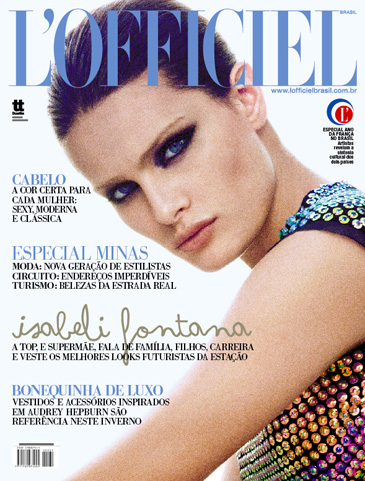 2) Isabeli Fontana stares us down on the cover of L'Officiel Brazil May 3) Dutch Elle features Bette Frank looking simply divine in a casual blue-jean jacket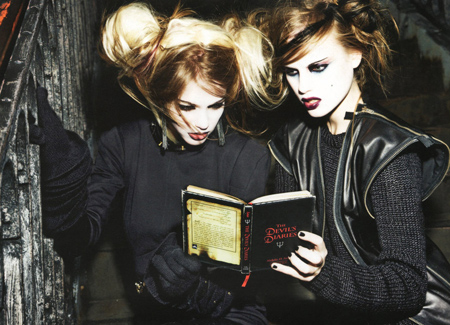 Ellen von Unwerth wows once again with an ominous shoot from German Zoo magazine. The dynamic duo of Claudia Seiler and Luize Salmgrieze almost look as if they could cast a spell with their dark…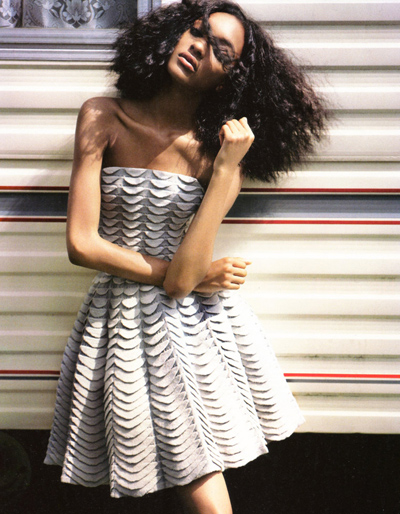 Jourdan Dunn won me over as a fan in "It Will Be Ready, When It's Ready" from i-D November 2008. Alasdair McLellan photographed the English beauty for a story on Azzedine Alaïa's designs.